Thinking Outside "The Box" by Dusan Kastelic
Slovenian animator/illustrator Dusan Kastelic' combines imagery from his own recurring nightmare with a story he'd penned for a comic book years earlier to create a 3D animated mini-masterpiece (and massive festival hit) called "The Box."
Dušan Kastelic: "About 15 years ago a multinational company purchased an old cement plant near my place and started to incinerate dangerous waste. One day, when the smell of burning tires and plastic was particularly bad, I joined a local group of ecological activists.
"We fought the cement plant and corrupt government officials for many years and we actually won, but it made us very unpopular among the local people and we faced all kinds of threats on a daily basis.
"One night I had a nightmare; I was in a very dark place in the middle of a large crowd of people. I noticed they couldn't move because they had roots instead of legs growing into the ground.
"All of them were in some kind of catatonic sleep and I desperately tried to wake them up and tell them something. All of a sudden they opened their eyes and started yelling. Then I woke up, all sweaty.
"I just couldn't get those images out of my head and I decided that I would deal with them by using them in an animated film.
"My nightmares didn't have any story. So I needed to come up with a good narrative. Then I realized I many years back I made a short comic (about flat-headed people and a little boy who gets on their nerves because he is so different) which was lying in my drawer ever since.
"So, after a couple of years of hard work, I can finally show you my film. And guess what? Since I started working on it I've no longer had those nightmares.
"It took more than two years to finish the film. The visual part of the film was made mostly by myself, using open-source 3D software called Blender while the music and sound were made by my long-time co-worker Mateja Starič."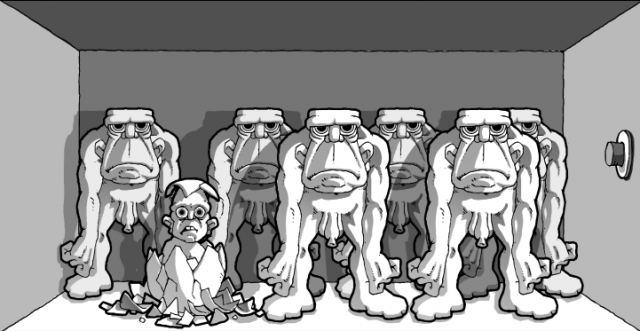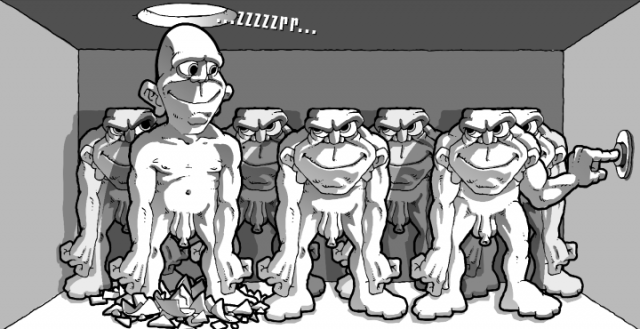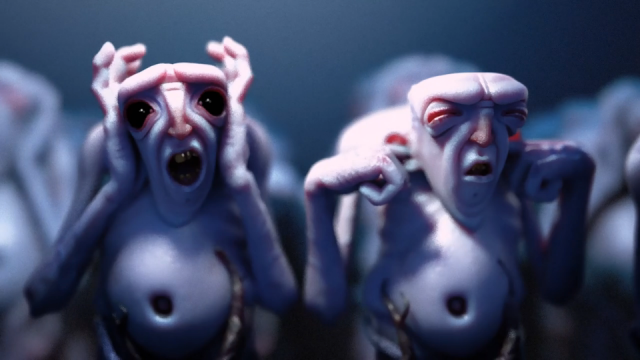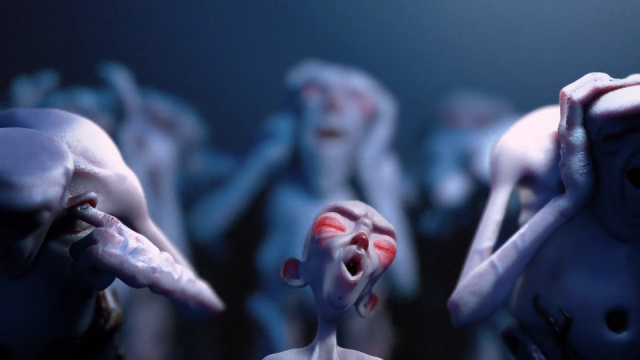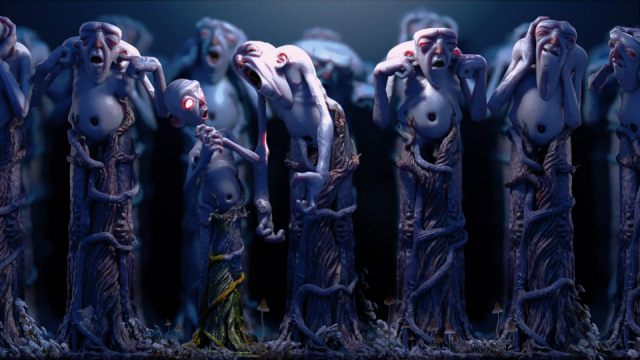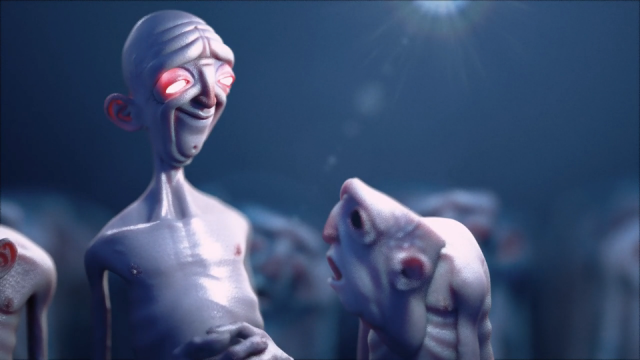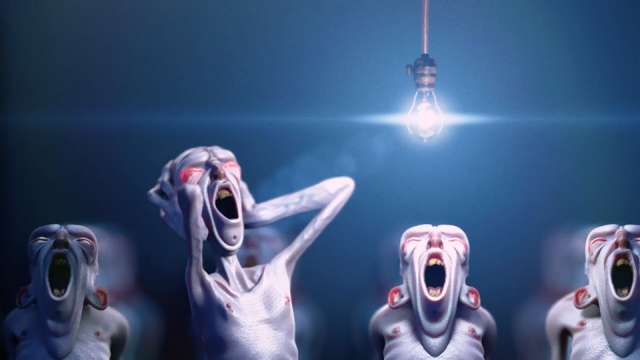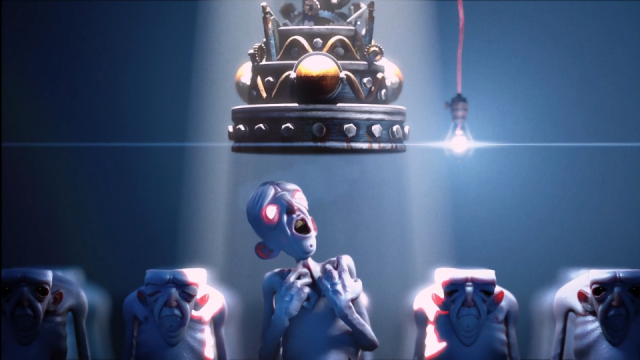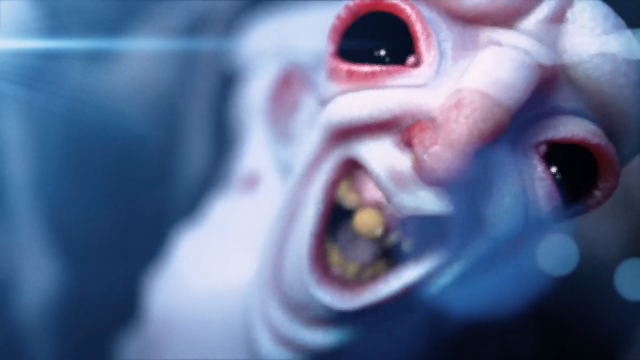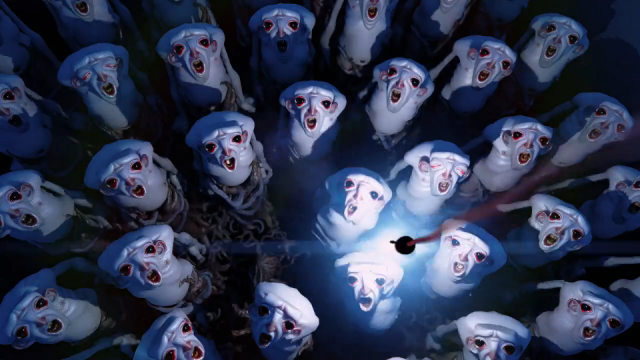 Director/writer/animator: Dušan Kastelic
Producer: Dušan Kastelic
Additional Modeling and Animation: Cory Collins
Production Assistant: Igor Pediček
Technical Support: Žiga Kastelic
Color Correction: Emil Svetlik (Teleking)
Music/sound design: Mateja Starič
Re-recording Mixer: Julij Zornik (100 d.o.o.)
Toolkit: Blender