Toon Blast "Tumbleweed" Short by Louis Clichy
Blinkink director (and Pixar alumnus) Louis Clichy channels classic cartoon comedy in this beat-perfect branded short film for Peak's newest puzzle game Toon Blast starring Bruno, Cooper, Wally, and a rolling stampede of revenge-seeking tumbleweed.
Blinkink: "Following in the footsteps of great comedy trios, we introduce our audience to Cooper Cat (the brains), Wally Wolf (the muscle), and Bruno Bear (the heart).
"A key process in the animation of the characters was not just making a short in which funny things happened but one that emphasized great character performance. Many hours were spent getting every eyebrow movement, look, and motion right so the characters brought the story and their motivations to life.
"Like all good comedy, the humor comes from the interactions and motivations the characters have. The same goes for the crazy world they inhabit which adds another level of satire.
"Having worked on Wall-E and Up, and directing two Asterix films, Louis Clichy's eye for world class storytelling is on showcase throughout the crazy ride."
For another example of Louis Clichy's talent with characters and action, have a look at this spot he co-directed with Guillaume Dousse at Sun Creature earlier this year for Australian telecom Optus.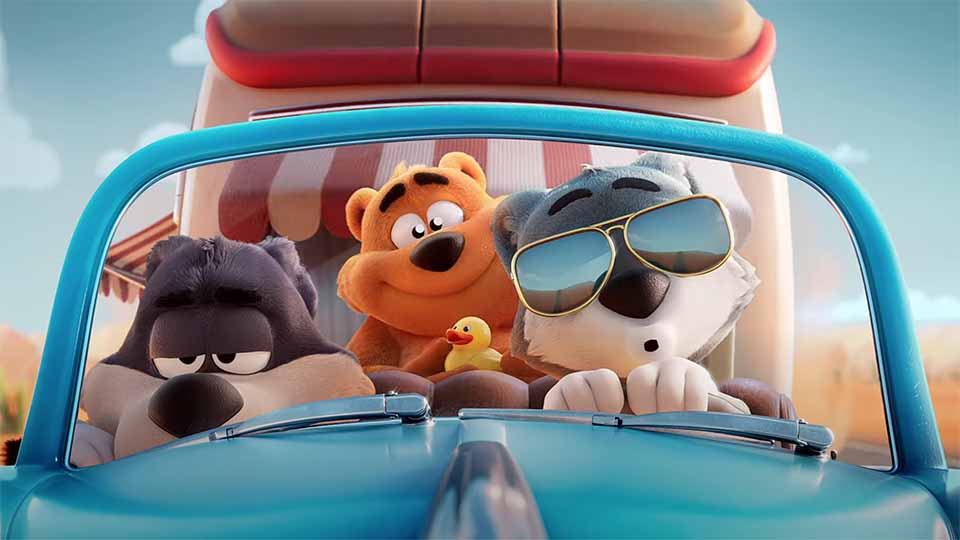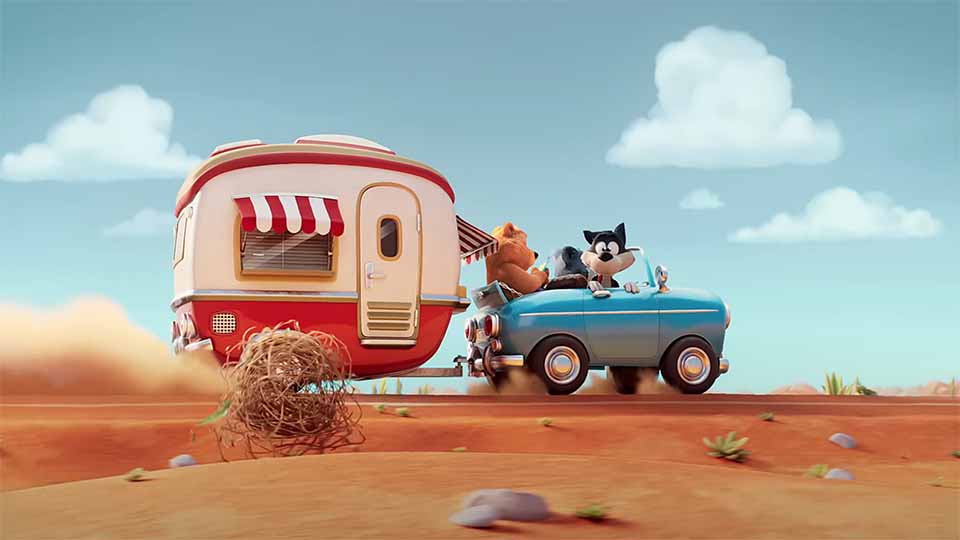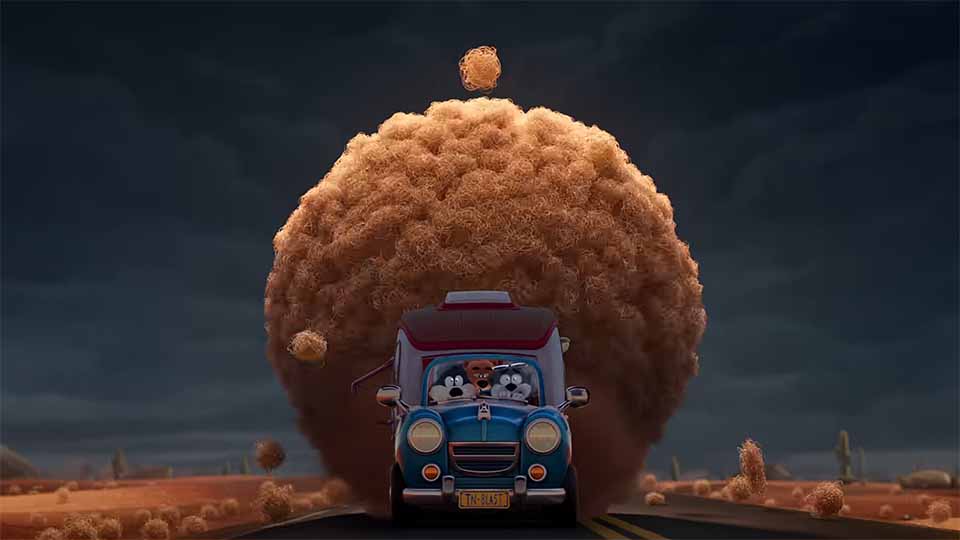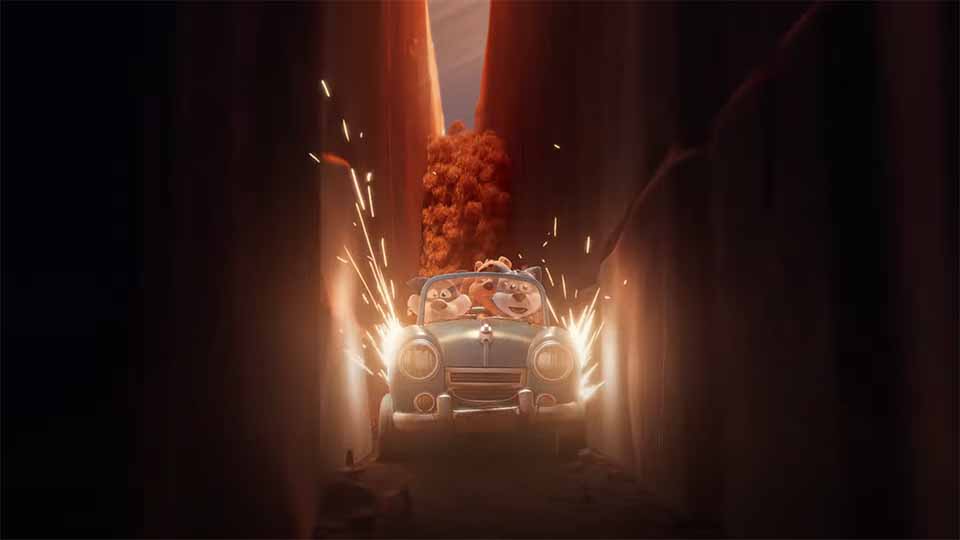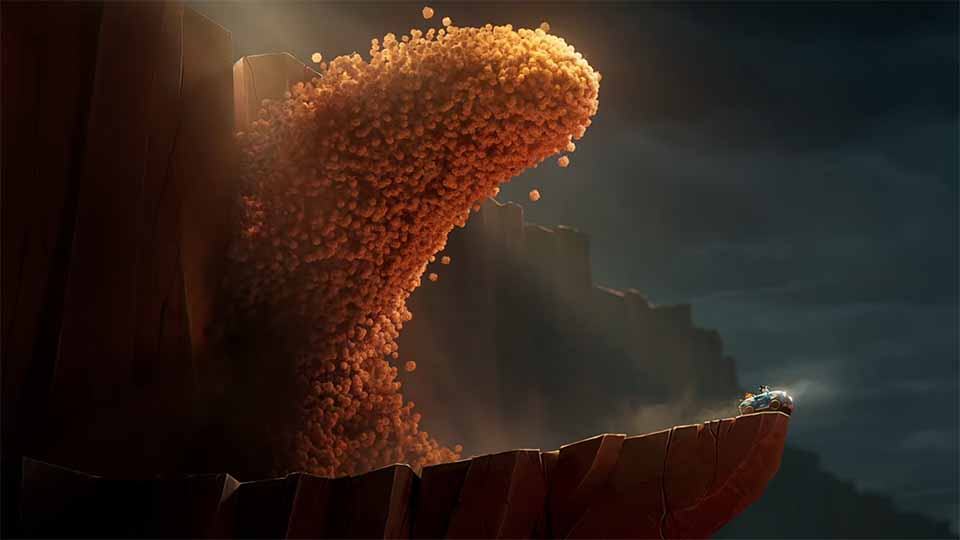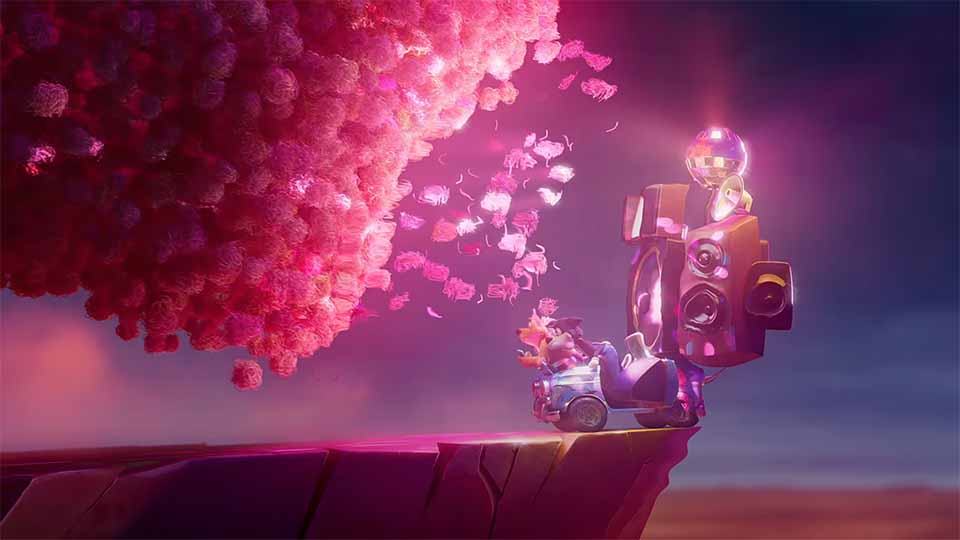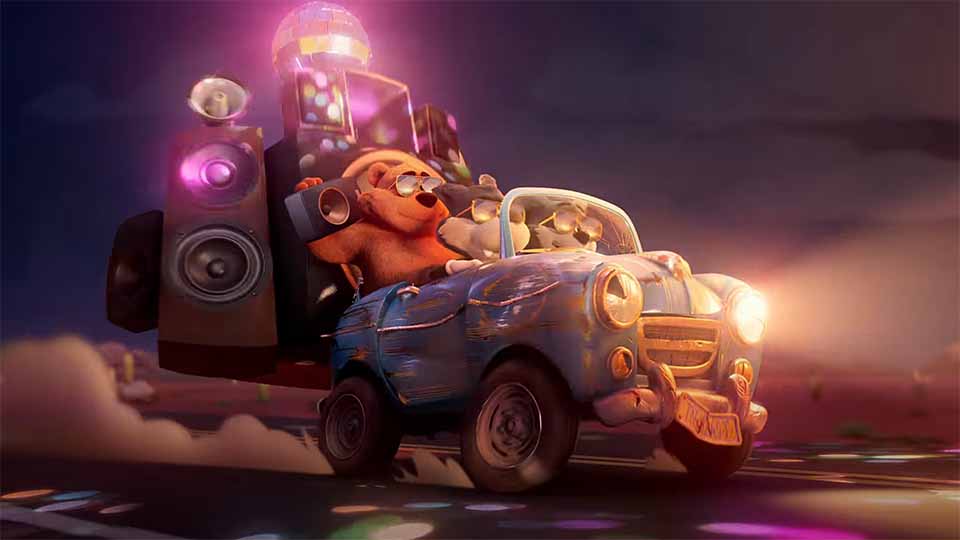 Client: Peak Games
Production: Blinkink
Director: Louis Clichy
Executive Producer: Ben Lole
Producer: John Woolley
CG Director: Quentin Vien
Writer: Joseph Morpugo, Simon Cartwright, Louis Clichy
Storyboard: Corentin Monnier, Antoine Rota, Louis Clichy
Animatic Editors: Ivy Buirette, Louis Clichy, Gaspar Palacio
CG Lead: Dorianne Fibleuil
Art Director: Camille Perrin
CG Rigging: Victor Vinyals, Léa Georges, Klaas-Harm Boer, Greg Martin
CG Layout: Sandrine Gimenez, Valentin Beaumont
Matte Painting: Camille Perrin
Supervising Animator: Conor Ryan
Lead Animator: Klaas-Harm de Boer
Animators: Javier Perez Rodenas, Alex Puig, Cloe Adenot, Thibaud Clergue, Rémy Herissé, Marta Pevida, Helen Bucknall, Ivan Xavier
2D FX Animator: Josep Bernaus Valls
CG Modellers: Juan Solis, Florent Rousseau, Elise Tewedros, Zach Pindolia
CG Fur Groom: Rebecca Gooch, Mario Reitbauer
CG Look Dev: Dorianne Fibleuil, Sandrine Gimenez, Irina Nguyen, Sophie Blayrat, Maxilmilien Bougeois
Colorist: Andi Chu
CG Lighting/Rendering: Dorianne Fibleuil, Quentin Vien, Sophie Blayrat, Efe Göksel, Lisa George-Gilroy, Jonathan Vuillemin, Onur Okur, Sandrine Gimenez
Lead Compositor: Ken Hau
Compositors: Emre Aypar, Steven Hawken, Pedram Razi, Dean Yaw Adjeikum, Felipe Olid Guerrero, Vadim Davidoff, Gokcecan Gursoy, Osman Baloglu, Richard Fox, Quentin Vien
Line Producer: Jessica Norton
Production Manager Mira Valcheva
Production Co-ordinator Macarena Gaset Maisonave
Editor: Joseph Hart Green
Sound Design/Mix: Will Norie
Head of Studio: Orlaith Turner
Pipeline Technical Director: Corentin Charron, Lisa George-Gilroy
Technical Lead: Klaas-Harm de Boer
IT support: Adam Kerrins
Colour Pipeline Consultant: Harry Bardak
Music: Phillipe Rombi, Dave Newby
Casting: Jenny Duffy
Cooper: John MacMillan
Wally: Baker Terry
Bruno: Simon Greenall