What Really Goes on Inside Virgin Fiber
Turns out life inside a Virgin Media fiber optic connection is just one big rampaging extravaganza of characters and chaos – according to Rogue director Sam Brown and the VFX crew at The Mill in London.
Mill Lead 3D Artist Adam Droy: "Taking frames from the storyboard, we were able to compose many of the 3D assets prior to the shoot. This helped massively with timings and the placement of shots that involved extensive CG work.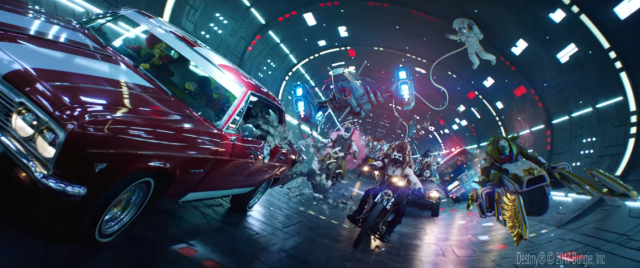 "We also replicated many of the cast in 3D to add more drama and excitement to the piece. These included photo-real digital doubles of people, cars and motorbikes.
"We also created brand new characters such as an oversized robot, futuristic space racers and an astronaut, to name a few.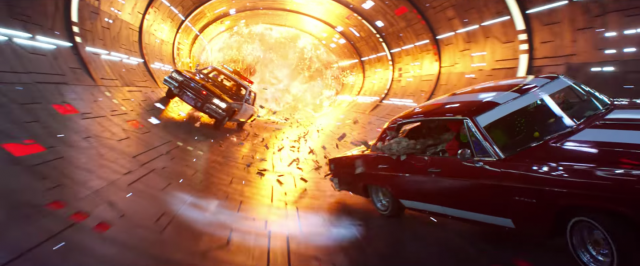 "We also recreated the physical tunnel from the shoot entirely in CG. This meant we had to match the texture and feel of the tunnel's material as well as the position of the thousands of lights within it, hand-placing 4000 in the tunnel to ensure the highest level of accuracy."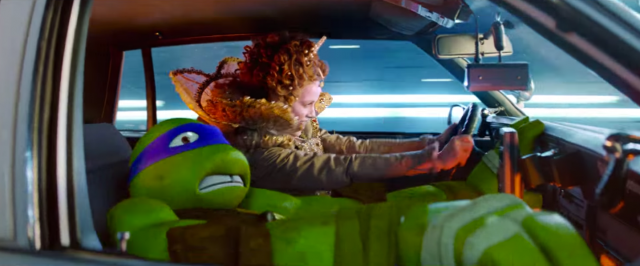 Agency: BBH
Producer: Georgina Kent
Creative Director: Carl Broadhurst
Creatives: Lambros Charalambous, Felipe Guimaraes
Production Company: Rogue Films
Director: Sam Brown
Executive Producer: James Howland
Production Manager: Shion Hayasaka
Director of Photography: Thomas Townend
VFX & Design: The Mill
Producer: Tom Manton
Shoot Supervisor: Jonathan 'Wes' Westley, Adam Droy
Creative Director: Jonathan 'Wes' Westley
2D Lead Artist: Jonathan 'Wes' Westley
3D Lead Artist: Adam Droy
Head of Animation: Jorge Montiel
2D Artists: John Thornton, Milo Paterson, George Cressey, Grant Conner, Sole Martin. Joseph Tang
3D Artists: Luke Tickner, Sid Harrington-Odedra, James Hansell, Paul Harrison, Jessica Soderstrom, Kathryn Dougan, Riyad Hasan, Ravinder Sembi, Edward Hicks, Sergio Xisto, Tom Hales, Joshua Barlow, Dan Yargici, Tony Atherton, Florian Mounie, Finlay Crowther, Will Burdett, Daniel Kmet, Aziz Kocanaogullari, Kieran Ashley Russell, Perrine Renard, Jesus Parra
Motion Graphics: Nils Kloth
Art Department: German Casado, Charles Bigeast
Editorial
Editing Company: Final Cut
Editor: Amanda James
Edit Assist: Leila Gabi