Art&Graft and "The Leafcutter" See What's Out There
London design and motion studio Art&Graft take on the challenge of conveying a character's emotions without the benefit of facial features in this 3D animated charmer for Costa Sunglasses thru agency McGarrah Jessee.
Mike Moloney, Creative Director at Art&Graft: "Tasked with bringing this timeless tale of adventure to life, we set out on our own journey too; creating a warm-hearted, cinematic film of the little Leafcutter.
"Throughout the process this always felt more like we were making a short film rather than a commercial; spending equal time on crafting the narrative storyline and rich, illustrative visual treatment as on the subtle 3D character animation of the finished film.
"Surely we all recognise a bit of ourselves in the Leafcutter's quest for adventure. At times we follow the journey in microscopic detail, watching as huge raindrops crash all around, before viewing the same landscapes in glorious wide shots, utilizing the full range of scale that animation affords."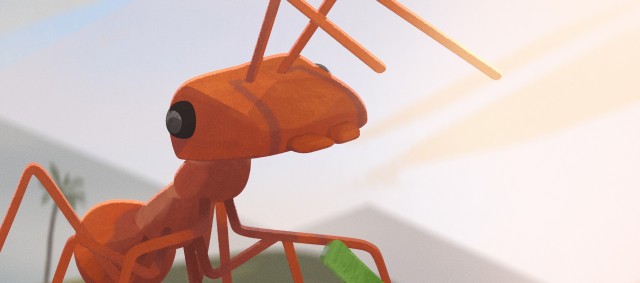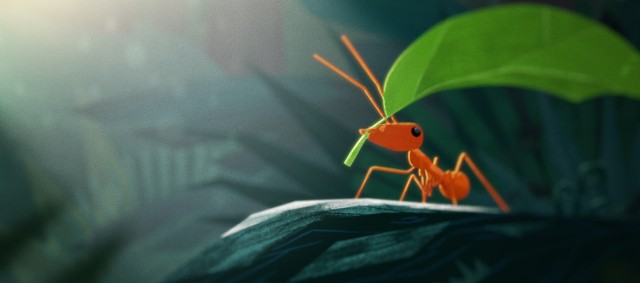 Client: Costa
VP of Marketing: Al Perkinson
Agency: McGarrah Jessee
ECD: James Mikus
Creative Director: Joel Clement
Writers: Joel Clement, Andy Greenaway and Elliot Nordstrom
Art Directors: Joel Clement, Eliott Nordstrom and Bruce Matchett
Executive Producer: Meredith Roach
Producer: Marlena Villery
Design, Direction and Production: Art&Graft
Creative Director: Mike Moloney
Head of Animation: Clement Bolla
Creative: Stephen Middleton
Producer: Tom Bromwich
Animators: Ricardo David, Tim Kirby, Guitty Mojabi, Florian Mounie, Sam Munnings, Han-Ter Park and Vincent Techer.
Music & Sound Design: Brains & Hunch