CNN Colorscope "Red"
Barcelona creative director and motion designer Abel Reverter takes on the colour red in the second film from CNN's Colorscope series, admitting: "The bar was set super high after the amazing job Moth Studio made on the first piece."
Abel Reverter: "CNN provided me with the initial script and from there I started working on the storyboard, thinking about how I could build on the script and which style would work best.
"The first video of the series, for the colour Blue, used only shades of blue so I also took on this challenge and used only tones of red.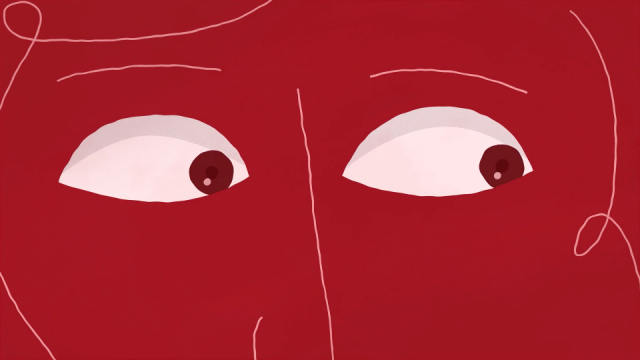 "My first thought was that the color red is the basis of our human existence. Red appears at the heart of many things and this idea is referenced throughout the video. It appears in the human body body – in our blood cells and in birth, in nature – at the core of the sun, the rocks in a cave, or the apple representing the beginning of life, and culturally – in flags, which are how people choose to represent their country.
"The colour red evokes ideas of energy, strength and power. This is why the humans in the video are strong, with exaggerated muscles and confident movements.
"The changing texture and fluid transitions make the video appear almost tangible and connect it to human concepts of desire and passion, while the fast movement of the camera and transitions using the Z axis express energy and a journey through the video.
"The music was created for the video by Giacomo Smith and it was narrated by British art historian and BAFTA nominated broadcaster Dr James Fox."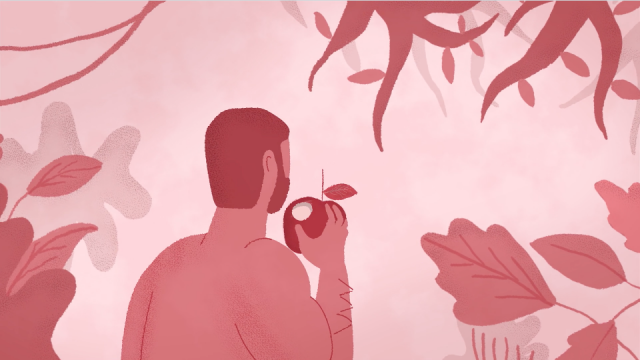 Client: CNN
Direction, design, animation: Abel Reverter
Produced by Sarah-Grace Mankarious
Music by Giacomo Smith
Sound Design by Bryan Stone
VO by Dr. James Fox
Special thanks to the amazing Katie Menzies, Fabian Friedrich, David Elósegui and everyone that helped giving advice during the process at Pamplona 89.
TW: @abelreverter