Coca-Cola Urges Everyone to be "Open"
Somesuch director Steve Rogers and London VFX force Time Based Arts stir up a world of anger and mayhem to frame Coca-Cola's message of empathy and listening to others delivered by actor/director Natasha Lyonne.
Walter Susini, SVP of marketing Coca-Cola EMEA: "We believe the key to bringing people together is empathy – understanding how someone else feels.
"This campaign aims to do that by inspiring us all to take a step back and consider someone else's point of view. We believe by being open and listening to each other, we can create change, and we are committed to doing the same.
"Being more open ourselves. Listening more to others. Acting differently. We know we need to change, and we are beginning to do just that."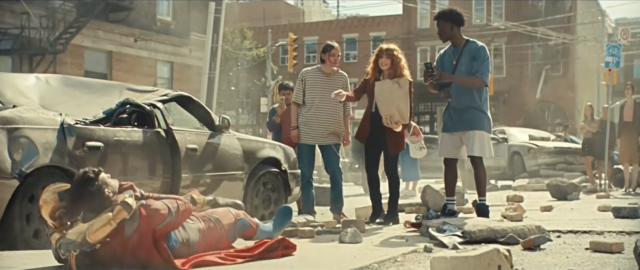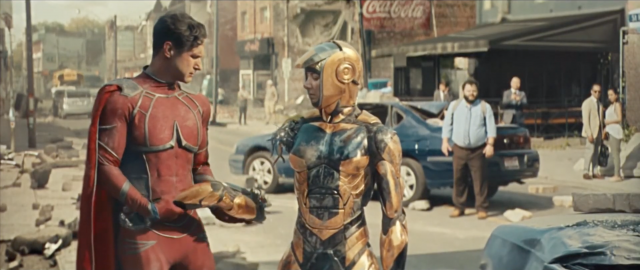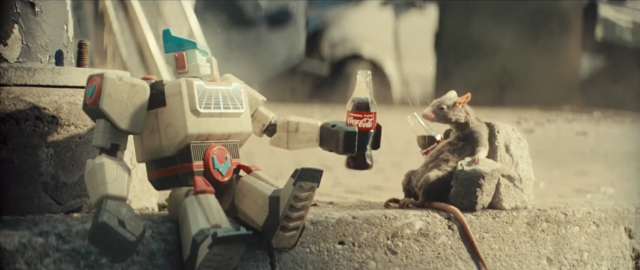 Client: Coca-Cola
Agency: Wieden+Kennedy London
Executive Creative Directors: Tony Davidson, Iain Tait
Creative Directors: Joe De Souza, Juan Sevilla
Creatives: Ben Shaffery, Molly Wilkof
Producer: Matt Ellingham
Production Assistant: Aran Patterson
Production: Somesuch, Revolver/Will O'Rourke
Director: Steve Rogers
DOP: Daniel Landin
Edit: Work Editorial
Editor: Rich Orrick
Executive Producer: Seth Wilson
Producer: Lee Groombridge
VFX/Post: Time Based Arts
VFX Supervisors: Sheldon Gardner, Francois Roisin
3D Lead Artist: Mike Battcock
Design: Tom Robinson, Stephen Ross
Concept: Diogo Costa, Yibi Hu, Ben Oliver
VFX Executive Producer: Tom Johnson
VFX Producer: Sean Ewins
Color Grading: Simone Grattarola
End tag design: Alva Skog
End tag animation: Jelly Kitchen
Sound: 750mph
Sound designer: Sam Ashwell
Music: SMC Europe
Music Producer: Leon Hamilton