"Max and Maxine" by Peter Sluszka and Hornet
Hornet Director Peter Sluszka leads his stop-motion team into a surreal and emotional world of hand-made wonder to emphasize the importance of imagination as a motivational force when faced with terminal illness.
The work follows Yves Geleyn's "Planimation" short film, also produced by Hornet thru agency Area 23 for Eli Lilly.
Peter Sluszka: "It's rare you get a story with such a personal bond between two characters while being able to jump between so many mediums. Visually, it's very rich.
"The handcrafted aspect was always front and center. All of the characters' clothes, for instance, were custom-made, nothing store-bought, all crafted. This design decision drove the look overall.
"Traditional sculptors molded the body features, 3D modelers created 45 different facial increments, and painters then very precisely painted each of these 3D-printed faces.
"All of this just for the characters — nevermind the other aspects of the film, like a rigging team to create a system of cameras to move the water (which was made of fabric), or the 2D papercraft kite flying section, or the trained weaver to intricately construct the Opera House scene."
Learn more production details in the making-of video: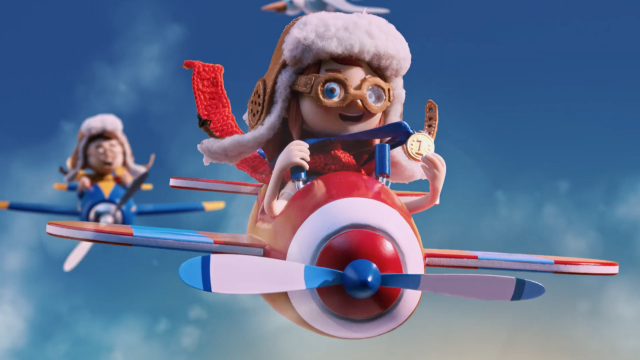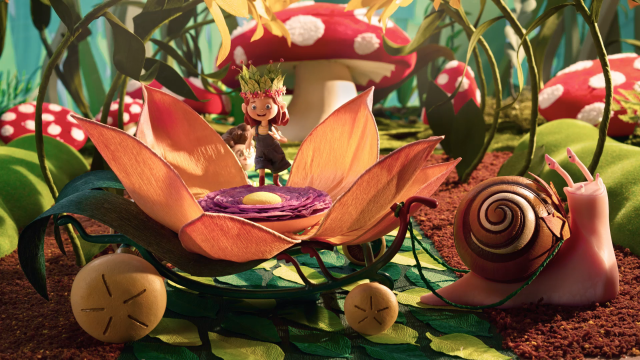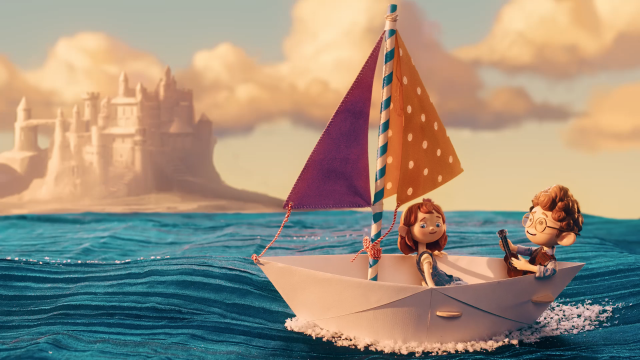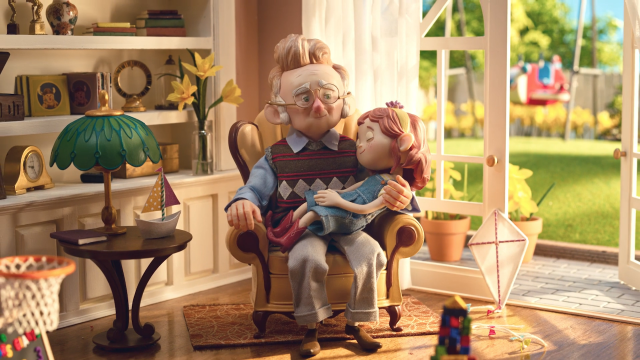 Client: Eli Lilly
Agency: Area 23
Production: Hornet
Director: Peter Sluszka
Managing Director: Hana Shimizu
Head of Creative Development: Kristin Labriola
Head of Production: Sang-Jin Bae
Executive Producer: Cathy Kwan
Associate Producer: Claudia Gaspar
Sr Editor: Anita Chao
Editors: Stephanie Andreou, Eren Gulfidan, Sam Stulin
Storyboard Artist: Natalie LaBarre
Character Designer: Felicie Haymoz
Environment Designers: Alison Abitbol, Alejandro Diaz
Prop and Background Character Designer: Anna Bron
Line Producer: Joel Kretschman
Director of Photography: Ivan Abel
Motion Control Operator: Richard Coppola
Animators: Matt Christensen, Pete List, Matt Somma, Peter Sluszka
Gaffer: Michael Yetter
BB Electric: Jacob Malin
Key Grip: Balz Beillmann, Garrett Cantrell, Chris Clarke, Sean Herlihy, Corey Jacobs
2nd Grip: Bill Hilferty, Corey Gallit, Jarrod Kloiber
Fabricators: Nico Benenati, Erika Bettencourt, Tiffany Chan, Melissa Chow, Kerry Coutu, Pete Erickson, Ben Kress, Camille Labarre, Michael Lawrence, Tim McDonald, Jackie Nash, Laura Noveck, Janet O'Sullivan, Matt Scharenbroich, Samantha Smith, Maxwell Sorensen
3D Modeler: Rachel Kwak
Lead Compositor: Ted Wiggin
Compositors: Heeyeon Chang, John Harrison, Bil Thompson
Colorist: Seth Ricart, RCO
Music/Sound Design: We are Walker