Destiny 2 "New Legends Will Rise" Live Action Trailer
Director Jordan Vogt-Roberts and the Framestore VFX team lubricate this massive new trailer for Destiny 2 with just enough smart-ass comedy to attract new players while keeping hardcore fans firmly in hand.
Framestore Creative Director Alex Thomas: "My favorite sequence is the backlit melée. I love the coherence of the sequence, with action taking place across multiple floors, linked by characters across these divides. But in particular I love the silhouettes against the LED screen."
"RSA Films and Framestore captured LIDAR scans on set during the live-action production giving Framestore the ability to scale accurately and know exactly where to cast elements within the frame.
"Framestore completed 75 complex shots combining live-action with CG including fully CG villains fighting real-life characters whilst hand-animating chase scenes."
Shot in Jordan Vogt-Roberts' (Kong: Skull Island) hometown of Detroit, the film features Nathan Fillion (Firefly, Serenity) as Cayde-6 and is powered by The Beastie Boy's 1994 track "Sabotage."
Releasing on September 6, 2017, Destiny 2 is an online-only multiplayer first-person shooter developed by Bungie and published by Activision.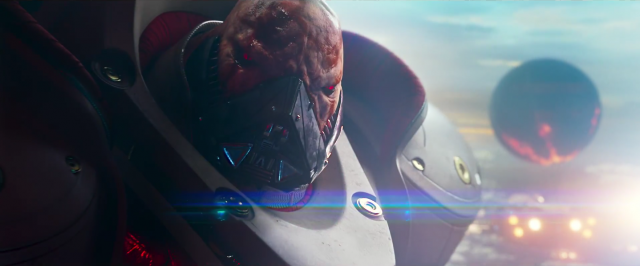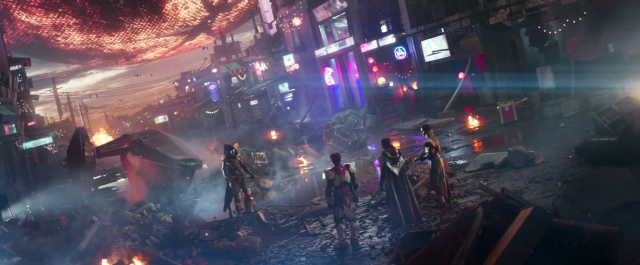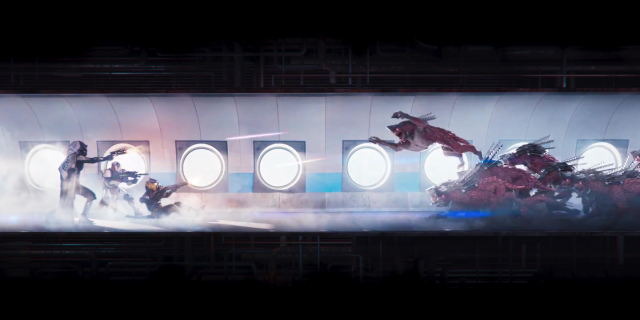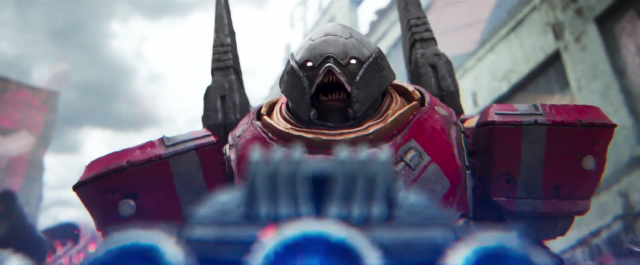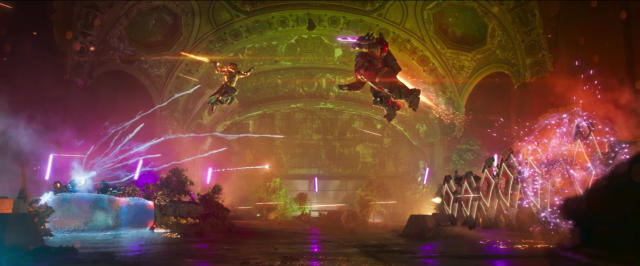 Brand Destiny

Client Activision Publishing

Chief Executive Officer Eric Hirshberg

Chief Marketing Officer Tim Ellis

Agency 72andSunny

Chief Executive Officer Matt Jarvis

Creative Chairman Glenn Cole

Creative Chairman John Boiler

Group Creative Director Matthew Curry
Creative
Director/Designer Rob Teague

Creative Director/Writer Tim Wolfe

Sr. Writer Samuel Moore
, Armando Samuels

Sr. Designer Juri Zaech

Sr. Designer Chase Madrid

Chief Production Officer Tom Dunlap

Sr. Film Producer Jeff Yee

Film Producer Lydia Sullivan

Film Producer Nick Phillips

Destiny World and Characters Created by Bungie
Production Company RSA Films
Director Jordan Vogt-Roberts
Executive Producer Jules Daly
Executive Producer Marjie Abrahams
Head of Production Elicia Laport
Producer Julien Lemaitre
Director of Photography Ken Sent
Production Designer Rene Naverette
Visual Effects Framestore
Creative Director Alex Thomas

Senior VFX Producer Rachel Mariscal Creasey
VFX Supervisor James Healy

Line Producer Morenike Dosu

CG Supervisor Cosku Ozdemir

Animation Supervisor Marco Marenghi

Lighting Supervisor Rich Shallcross
Compositing Supervisor Michael Ralla
Coordinator Patience Rector
, Jose Alvarado, Madeline Austin-Kulat

Integration Lead Sean Dollins

Concept Designer Daniel Demirdjian

Modeling Lead Aamir Karim
Modeler Boris Bauer, Diego Melgar

Texturing Lead Jessica Groom

Texture Artist Wendy Klein, Patrick Warner
CG Generalist Genesis Lee, Joel Durham, Paul Lada, Soren Barton
Rigging Lead Rob Garcia

Rigger George Saavedra, Keridan Elliott, Wade Ryer
FX Lead Alessandro Pepe

FX Artist Denis Gauthier, Kevin Gillen, Mahmoud Elragheb, Nate Usiak, Patrick Manning, Viviana Mora
Tracking Todd Herman
Animator Evan Harbuck, Jessie Wang, Ryan Exner, Wim Bien, Xavier Coton
Lighting Artist Dustin Colson, John Cook, Yuo Tengara
Compositor Alex Unruh, Alex Villabon, Bruno de la Calva, Helgi Laxdal, JD Yepes, Josh Guillaume, Kingsley Rothwell, Kyle Belko, Paul Krist, Peter Timberlake, Ryland Bowen-Johnson, Tim Gutierrez, Wesley Cronk
Paint/Roto Artist Nicole Arnell
Cloth FX Artist Navin Pinto
Digital Matte Painter Joe DiCesare
VFX Editor Humberto Reynaga, Jake Keller
VFX Assistant Editor Alexandra Wysota
Colourist Beau Leon, Jonah Braun

Colour Producer Andrew McLintock
NY Producer Nick Fraser
NY Line Producer Molly McLaren

NY VFX Supervisor John Montefusco
NY 2D Supervisor Steve Drew
NY Modeler Xiaowei Tan (Lead), Xiaolai Zheng, Andrew Trout​, Yinan Xiong, Stefania Cancemi, Lucia Cooke, Christian Peck, Derrick Forkel
NY Matte Painter Robert Go
NY Animation Lead Jim Hundertmark, Shayne Ryan
NY Animator Steven Johnson, Nico Cappuccio, Jon Burke
NY Rigger Tao Ye (Lead), Minji Sohn, Jing Huang
NY Lighting Greg White (Lead), Russell Miller (Lead), Nicholas De La Fuente, Charlotte Bae
NY FX Nate Diehl, Mohamed Echkouna
Compositing Corrina Wilson (Lead), Greg Gaskin, Elaina Brilliante, Jose Arauz, Wonsuk Choi
Editorial Cut + Run

Editor Steve Gandolfi

Assistant Editors Luc Giddens / Kelly Henson
Head of Production Annabelle Dunbar-Whittaker
Executive Producer Amburr Farls

Managing Director Michelle Eskin
Finishing Jogger Studios
Executive Producer Rich Rama
Producer Liz Lydecker, Lynne Mannino
Lead Flame Artist Shauna Prescott

Flame Artists Scott Johnson, Wes Waldron

Flame Assistants Jorge Tanaka, Jimmy Tom, Tim Tom Production Coordinator Caylee Banz
Costumes Legacy Effects, LLC

Effects Supervisor J. Alan Scott

Fabrication Michelle Deville, Dawn Dininger, Amy Whetsel, Ilona Muschenetz and Hunter Chaney

3D Modeling and Design Greg Smith, Pio Paulo Santana

Mechanical Dept Richard Galinson, Chris Baretta, David Merritt

Art Dept David Monzingo, Robert Ramsdell, Ian Stevenson, Randy Bailey

Painters John Cherevka, Jamie Grove, Derek Rosengrant

Studio Coordinator Damon Weathers
Recording Studio / Mix Lime Studios
Mixer Jeff Malen
Assistant Mixer: Ben Tomastik
Executive Producer Susie Boyajan
Sound Design Formosa Group
Supervising Sound Editor Per Hallberg
Sound Designer Jon Title

1st Assistant Sound Editor Philip D. Morrill
Music
Track 'Sabotage"' Performed by Beastie Boys

Written by M. Diamond, A. Horovitz, A. Yauch
Courtesy of Universal Music Group