"Face à l'Inceste" by Vincent Gibaud and Jackson Joyce
Paris-based Jungler director Vincent Gibaud and Brooklyn painter/illustrator Jackson Joyce combine forces for a devastating take on child sexual abuse for French NGO Face à l'Inceste thru agency Publicis Conseil.
To put the spot in context: In France, a child who reports sexual abuse committed by a family member must testify in court that they did not give their consent. This film calls upon French citizens to help change the law by signing a petition.
Jackson Joyce: "Vincent showed me what he responded to in other illustrations I've done, where it featured youth in these serious settings, and we talked about everything looking as if it were from a child's perspective.
"So I tried to incorporate that into the character design, especially the father and monsters' figures, imagining them the way a child would see them. Serious tone juxtaposed with this childlike color palette is really effective, it puts you in the perspective of a child and still takes the subject seriously."
Vincent Gibaud: "We wanted to have a real painted texture, without asking Jackson to actually paint 3,000 frames. The solution we found was to print the backgrounds, and paint each paper with just one colour, following the pattern, the objects and the directions.
"We painted each background three times, which took us two days. The texture now really moves, and brings in real vibrations, a real handed-painted feel. Definitely the best solution given the time we had."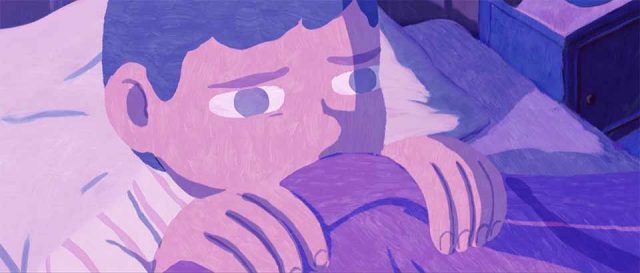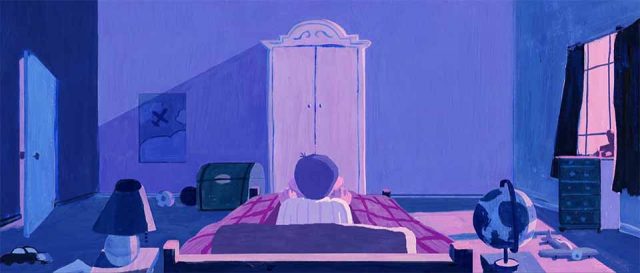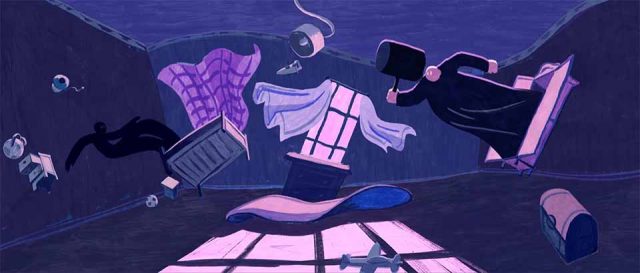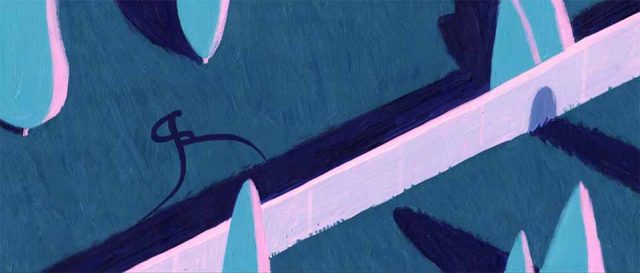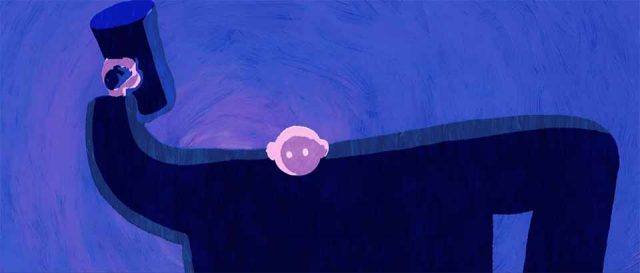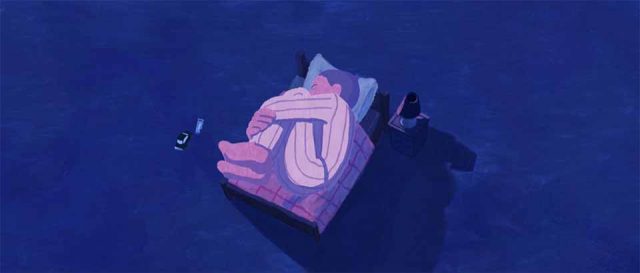 Cliet: Face à l'inceste
Agency: Publicis Conseil
President: Marco Venturelli
ECD: Fabrice Delacourt
Copywriter: Kevin Salembier
AD: Nicolas Hurez
Assistant AD: Anne-Fleur de Bailliencourt and Geoffrey Kristof
Producer: Benjamin Auberdiac
Production: Jungler
Director: Vincent Gibaud
Illustrator: Jackson Joyce
EP: Alexandra Chavane, Sébastien Pribile
Line producer: Amandine Bruneau
Animators: Marine Beaucaire, Sixtine James, Antoine Fleury, Alice Blaskevic
Compositor: Lucie Ikhennicheu
Post: Prodigious
Producer: Franck-Herve Marc, Jonathan Keita
Colorist: Clément Le Fouest
Audio: Prodigious
Producer Boris Jeanne and Fabien Cornec
Engineer: Laurent Lavaud and Hugo Durand
Designer: François Vacherot
Music: "The Grand Duel (Parte Prima)" Luis E. Bacalov