Gentleman Scholar Introduce Mia & Morton
The move toward longer, heart-tugging CG story-telling continues to accelerate with this 3.5-minute short film for the Dairy Farmers of Canada crafted by the crew at Gentleman Scholar thru agency DDB Canada.
Gentleman Scholar creative director William Campbell: "The initial script for this project is actually very close to what you see on the screen in terms of the overall emotional arc and a lot of the moments. One of our key contributions was helping to capture the essence of time passing, and visually communicating the changes in the relationship between Morton and Mia."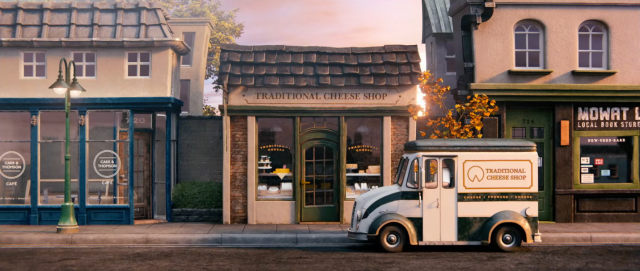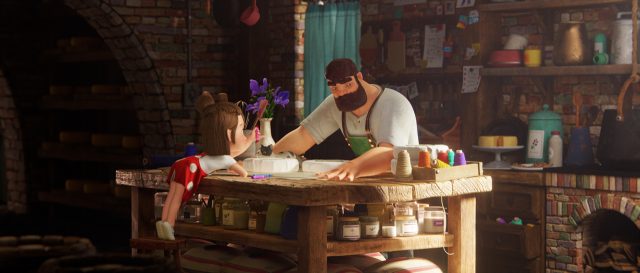 "Animations always look different from the greyscale pre-vis to the render; there are always things you only notice once you see things fully rendered. By performing so much faster than tools we've used in the past, and thereby allowing us to iterate and see more works-in-progress earlier on, Redshift [GPU-accelerated 3D rendering software] had a big impact on the way this project turned out."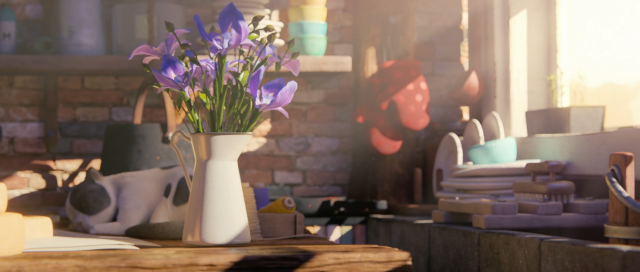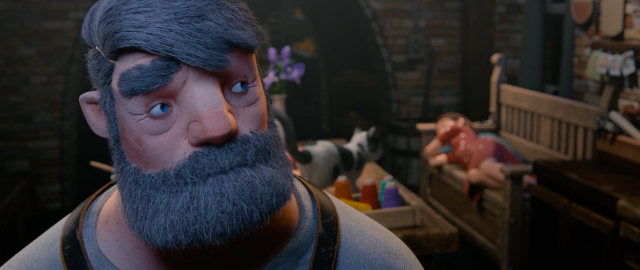 "It's a really nice case of our live-action experience and on-set understanding of character development playing nicely into the animation side. We're still picking lensing and angles and sequences and establishing shots, and all of the stuff that we have learned in animation feeds our live-action. Now in this case, live-action comes back and feeds into the performances and the thoughtfulness of the CG storytelling."
The film is held together by a cover of Fleetwood Mac's "Don't Stop Thinking About Tomorrow by Canadian folk-pop singer-songwriter Rose Cousins.
Watch behind the scenes:
Client: Dairy Farmers of Canada
Integrated Agency: DDB Canada, Toronto
Chief Creative Officer: Cosmo Campbell
Executive Creative Director: Paul Wallace
Copywriter: Evan Wallis
Art Director: Dean Hamann
Agency Producers: Julia Morris, Tracy Haapamaki
Production Company: Gentleman Scholar
Directors: William Campbell & Will Johnson
Executive Producer: Jo Arghiris
Head of Production: Rachel Kaminek
Senior Producer: Tyler Locke
Art Director: Paul Kim
CG Supervisor: Tim Hayward
Storyboard: Brian Deloach
Design: Paul Kim, Hana Yean
Additional Design: George Fuentes, James Levy
Character Modeling: Hannah Josepher
Modeling: Mike Ko, Robin Kim, Mike Dupree, Paul Kim
Texture: Mike Ko, Michael Rogers, Paul Kim
3D Generalists: Juan Carlos Cuadra, Jacques Clement, Gaby Gorostieta, Ryan Kaplan
Character Animation: James Lane, Kevin Phelps, Evan Mayfield
Rigging: Lee Wolland, Tim Hayward
Hair/Fur: Adnan Hussain
Cloth Simulation: Tim Hayward
Lighting: Hao Cui, Chris Fung, Robin Kim
Compositing: Lavoy, Kevin Njoo
2D Animation: Lauren Tom
Audio House: Grayson Matthews
Music Supervision: Supergroup
Musical Artist: Rose Cousins