GMUNK and The Mill Spin "Pure Imagination" for Audi A5
Nexus director GMUNK teams with the VFX crew at The Mill in London to plunge you into an AI's vivid data dream – part of the launch campaign for the new Audi A5 thru BBH.
GMUNK: "The goal was to capture that essence of a psychedelic dream – but with the added dimension of data.
"The big challenge with this project was to create a dream world where data could be represented in an accessible format, so we had to create an aesthetic palette that people would find approachable.
"This is why light plays such an important role, as its vibrancy helps create an illuminated world that is exciting and can be understood by a mainstream audience.
"We wanted to deliver a visually beautiful film that presents an optimistic view of AI and its potential for a higher, evolving intelligence which aligns perfectly with Audi's message.'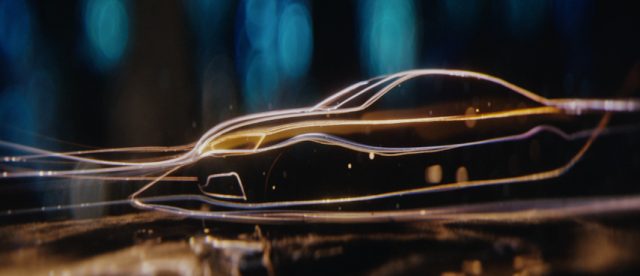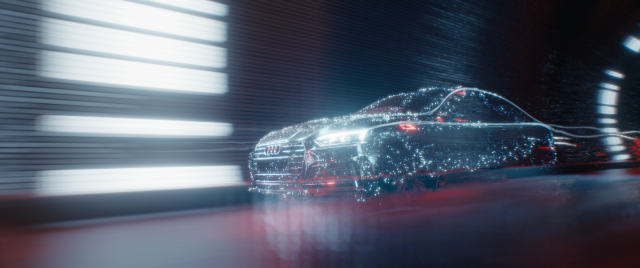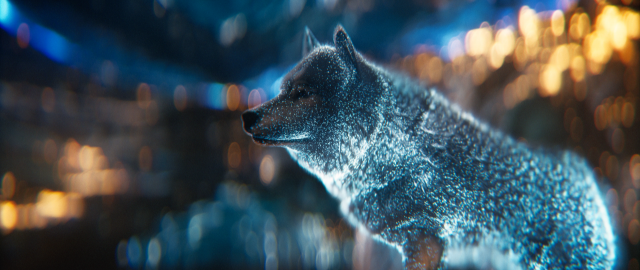 Music note: You may recall the song "Pure Imagination," from "Charlie and the Chocolate Factory, was also covered by Fiona Apple in 2013 for Chipotle's "Scarecrow."
Agency: BBH
Creative Director: Ian Heartfield
Creatives: Adrian Merz, Mark Bushnell
Producer: Michelle Kendrick
Production Company: Nexus
Director: GMUNK
Executive Producer: Jeremy Smith
Producer: Jo Bierton
Editor: David Slade
VFX Company: The Mill
Executive Producer: Carl Phillips
Production Coordinator: George Reid
Shoot Supervisors: James MacLachlan, Alex Hammond
VFX Supervisor: Alex Hammond
2D Lead Artist: James MacLachlan
3D Lead Artists: Alex Hammond, Sam Driscoll
2D Artists: Stefan Susemihl, Oscar Tornincasa, Richard McKeand, James Pratt, John Thornton, David Wishart
3D Artists: Dan Yargici, Ian Baxter, James Hansell, Joshua Curtis, Nick Smalley, Vaclav Cizkovsky, Yoann Gouraud
Matte Painting: Jiyoung Lee
Motion Graphics: Rajnder Davsi
Colorist: James Bamford
Sound Mix: Will Cohen @ String and Tins