Hendrick's Gin "Escape" by Tulips and Chimneys
The intricate, illustrative style perfected by the Tulips and Chimneys studio in Cape Town, South Africa proves a perfect match for Hendrick's Gin's eccentric branding.
Director Ree Treweek: "We have long been admirers of the Hendrick's Gin aesthetic. Its Victoriana surrealism is so aligned with our style that you can imagine our delight when we were approached by agency Quaker City Mercantile to create an animated spot."
"We loved the idea that the architecture itself reflects the theme of the spot, and is alive and changing.
"Our commuters' office block works like an old-fashioned clock hand, while the homes of our lead characters resemble an alligator and a swordfish. We played with scale within the environments and built on the idea that things are constantly changing, from the lighting to the sky tones."
Tulips and Chimneys created the layered illustrated artwork in Photoshop then animated and composited in After Effects adding grain, vignettes, dust, scratches, film burn, and light leaks associated with old film stock.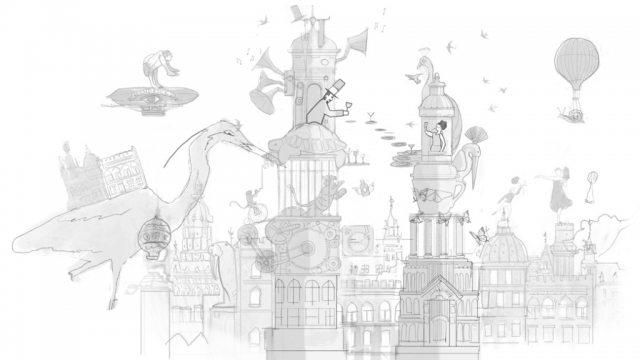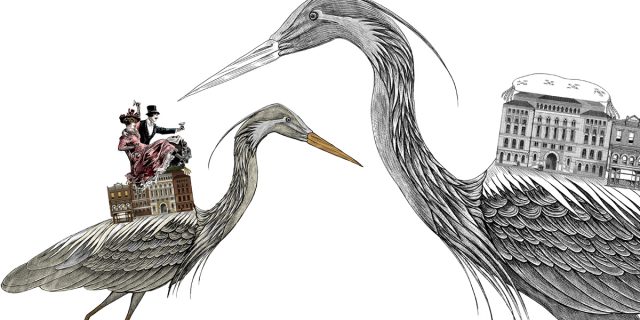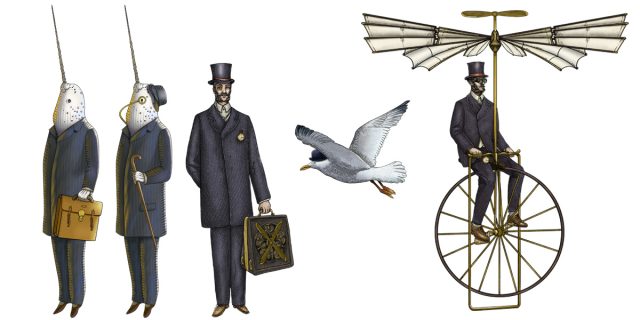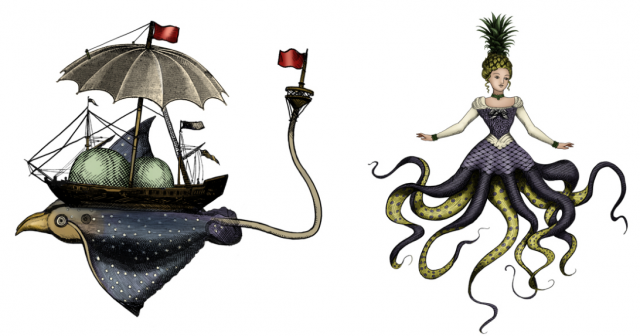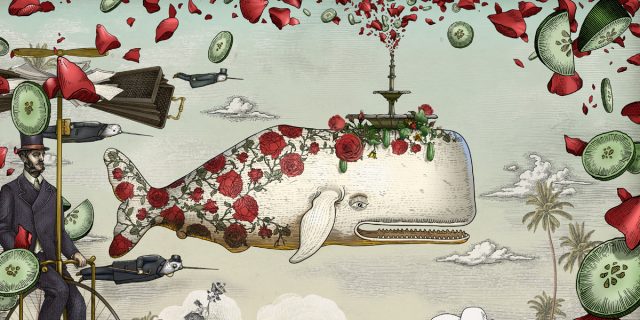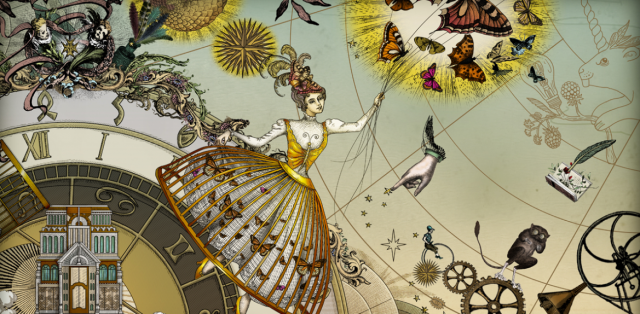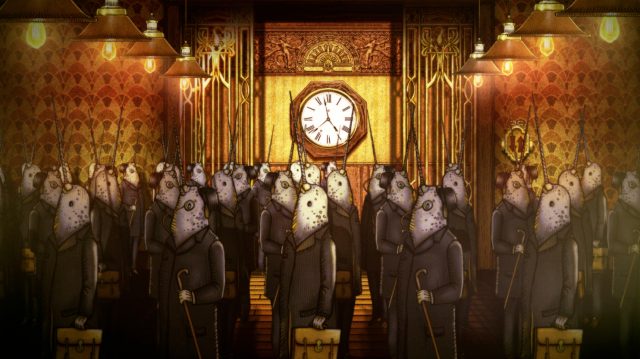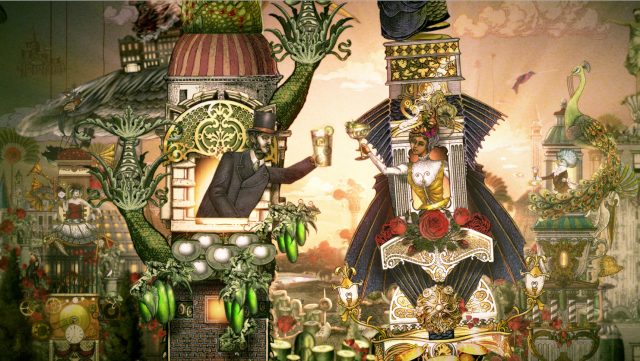 Agency: Quaker City Mercantile (QCM)
Account Director: Ali Sullivan
Creative Director: Jerry Stifelman
Creative Director: Ron Pushkar
Production: Strange Beast
Executive Producer: Kitty Turley
Producer: Zoe Muslim
Animation: Tulips and Chimneys
Director: Ree Treweek
Executive producer: Nina Pfeiffer
Storyboards: Marc Moyniham
Illustration: Ben Winfield, Carmen Ziervogel, Elise Wessels & Ree Treweek
Compositing/Animation: Janine van Schoor, Jannes Hendrickz & Shannon Taylor
Animation: Alexis Schofield
Compositing: Christian Venter
Sound: Honeymoon Studios