Life with the MINI Vision Urbanaut by Aixsponza
The Aixsponza crew in Munich merge multiple animation techniques into this silky spot for MINI's 2020 Vision Urbanaut electric autonomous concept vehicle, part of a new campaign featuring the brand's head of design Oliver Heilmer.
Aixsponza: "The MINI Vision Urbanaut embodies what a MINI might look like with a larger and more versatile interior than ever – but still with a minimal footprint.
"Creation of these animations started with an extensive graphical design phase where we developed the general look of the MINI Vision Urbanaut world. The goal was to create a world that is very stylized and abstract, playfully, and adaptable yet keeping a consistent style.
"For the illustrations of people, we created a 3D animatic version of everything we needed before going out and shooting people doing all moves. That footage was then taken as a base for hand drawing the illustration frames.
"Most of the shots were illustrated in 12.5 frames/second (on twos) for a proper hand-drawn look and also to save time. Shots with fast-moving action, like the ones featuring Skater Girl, had to be illustrated at a full 25 fps."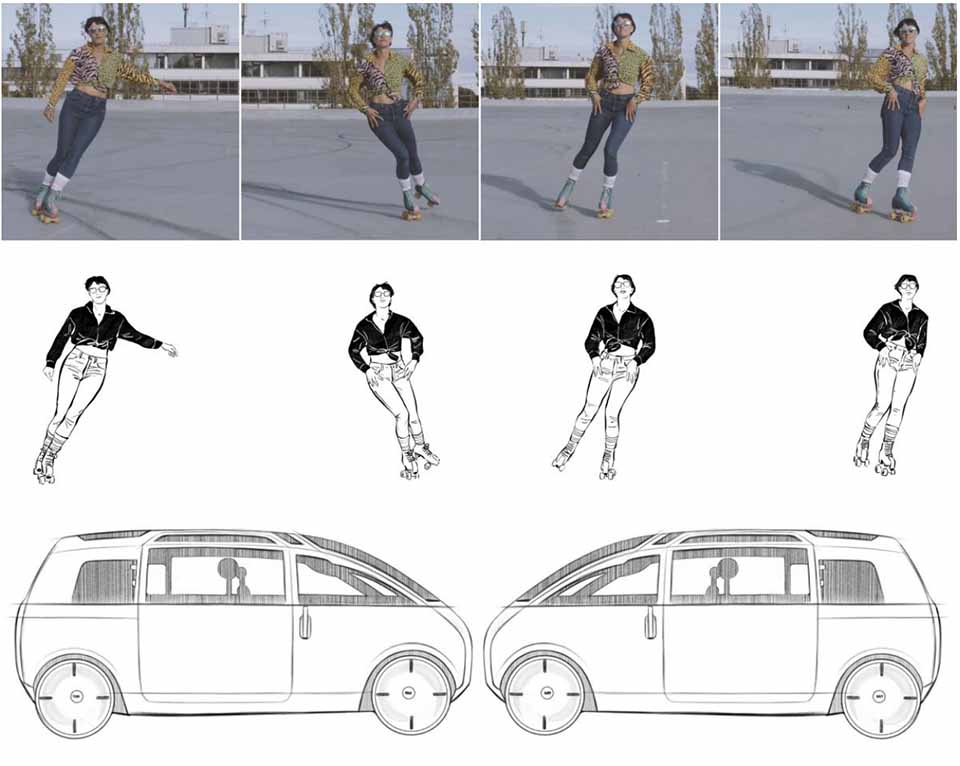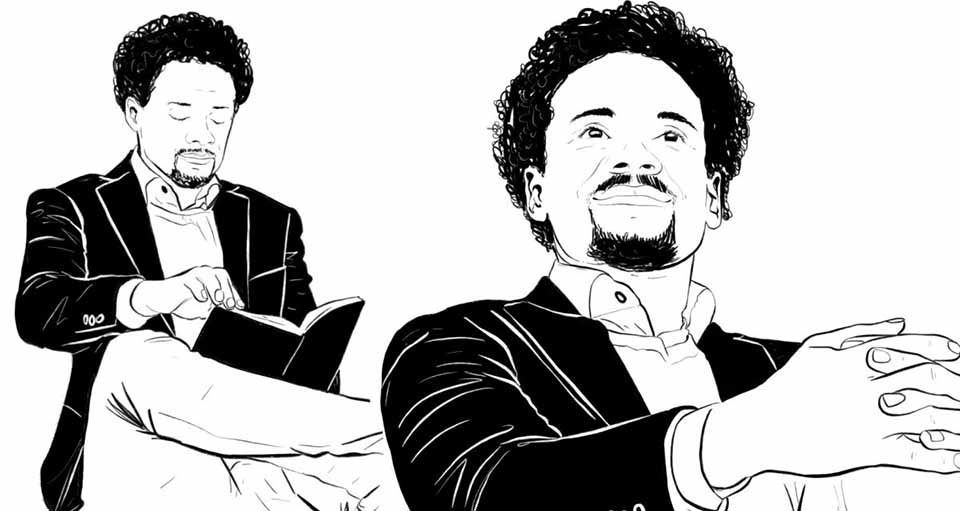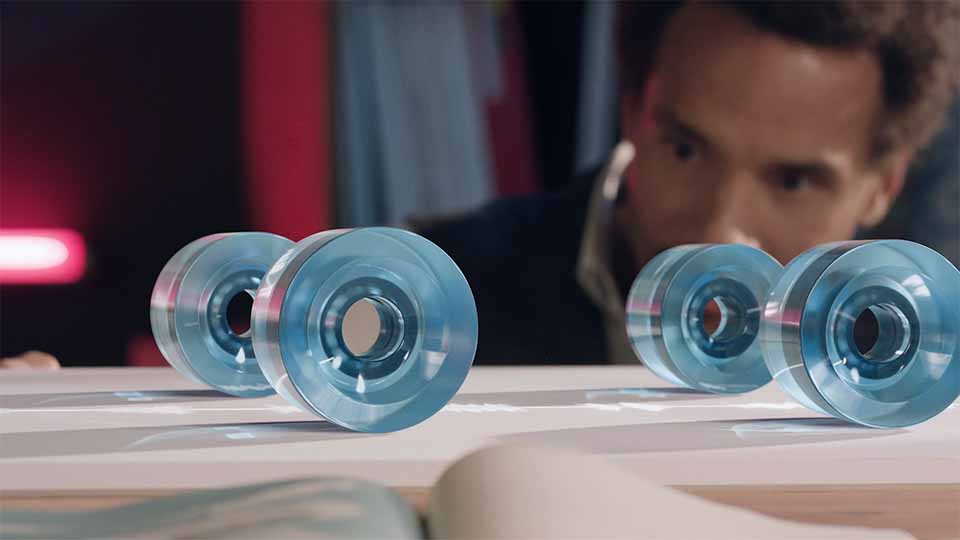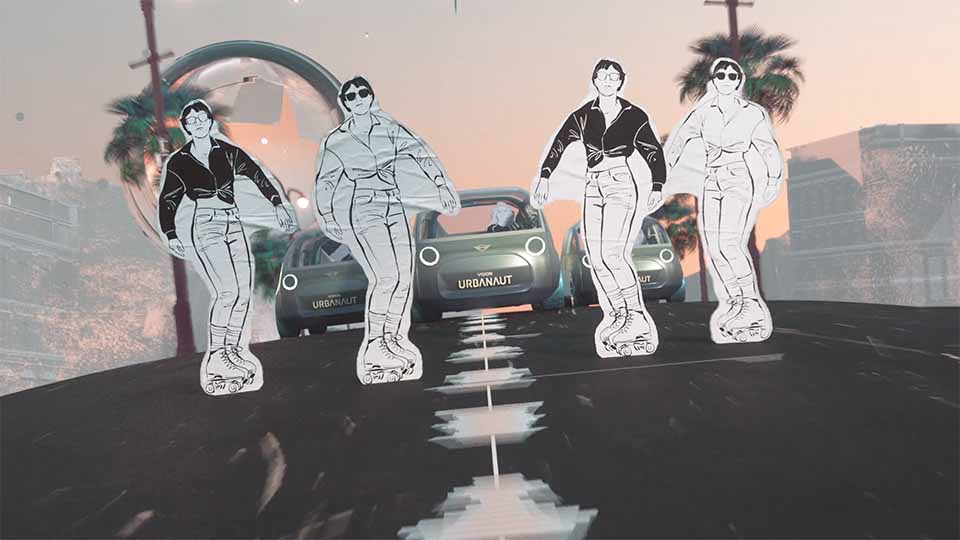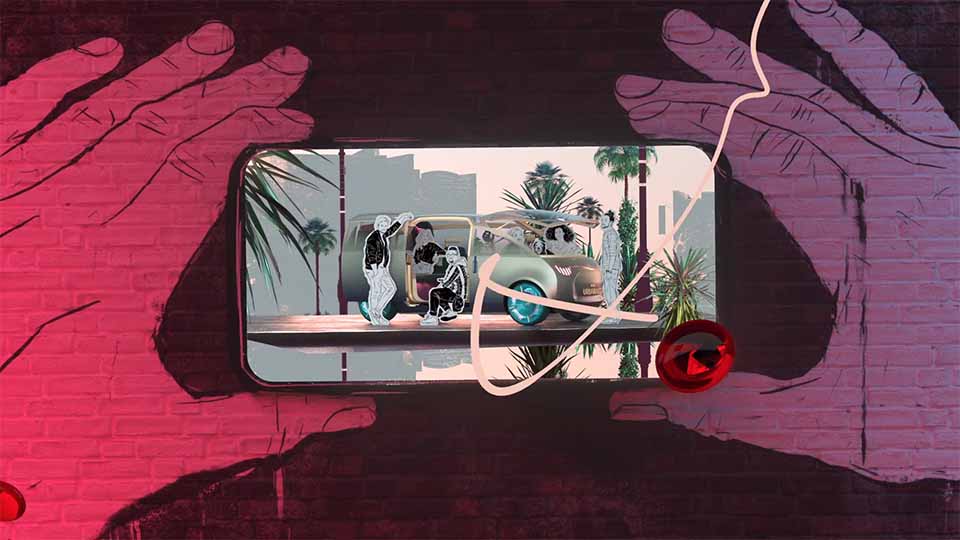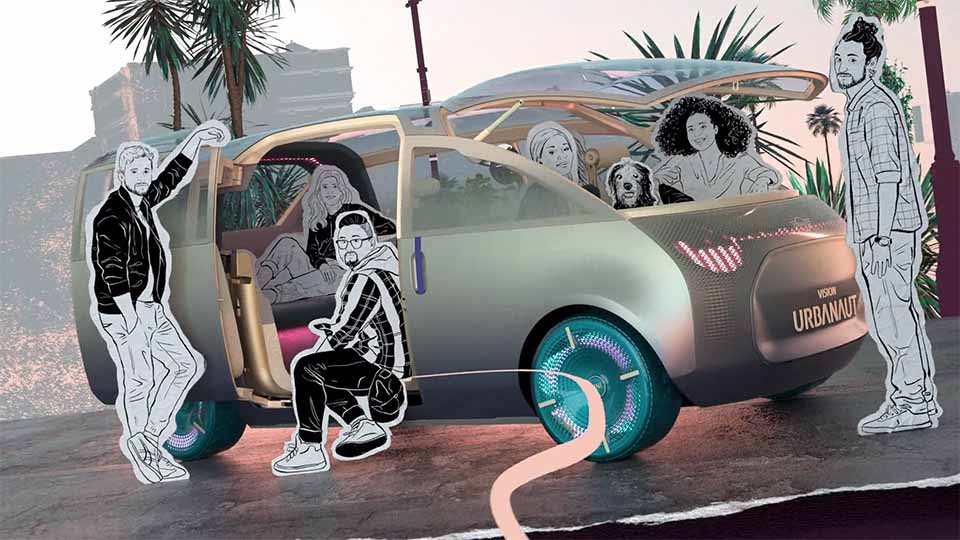 Client: BMW Group
Head of Mini Design: Oliver Heilmer
Creative Director: Uta Bodenstein, Julia Obermeier, Till Jenninger
Project Team: Hannes Ziesler, Nicole Prinz, Raphael Jasinski
Head of Design Identity: Fabio Olivotti
Production: Aixsponza
Creative Director: Christian Tyroller
Producer: Julian Fischer
Art Director: Dominik Högn, Christian Scheck, Dennis Tiege
3D Artist: Paul Gröger, Stefan Voigt, Yannik Wenk, Matthias Zabiegly
Illustrator: Paul Grabowski, Laila Petersen
DOP: Bartek Latosinski
Styling: Clara Reuter, Charlotte Roser
Hair/MakeUp: Arno Humer, Anja Wenger El Sawaf
Set Design/SFX: Andreas Walther
VFX Set-Supervision: Matthias Zabiegly
Cast
Skater Girl: Nicole Adamczyk
Oliver Heilmer: himself
Music/SFX: Michael Fakesch @ designingsounds