McDonalds "Inner Child" by Againstallodds
Firmly grasping your tear duct triggers with both hands, Swedish directing team Againstallodds return to the holiday season with a heart-tugging CG narrative for McDonalds via Passion Pictures and Leo Burnett.
Propelled by a gentle cover of Alphaville's 1984 hit "Forever Young" by British singer/songwriter Becky Hill, the spot is the latest in Againstallodds string of wins turning pixels into emotion. Watch video evidence, here, here and here.
Passion Pictures: "This is our second time producing the Christmas #ReindeerReady film for McDonalds with agency Leo Burnett. The film tells the story of Tom as he half-heartedly goes through the motions of his Christmas traditions with his mum, hanging decorations and visiting the Christmas market whilst busy on his phone.
"However, once they stop by the McDonalds to pick up that bag of Reindeer Treats, Tom finally listens to his inner child and finds his Christmas Spirit."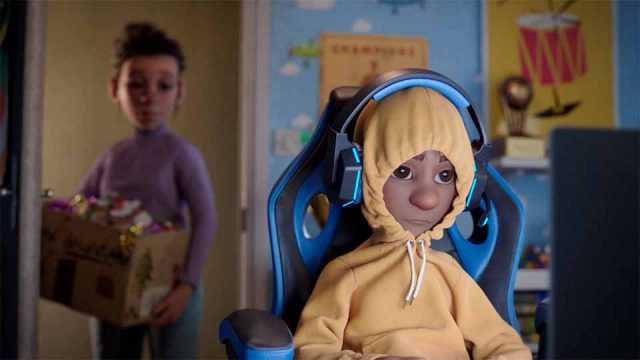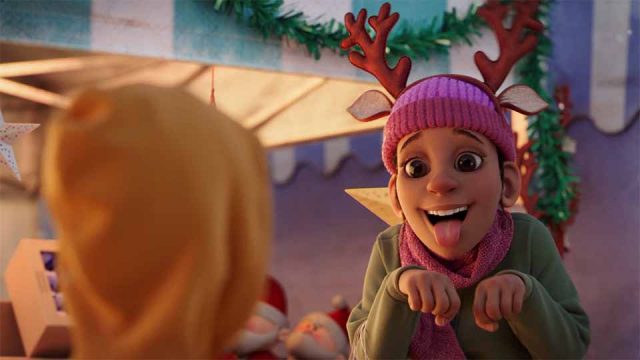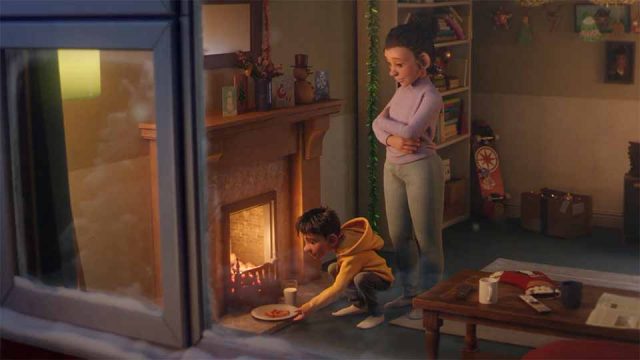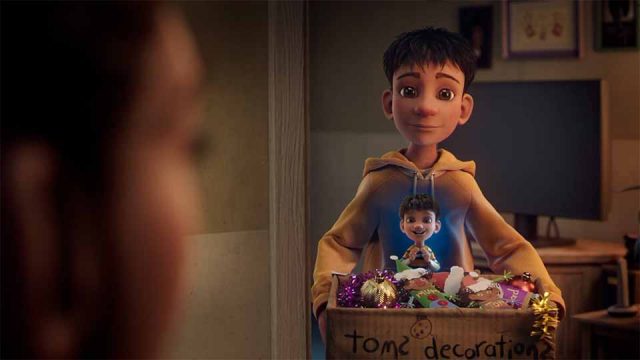 Client: McDonalds
Agency: Leo Burnett
Producer: Graeme Light
Creatives: Steph Ellis And Rory Hall
Executive Creative Directors: Chaka Sobhani
Production: Passion Pictures
Director: Againstallodds
Executive Producers: Debbie Crosscup
Head Of Production: Mike Turoff
Producer: Matt Saxton
Production Assistant: Honor Martin, Nefeli Petika
CG Coordinators: Emma Rider
Head Of CG: Jason Nicholas
CG Supervisor: Stuart Hall
Animation Supervisor: Wesley Coman
Character Design: Againstallodds, Juan Useche
Background Design: Alejandro Diaz, Jules Durand
Concept Art R&D: Ronnie Mitchell, Nefeli Petika, Honor Martin
Boardomatic/Animatic: Againstallodds
Previz: George Rigby, Wesley Coman
Editing: Againstallodds, Kingley Bailey, Christina Conradi, Tim King
Layout: David Burtle, Jason Nicolas
Modeling: Mattias Bjurstrom, Filippo Bovolini, Florent Rousseau, Jack Enever, Maryka Laudet, Quentin Camus, Camille Jalabert
Texturing: James Nardelli, Maryka Laudet, Quentin Camus, Camille Jalabert, Fanny Teisson, Interference Pattern, Jack Enever, Francois Pons
Texturing Characters: Eva Prado
Rigging: Victor Vinyalls, Arthur Ranson, Sarah Forest
Hair Groom: Keyvan Leriche
Animation: Wesley Coman, George Rigby, Alan Person, Lucas Pratdesaba, Francisco Garcia, Jordi Girones
SFX & Sim: Colin Perrett, Kwai Ip, Derlene Buttner, Tyler Daniells , Stephane Daguin
Lighting & Rendering: Howard Bell, Jose Hernandez, Francois Pons, Ian Beresford, Stuart Hall
Compositing: Sam Meisels, Daniel Lopez, Flavio Kawamoto
Matte/Background Painting: Sam Klughertz
Pipeline TD: Javier Edo, Tony Ambles
It Support: Tim Wharton, Daniel Borg, Thomas Lynch
Post Production Services: Framestore