Microsoft Celebrates Inclusion with "Holiday Harmony"
Directed by MPC Creative's Marc Smith, Microsoft "Holiday Harmony" follows the interplanetary adventures of a young girl and her Yeti as they encounter a cast of characters in need of love and support.
From MPC: "The piece features characters that are available on the Remix 3D (which the ad is promoting), a Microsoft library and community site for sharing and building on creations made with various 3D programs.
"These characters needed to be re-created by MPC for the animation while keeping the integrity of the original look. In addition, MPC was able to develop some original characters featured in the final party scene.
"The spot was concepted by m:united/McCann and the live action was directed by Roman Coppola with the Directors Bureau."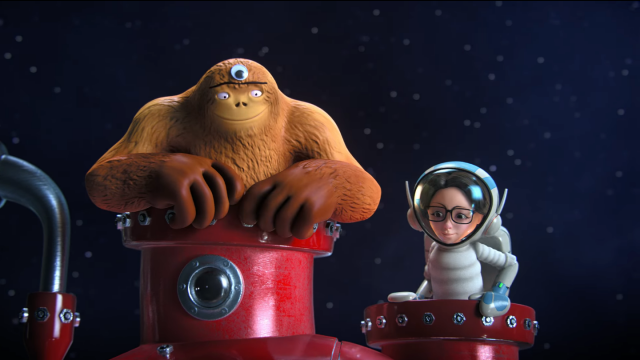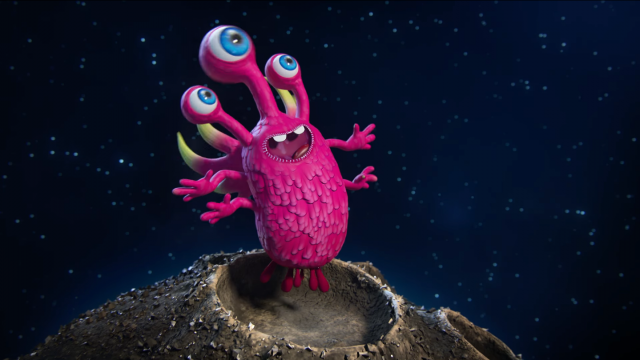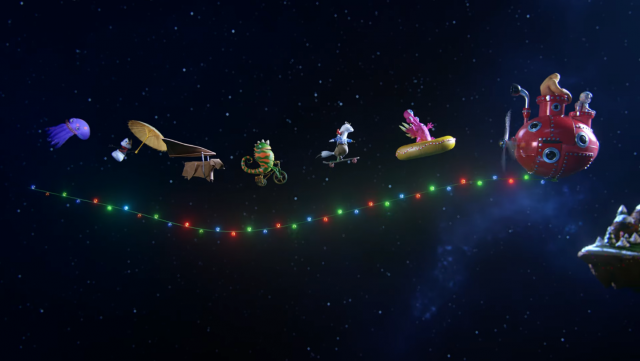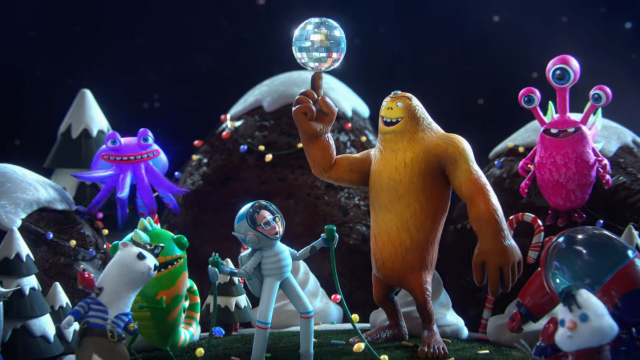 Client:
Microsoft
Agency
m:united / McCann
Production Company
MPC Creative
Director
Marc Smith
Managing Director
Camila De Biaggi

Head of Production
Brendan Kahn

Producer
Matthew Loranger, Katie Buckley
3D Supervisor
Chris Bernier

2D Lead
Tobey Lindback
Editors
Ethan Simmons, Catherine Gionfriddo
Concept Designer/Storyboard Artist
Tyler Gibb
2D Team
Jeric Pimentel, Giulia Bartra, David Anger, Renato Carone, Chris Miller, Jason Cutler, Adam Yost, Alejandro Taylor, Elsa Tu, Tim Crean
3D Team
Graeme Revell, Tiago Dias, Chris Ribar, Roberto Maki, Vadim Turchin, Jacob Fradkin, Francisco Fraga, Mike Lombardo, Wesley Schneider, Jemmy Molero, Ash Yee, Monica Manalo, Anthony Gordon, Sue Jang, Zhao Wang, David Avetisov, Ramiro Gomez, Robert Dollase, Anna White, Darren Chang, Josh Delaney, Paul Wei, Chris Mayne, Ian Wilmoth, Lee Wolland, Carly Senora, Tom Cushwa, Kintan Chauhan, Tim Kafka, Debasish Raha, Shiny Rajan, Sourodeep Dey, Ankan Sanyal, D. Sumita, Ambalika Nandy, D.Venkatesan, Subbaiah, Srikar Balakrishnan, Anbarasu E, Baskaran S, Prakash Vaira, Kunal Sarkar, Kalaiarasu P, Debalina Dasgupta, Jaspreet Dua, Partha Pratim Chakraborthy, Jayadeep Chandran, Vinutha AR, Mohammed Asif K, Sreenivasa Aditya Yanamalachintala, Ria Banerjee, Stevenson G, Sanchit Soi