Patrick Clair vs "Iron Fist"
Hot on the heels of his nightmarish opening for Neil Gaiman's "American Gods" on Starz, Patrick Clair kicks open the doors on Marvel's "Iron Fist" for Netlflix with this energized and inky mocap spectacle.
Patrick Clair: "The Iron Fist Main Titles were all about distilling the essence of Danny Rand's kung fu mastery into a design world.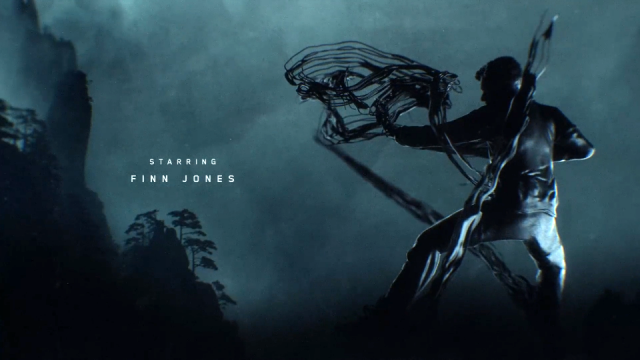 "We worked with the fight choreographers from the show to understand the precise style and movements of Danny's Martial Arts, and to train our local stunt expert in a series of combinations for both combat and meditative moves.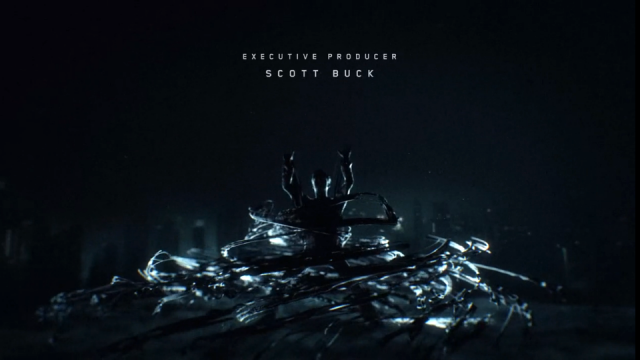 "We then staged a full motion-control shoot where we captured the real performer executing a wide variety of moves. From these we selected the most dynamic moments and brought them into a digital world, attached them to a CGI character and cleaned up the animation.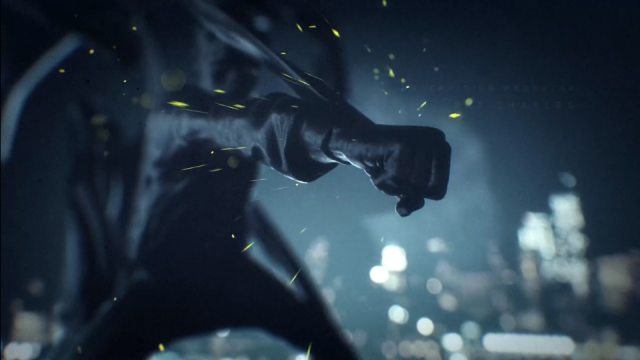 "From here we started playing with fluids simulations and particle systems that trailed the hands, arms, feet and limbs of the character. I wanted to reveal the beautiful sculptural nature of kung fu choreography, so that each move left a physical spatial sculpture in its wake – a structure that actually showcased the complexity and fluidity of each combo.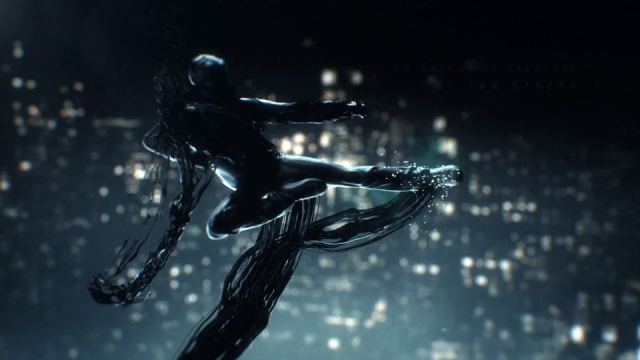 "Our design and compositing teams added texture, lighting and a noir-ish NYC flavor to the look and feel of the images, and we hid our character with shadows, silhouettes and focus to make him feel mysterious and obscure.
"We had a big crew on this one – and I've got to say a huge thanks to our whole team at Elastic and the team over at Marvel for a great process of collaboration and creative experimentation.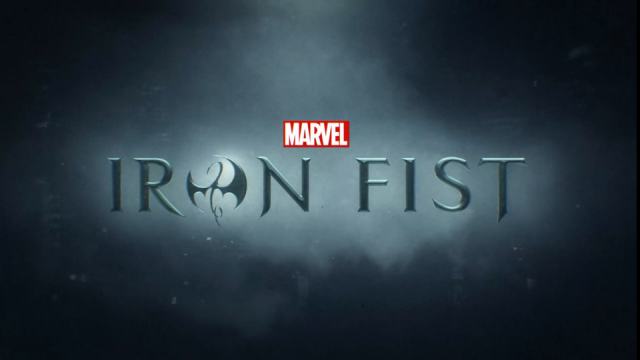 Creative Director: Patrick Clair
Art Director: Paul Kim
Designers: Jeff Han, Felix Soletic
Composite and Animation: Sam Sparks, Yongsub Song
Lead CG: Andrew Romatz
Animation: Abel Salazar, Michael Relth
Rigging / Mocap Pipeline T.D: Adam Carter
Rigging: Josh Dyer
Lighting: Ian Ruhfass
FX: Phiphat Pinyonsophon, Miguel A. Salek, Joao Rosa
Online Editor: Dan Ellis
Producer: Andrin Mele-Shadwick, Paul Makowski, Adam Reeb
Head of Production: Carol Salek
Executive Producer: Jennifer Sofio Hall
Managing Director: Linda Carlson