ProtoPie "Free Your Ideas" by Psyop and Supamonks
With the help of French animation force Supamonks, veteran Psyop directors Kylie Matulick and Todd Mueller illustrate the timeless quandary faced by all creatives when it comes to managing their ideas.
Todd Mueller: "Having an idea can be both a blessing and a curse. When those creative flashes happen you need to decide if it's worth getting up out of bed to write something down for. Is it worth losing sleep, obsessing over, taking up your free time with? Or is it going to be just another idea that you leave by the wayside?
"When we first saw this lovely project, we fell in love with it. It's a familiar and relatable concept that we were excited to help bring to life.
"In fact, the night we received the script, Kylie and I both laid there annoyed by the fact that we were awake in the middle of the night wrestling with whether or not to subject ourselves to the bright lights of our phones to jot our ideas down.
"Luckily we did and we couldn't be happier with the outcome. Zerotrillion and Protopie were both wonderful creative partners. It was truly one of those rare projects."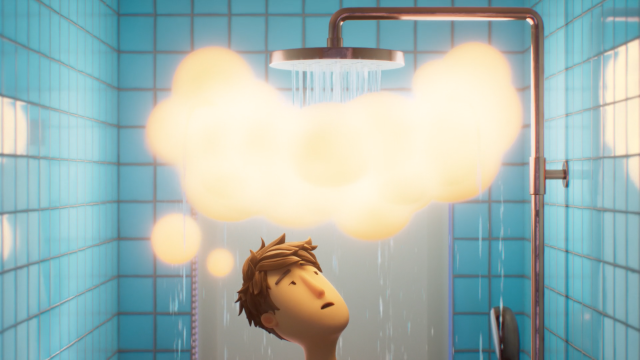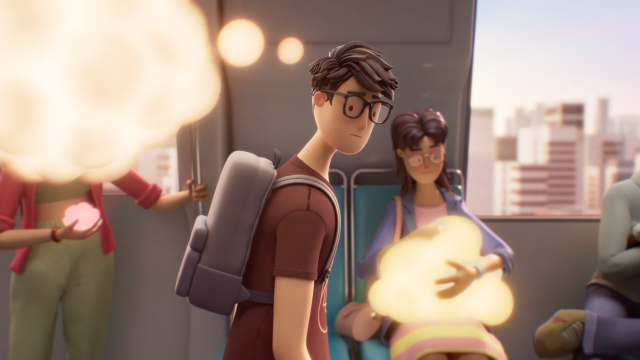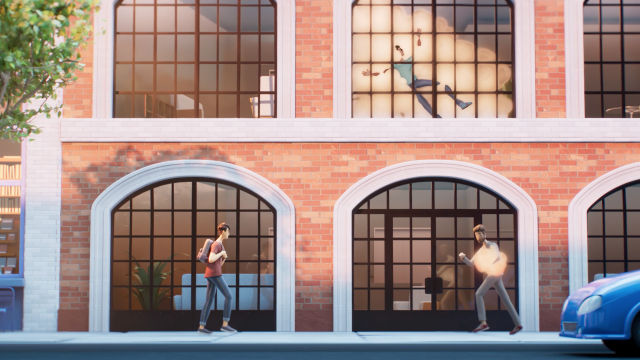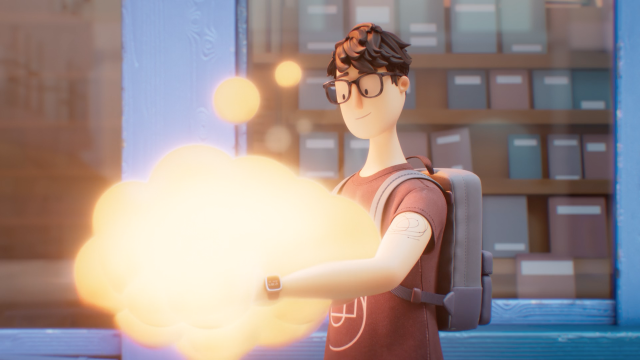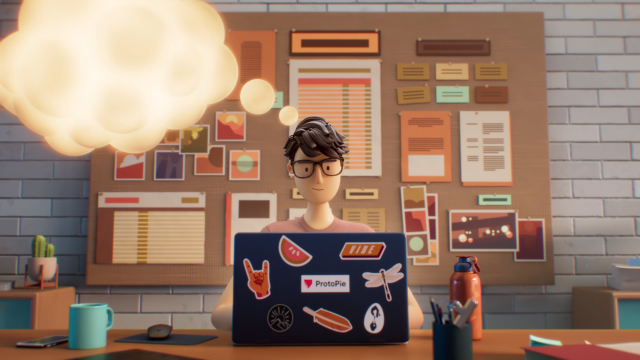 Client: Protopie
Agency: Zerotrillion
Production: Psyop
Directors: Kylie Matulick, Todd Mueller
Managing Director: Neysa Horsburgh
Executive Producer: Adriane Scott-Kemp
Head of Production: Christine Schneider
Senior Producer: Joe Maggiore, Nick Read
Associate Producer: Hanna Stolarski
Designers: Paul Cayrol, Chris Martin, Scott Martin, Renegades of Phong, Stephanie Stromenger
Animation Supervisor: Ryan Moran
Storyboard Artist: Tristyn Pease
Flame Artist: Kim Stevenson
Colorist: Kim Stevenson
Editor: Almog Antonir, Yaniv Dabach
Supamonks: Pierre de Cabissole, Julien Bagnol-Roy, Zwib Ho
Studio Supervisor: Maxime Caron
Head of Productions: Marlène Ranchon
Head of Production: Marine Perrin
CG Supervisor: Simon Bau
Technical Director: Hugo Chenin
Developer: Steeve Vincent
Look Development: Simon Bau, Claire Besson
Colorboard/Matte Painting: Sébastien Le Divenah
Character Modeling/Rigging: KARLAB
Character Surfacing: Gabriel D'Orazio, Guilherme Proença
Environment Modeling & Surfacing: Kimico Baeyens, Nicolas Ferracci, Mathieu Metreau, Mathis Rombaut, Aurélie Scouarnec, Félipo Zozor
Rigging: Simon Reynaud
Head of Animation: Samy Fecih
Animation: Alexis Androsic, Florian Causse, Sigmund Payne, Julien Reyes, Charly Mauri
CFX Supervisor: Emeric Penninck
CFX: Charlotte Guittet, Laura Gimenez
Lighting / Compositing: Claire Besson, Eva Corniou, Laura Saintecatherine
Music arranger: Robert Miller @ RNDM ORDR
Sound design/mix: Bill Chesley @ Henryboy