Racing Dragons for EDF via Thierry Poiraud and Mathematic
Director Thierry Poiraud and a massive crew from hot Paris CG/VFX studio Mathematic conjure a fantastical race of flying dragons for French electric utility company EDF thru Havas Paris.
Guillaume Marien, owner and VFX EP at Mathematic: "This was a great opportunity as well as a great challenge for us, a full 3D film that is both dynamic and at the same time has cinematographic elegance.
"The complexity of the challenge was due to the necessity to design and create realistic and charismatic characters. The environments during the game sequence were 100% developed in CGI due to the vast camera movements.
"Although the majority of the work was conducted through our Paris office this was also our first experience to test out our SFX pipeline capacity with our new office in Montreal. Fingers crossed for a sequel."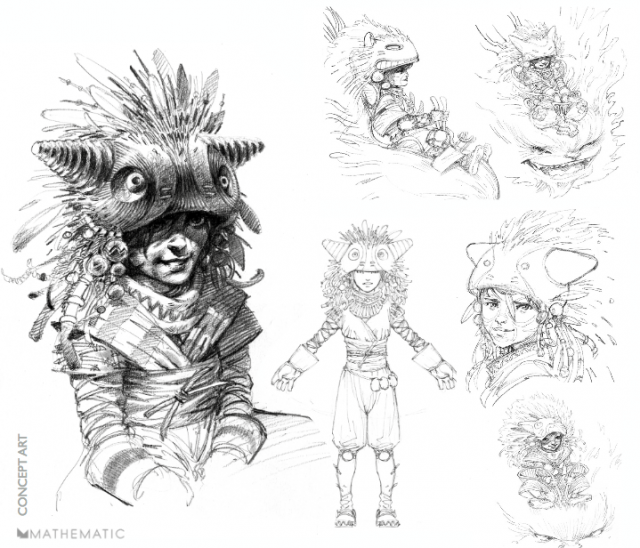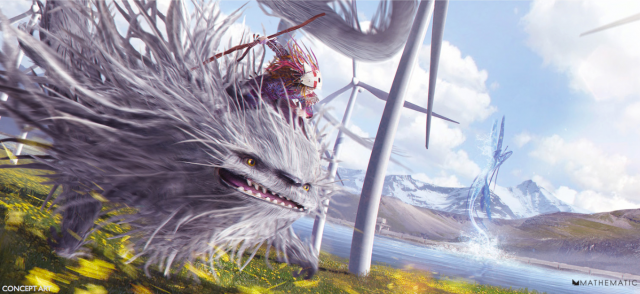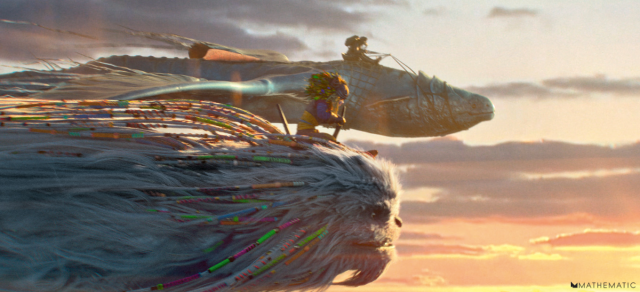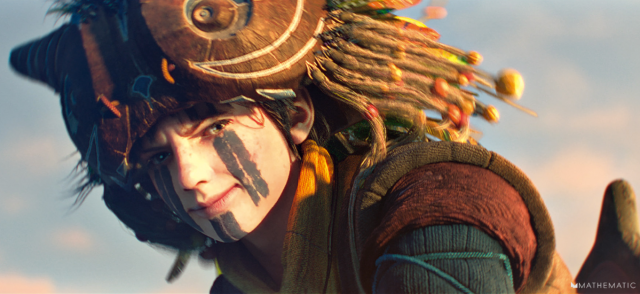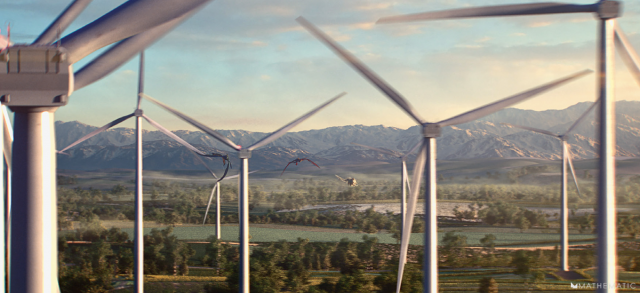 Client: EDF
Director of Communication : Julien VILLERET
Brand and Communications Director : Pierre VIRIOT
Chief Announcer : Virginie MAILLEBUAU
Announcer : Sonia DIAZ, Nadia PINON, Ismail BERRADA
Agency: HAVAS PARIS
Managing Director : Fabrice CONRAD
Partner : Aurélien PERNOT
Directrice conseil : Pauline BAILLON
Senior Consultant : Caroline SU
Creative Director : Christophe COFFRE
AD : Rémi ARNAUD
CW : Edouard DORBAIS
TV producer : Virginie MELDENER, Muriel ALLEGRINI
Producer : Fabienne MERIC-ROUGIER
Production : INSURRECTION
Director : Thierry POIRAUD
Producer : Erinn LOTTHE GUILLON
Line Producer : Benoît ROQUES
1st AD : Grégoire BARACHIN
VFX + POST HOUSE : MATHEMATIC
VFX Producer : Guillaume MARIEN
Line Producer : Guillaume AUDIBET
VFX Supervisor : Julien LAMBERT
VFX Coordinater : Gouna LOGAN
LAYOUT TEAM :
Sebastien EBALLARD
Mickael LYNEN
Cyril CASSAIGNE
Bruce NGUYEN
Marion DEMARET
Pierre Vincent PAPALLARDO
CONCEPT ARTISTS :
Olivier PUECHBERTY (environment)
Karl LINDBERG (pitch artist)
Benoit GODDE (pitch artist)
Fred REMUZAT (Character + Creature Design) Matthieu VAVRIL (Creature Design)
Fabien OUVRARD (Creature Design)
RIG TEAM :
Jules GIRAUD (Lead)
Laurent MERCEREAU
Sebastien EBALLARD 3D SCULPT ARTISTS :
Dylan VERRON (Lead)
François RIMASSON
François BONNIÈRE
Maxime GALAND
HAIR & FUR TEAM :
Guillaume VIEUGUE (Lead)
Stéphane ROGEON
LOOKDEV TEAM :
Arnaud RICHIR (Lead)
Manuel QUINTO
David LABELLE
ENVIRONMENT TEAM : Yann GLICA (Lead)
Fabien JULVECOURT Arthur GRANDJEAN
Sandro BERTCHI
Guillaume VIEUGUE
Kevin BAUDELLE
Romain THIBAULT
Bastien MULLER (Canada)
Sylvain DALLIET
Delphine JOBIN
Kevin DE GARIDEL
TEXTURE ARTIST : Armelle MASSONET
ANIMATORS :
Mikael LYNEN (Lead)
Cyril CASSAIGNE
Fred BOULIN
Vivien GUIRAUD
Pierre Vincent PAPALLARDO
COMPOSITING TEAM :
Fabrice LAGAYETTE (Lead)
Anthony LYANT
Nicolas MILLOT
Sonia FEREIRA
Maeva SOL
Bertrand AVRIL
FX ARTISTS :
Thomas VAN MAELE
Alexandre LEROUGE
Achraf AYADI
Arnaud MALHERBE
Laura LANGUILLET (Canada)
FLAME ARTIST : Fred BRANDON