Behind the Scenes on ACV "Dummy"
Berlin animation/VFX house dondon nudge the crash-test dummy genre forward by motion-capturing the actor's finest details then hand-crafting facial tweaks in this charmer directed by Josh Dawson for German automobile club ACV.
Dondon co-founder and EP Marcel Pelzer: "To humanize a photo-realistic CG character while acting in a live action set was the main vision right in the first film script.
"Believable facial expression and micro-body-movements were key to push beyond realistic rendering.
"While motion capturing helped blocking character animation, the moment we've got our fingers on keys and manually set expressions we were reaching the next level."
Schedule: four weeks.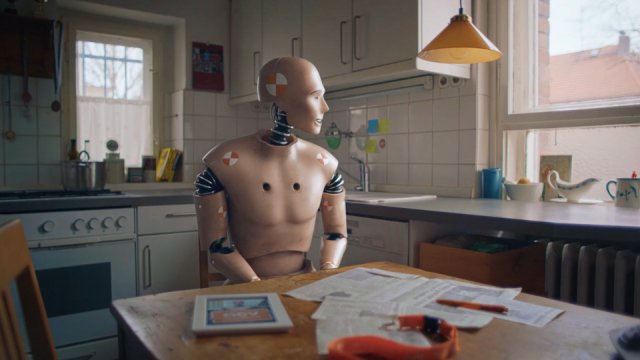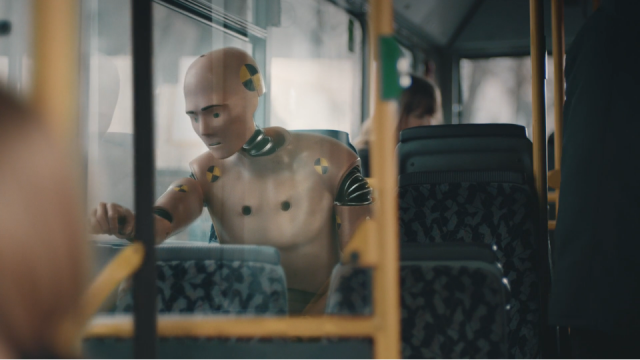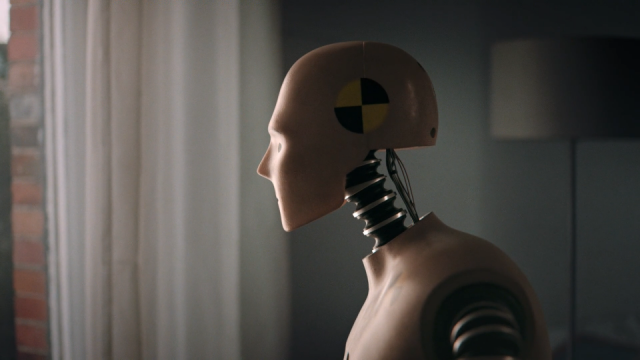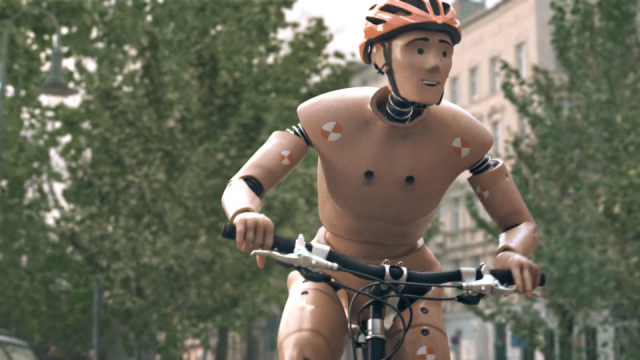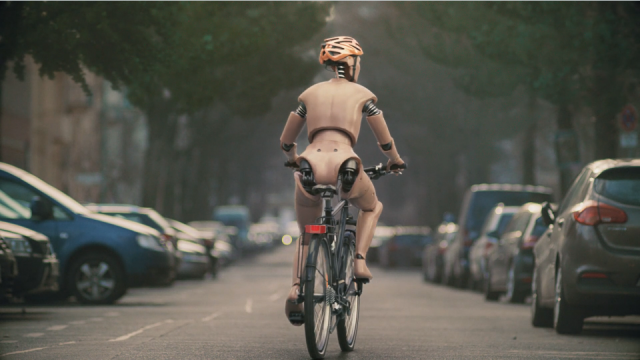 Client: ACV
Agency: Dunckelfeld
Production: Lovestone Film
Director: Josh Dawson
CGI & VFX: dondon
EP: Marcel Pelzer
TD: Alexander Kähler
3D Lead Artist: Daniel Büttner
3D Character Animation: Hendrik Rost, Clement Vaucelle
3D Rigging & Modeling: Fabian Rosenkranz
3D Painting: Stefan Lahr
Compositing Artist: Manuel Machon