Imaginary Forces Opens "See" for Apple TV+
Creative director Karin Fong follows stylistically diverse work for "Jack Ryan" on Amazon and "Tell Me a Story" on CBS All Access with these ominous/intriguing titles for the Apple TV+ series "See" which finds humans in a future without their sense of sight.
Karin Fong: "Talking with Joe Strechay, the show's blindness consultant, was a really interesting part of this project. Because he lost his sight over a period of several years he's got a foot in both the sighted and blind worlds.
"He explained to us how echolocation works, as well as the various ways blind people may perceive tone and color. It was fascinating to learn how people can use the way sound ricochets off objects to get a sense of the space they're in.
"In SEE, characters make clicking noises, crack whips, use their footsteps, and hit trees and objects to get the sound to reflect back and define the environment. According to Strechay some people have fleeting out-of-focus impressions that form in response to the echo.
"We decided from the beginning that the sound design would take the lead in telling the story. One of the first things we did was take the idea of echolocation and test what typography would look like in a dark void, revealed only where there was sound.
"Our editors also created a temp audio track that started from a single click and built to a cacophony. After viewing these tests, EP Francis Lawrence encouraged us to continue designing without a traditional score and to play up the narrative of starting in a bucolic setting and having the sound become denser as threats are introduced.
"In SEE, people use a system of knotted strings to read, so we started to abstractly reference fiber and twine. The challenge was to create an aesthetic that was less about rendering details and more about getting an impressionistic image.
"For instance, how might a blind person experience a flock of birds approaching? Maybe it's less about seeing feathers and more about getting a sense of the fluttering objects as they pass.
"Scores of studies were created by designer Brandon Savoy, who worked in x-particles to develop a visual language that was then further developed in motion by Austin Marola.
"The entire animation team then played with just how little could be shown while still having the audience understand the glimpses into the show. One of Francis's favorite images was of a bike in a tree– a poetic way to show that nature has overridden civilization. It had to be ephemeral but still readable– if barely."
The impermanence extends to the main title type, which is revealed by a single click in the silence that ensues. From the beginning we wanted to make a title that was barely there, readable for only the most fleeting of moments. A sense of the vast world beyond sight."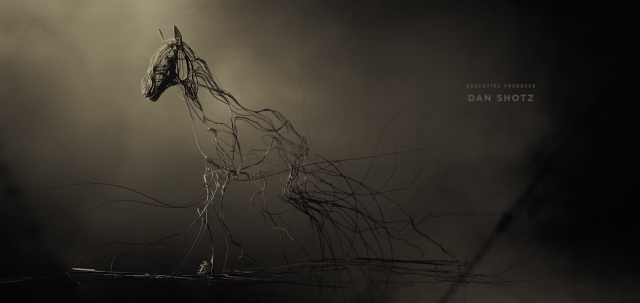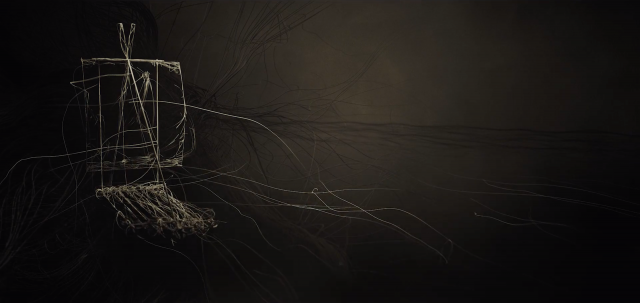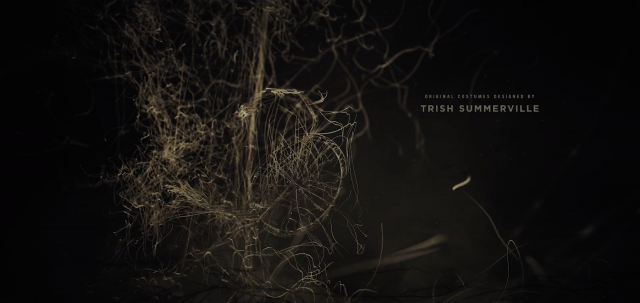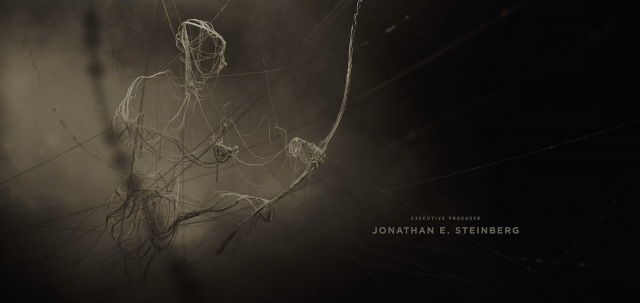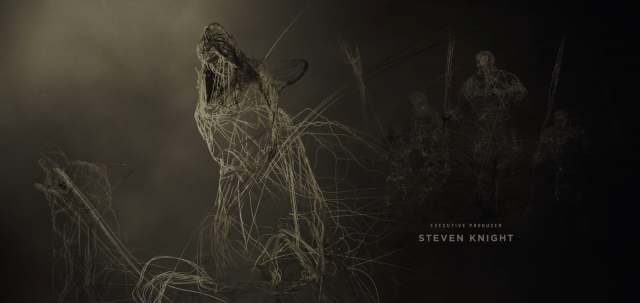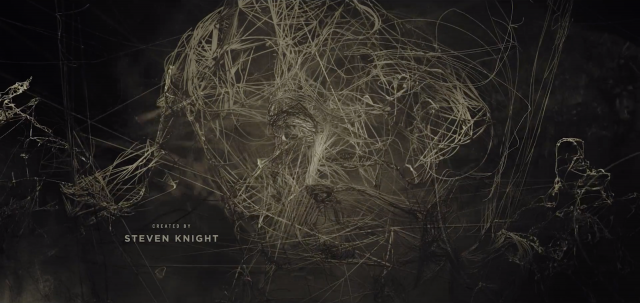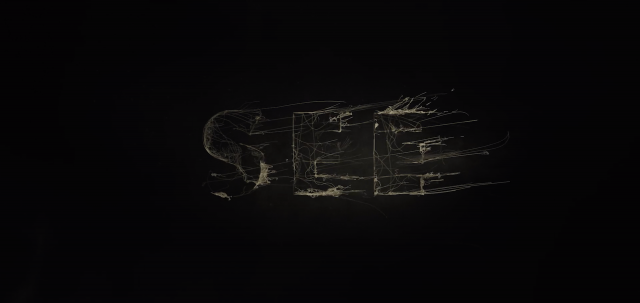 Client: Apple TV +, Endeavor Content, Eye on the Ball Productions
Production: Imaginary Forces
Creative Director: Karin Fong
Head of Production: Franceska Bucci
Senior Producer: Steve Garfinkel
Designers: Isabell Hacker, Brandon Savoy
Lead Animator: Austin Marola
Animator/Compositors: Kiyoon Nam, Merrill Hall, Brandon Savoy, James Gardner
Character Animation: Meng-Yang Lu
Design Intern: Anissa Rodriguez
Additional Designs: Jake Ferguson, Emrah Gonulkirmaz, Curry Tian
Editor: Lexi Gunvaldson
Additional Editor: Zach Kilroy
Music: Formosa Group
Sound Design: Trevor Gates