More SMARTY Fun from Art&Graft
Art&Graft are back with a second helping of well-crafted character silliness for UK mobile provider SMARTY thru Wieden+Kennedy, London.
From Art&Graft: "Set in a garish high-street tanning shop, the Art&Graft team developed a brand new comic duo of a chancing likely lad and non-plussed salon beautician to deliver Smarty's innovative brand message.
"The design of each character accentuates the playful contrast between their personalities and body shapes, charmingly brought to life through the humorous subtleties of movement and expression."
Watch the first SMARTY spot here.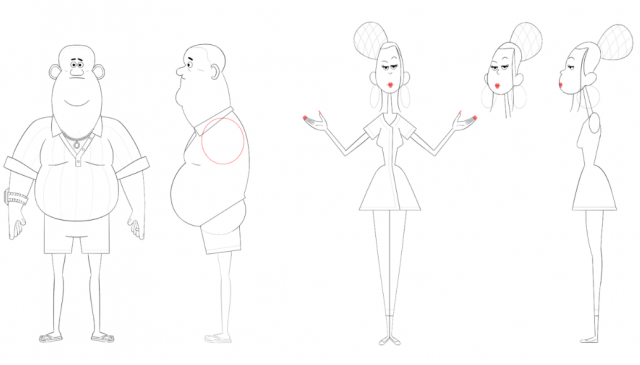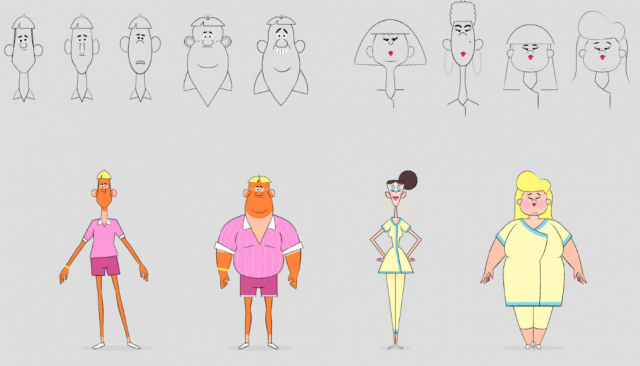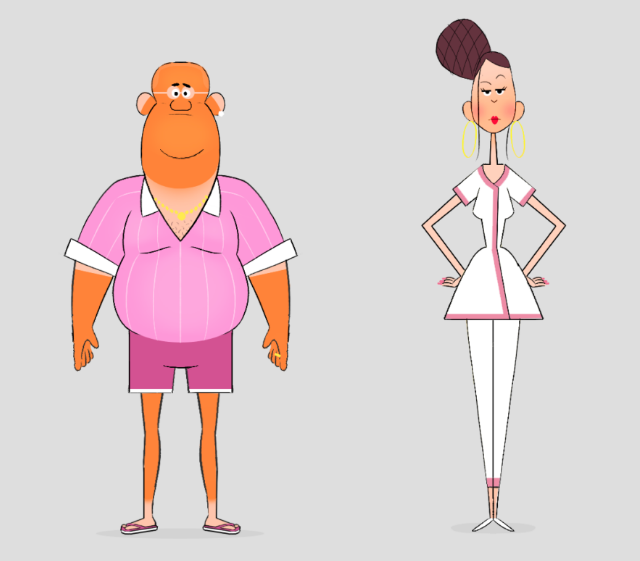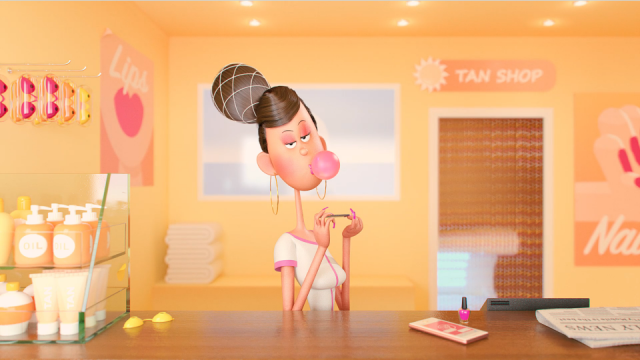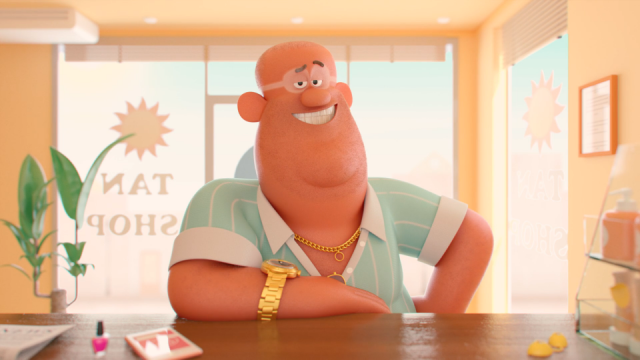 Client: SMARTY
Agency: Wieden+Kennedy London
Executive creative directors: Iain Tait, Tony Davidson
Creative directors: Hollie Walker, Kit Dayaram
Creative: Joris Philippart, Arnab Chanda, Tomas Coleman
TV producer: Jo Charlesworth
Design/direction/animation: Art&Graft
Sound: 750 MPH
Producers: Sam Robson, Mary-Ann de Cruz