"The Brave Heart" by Luca & Sinem
Finally, a complete and scientifically accurate look at the inner components of your body as it deals with a hangover. Ok, so "The Brave Heart" may not be exactly textbook science but it is solidly twisted fun.
Created by Blinkink directors Luca & Sinem in London, "The Brave Heart" found many fans and awards on the festival circuit including at the London International Animation Festival, Les Nuits Magiques Animation Film Festival in France, and the Los Angeles Animation Festival.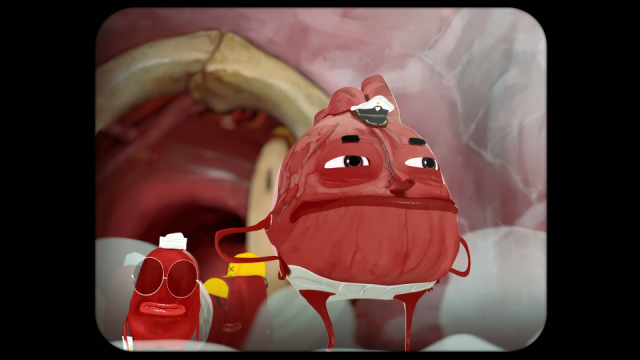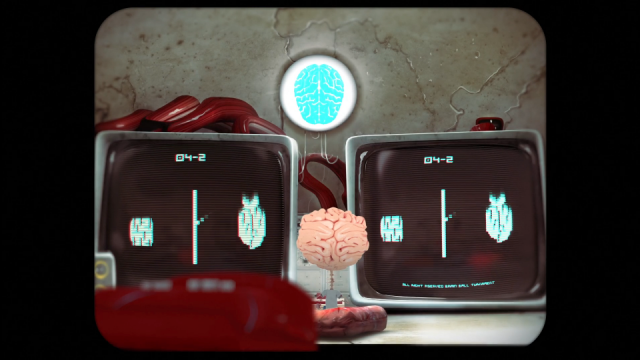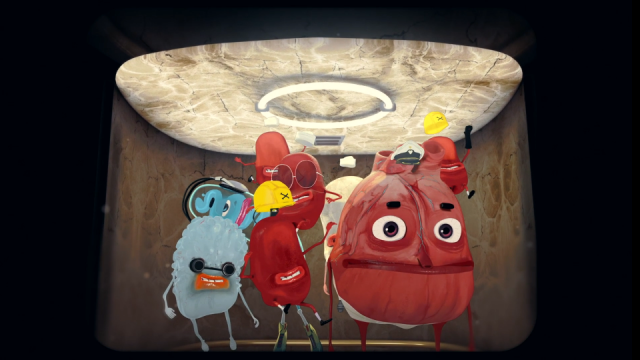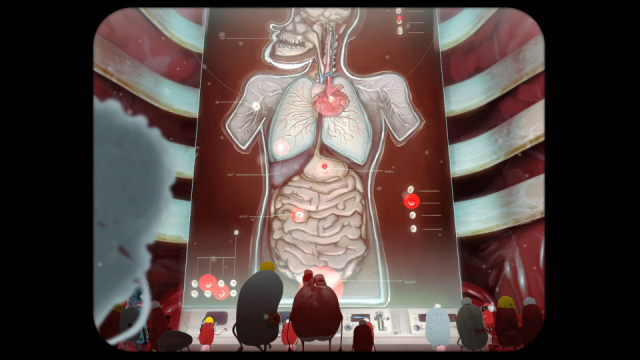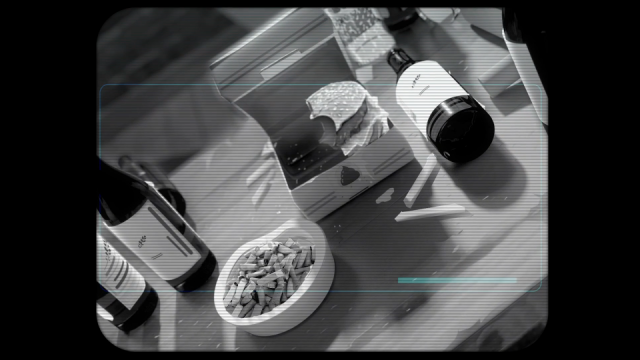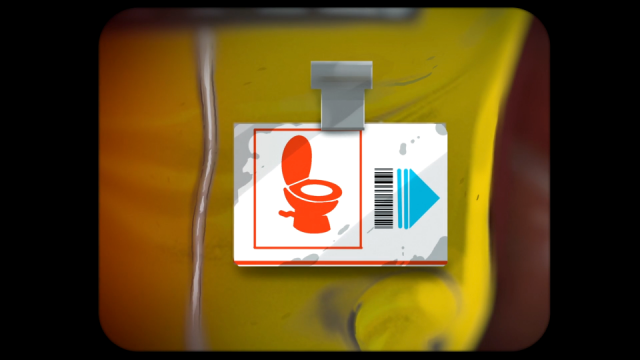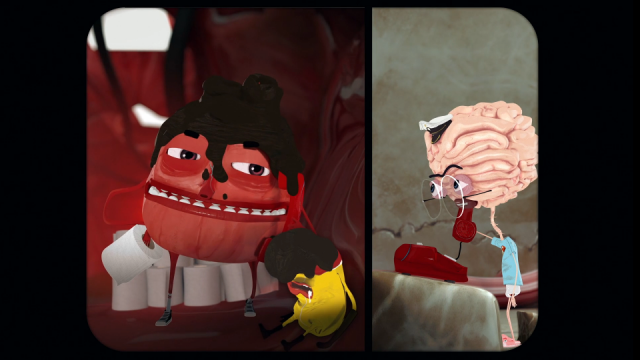 Writers/directors: Luca Schenato, Sinem Vardarli
Production: Luca & Sinem
Producers: Luca Schenato, Sinem Vardarli
Script: Luca Schenato
Design/animation: Sinem Vardarli, Luca Schenato​​​​​​​
Sound design supervisor: Suat Onur Ayas
Sound editors: Okan Isik, Justin Stark
Voice actors: C. Gunyol Bakoglu, Luca Schenato, Sinem Vardarli, Ahenk Demir, Deniz Kavalali, Nivi Jasa
Music: Mert Tunay, AudioNetwork.com (Haendel, Bach, Terry Devine King)


s