Keep Warm this Holiday with Blue Zoo's "Lynx & Birds"
Predator becomes provider in the latest CG treat from Blue Zoo's in-house animated short program, a two-minute celebration of hair balls, knitting, and unexpected friendship called "Lynx & Birds."
From Blue Zoo Animation in London: "Now in its 6th year, our company-wide shorts programme encourages experimentation in the studio and a culture of creative collaboration.
"Everyone in the studio has the opportunity to pitch their idea, and everyone votes for their favorite, making it unique and democratic.
"This year Simone Giampaolo & Francesco Mazza won the vote and steered the studio together to make this short."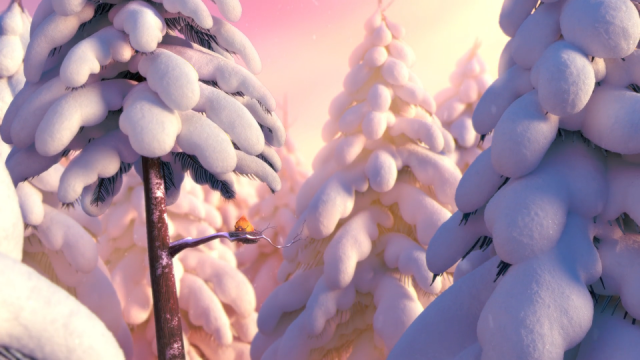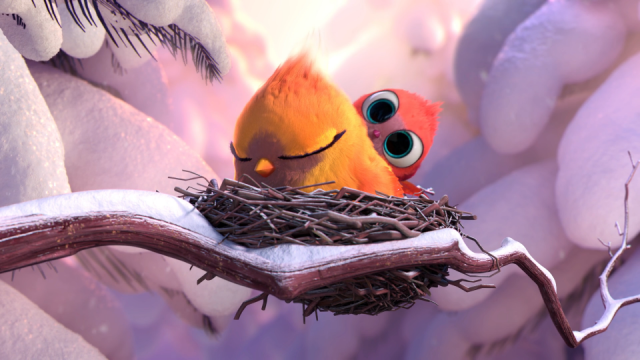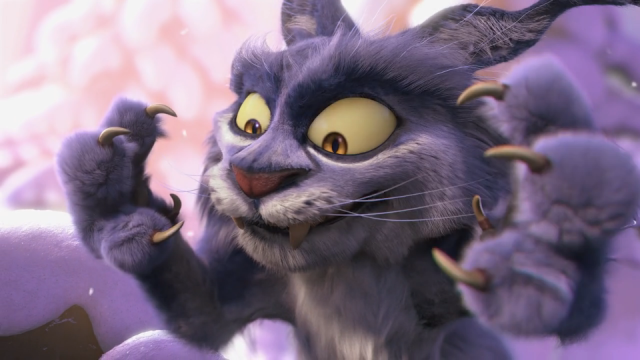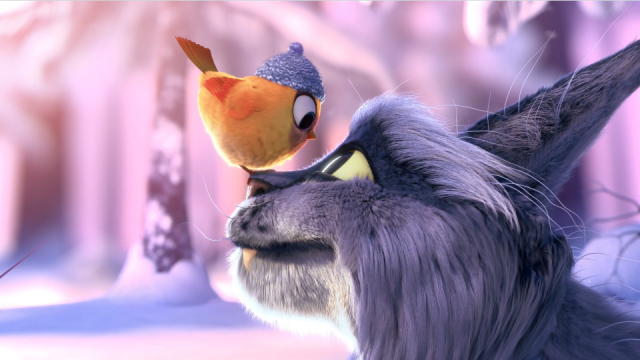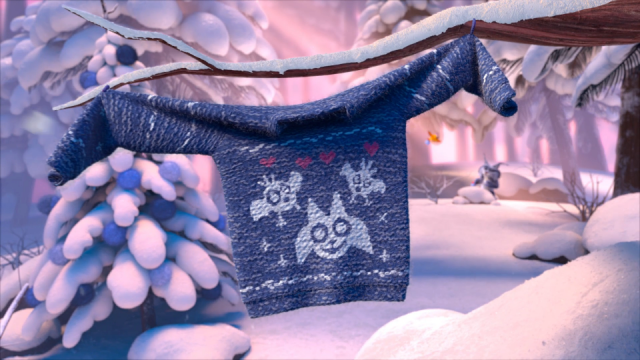 Production: Blue Zoo Animation Studio
Directed by: Francesco Mazza & Simone Giampaolo
Art Direction & Design: Francesco Mazza
Animation Direction: Simone Giampaolo
Music: Brollyman
Narration: Darren Altman
Lead Modeller: Pietro Licini
CG Supervisor: Gherardo Zurla
Modelling & Texturing: Pietro Licini, Mélanie Gras, Hannah Wong
Head of Look Dev: Negar Bagheri
Grooming & Look Dev: Arthur Tibbett, Hannah Wong
Rigging, simulation and FX: Anthony Delliste
Lead Animator: Simone Giampaolo
Animators: Jim Sweeting, Owen Fern, Zoé Risser
Lighting TDs: Hannah Wong, Gherardo Zurla, Steven White
Compositing: Hannah Wong, Elaine Thomas, Negar Bagheri, Gherardo Zurla
Additional Art: Izzy Burton
Pipeline Team: Jay Tsang, Phil Stewart
Producer: Tom Box
Production Managers: Lizzie Hicks, Negar Bagheri
Voice Effects: Alec Smith
Sound Design & Mix: John Sutherland
VO Sound Engineer: Dom Boucher @ The Sound Company
Special Thanks:
Brollyman and Matthew Slater, Adam Shaw, Damian Hook, Joe Kinch, Dane Winn, Sophie Rekasowski, Carole Baskin, Catherine Gallo, Jacques Gauthier, Fabrizia Spera, Alessandra Battaglia and all our families.
To help protect endangered big cats, please support:
Felidae Conservation Fun (felidaefund.org/)
Big Cat Rescue (bigcatrescue.org/)