Yule Log 2.015: That Burning Holiday Desire
At 9:30pm on Christmas eve 1966, New York TV station WPIX debuted a three-hour program comprised of a single 17-second, 16-millimeter looped clip of the Gracie Mansion fireplace with carols as a soundtrack.
47 years later, Brooklyn maker/animator Daniel Savage invited 66 artists from a wide variety of disciplines to reimagine the WPIX Yule Log as Yule Log 2.013 and the result was a viral phenom.
Three years on, the burning not only continues but now serves as a compact and inspirational resource for anyone looking to rekindle their love of design and animation.
Watch the original WPIX yule log here.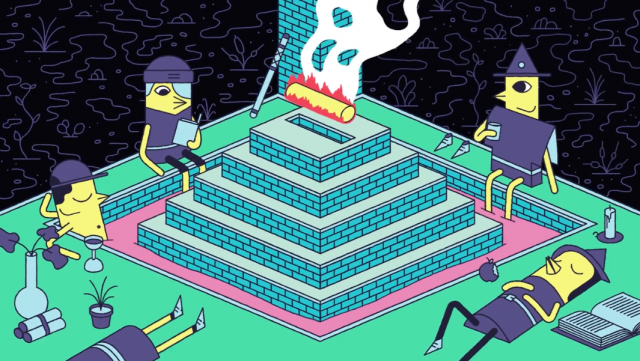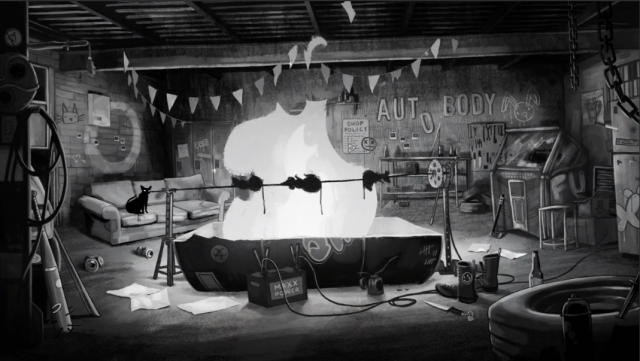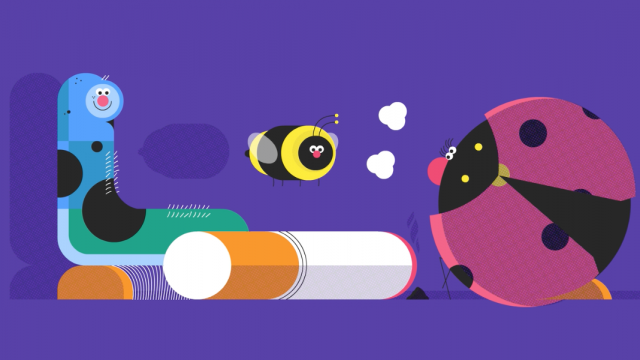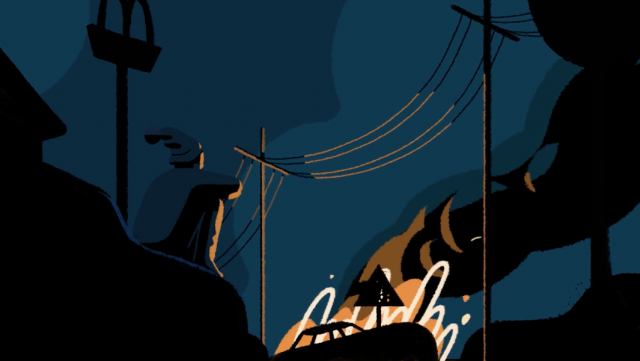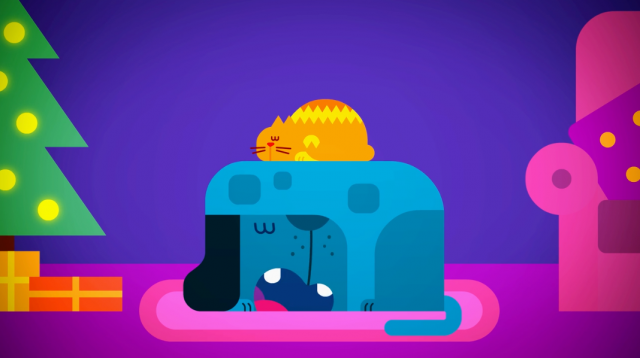 Created and curated by Daniel Savage
Site designed and developed by Wondersauce
Lead Designer: Robbie Junge
Music: Friendship Park
Copywriter Liz Marks
Contributors:
Daniel Savage
Julian Glander
Marcin Zeglinski
Patrick Clarke
James Wignall
Ariel Costa (blinkmybrain)
Joshua Catalano
Adam Grabowski
Eran Hilleli
Yussef Cole
Patrick Macomber
Patrick Finn
Miguel Jiron
Sam Ballardini
Ross Phillips
Jorge R. Canedo Estrada
Andrew Herzog
Pedro Sanches
Ryan Gillis
Ryan Cox
Markus Magnusson
Angie Son
Shawn Kim
Matt Delbridge
Seth Hulewat
Slanted Studios
Michelle Higa Fox
Ana Kim
Jennifer Vance
Yuki Yamada
Stan Cameron
Nata Metlukh
Jarratt Moody
Chris Kelly
Kavan Magsoodi
Colin Trenter
Thiago Masci
Kirk Kelley
Alan Cook
Suzanne Twining
Lourri Hammack
Rebecca Bowen
John Nolan
Cam Williams
Katie Mello
Margaret Meyer
Jess Bronk
Rob Melchior
Clay Connally
Jake Hauswirth
Rob Melchior
Erica Johnson
Allan Steele
Chris Immroth
Josh Tonneson
Nikie Monteleone
Matt Reslier
John Lally
Walter Behrnes
Jose Diaz
John Corbett
Alex Webster
Seth Eckert
HouseSpecial
Peter Clark
Po-Chen Chia
Daniel Oeffinger
Erica Gorochow
Jeremy Abel
Evan Anthony
Justin Lawes
Drew Tyndell
Chris Lohouse
Salih Abdul-Karim
Bran Dougherty-Johnson
austin robert
Ben Hill
Keetra Dean Dixon
Mercy Lomelin
Josh Parker
Parallel Teeth
James Curran
Ian Sigmon
Marcus Bakke
Nick Forshee
Conrad McLeod
Skip Hursh
Alicia Reece
Emory Allen
Robin Davey
Justin Cassano
Jay Quercia
Oddfellows
Cole Clark
Pierce Gibson
Jen Lu
Tim Nolan
Christina Lu
Brian Gossett
Black Math
Ege Soyuer
Nick Petley
Wesley Ebelhar
Jerry Liu
Impactist