36 Days of Type by Albert Oriol and 36 Friends
Spanish motion man Albert Oriol animates the work of 36 designers and illustrators (each rendering a letter or number) to create this joyful and vibrant contribution to the sixth edition of the 36 Days of Type project.
Albert Oriol: "The goal was simple: carry out a worldwide collaboration with 36 artists. Everyone who responded was really welcoming and open to the idea of seeing their work animated.
"I also wanted to challenge myself to try out different animation styles that I don't usually get a chance to work on. Furthermore, I wanted the alphabet to be packed with as many animation techniques as possible: traditional, 3D, character, 2D, etc.
"Finally, I would like to give a huge thanks to all of the artists that let me animate their work. Thank you for making this project possible!"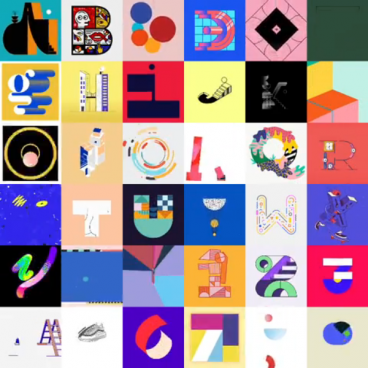 Director/animator: Albert Oriol
Designers/illustrators:
A — Bilos Mantho
B — Eric Cyz
C — Pol Solà
D — Alan Cheetham
E — Artur Tenczyński
F — Almir Nago
G — Valeriya Tsimbalenko
H — Malou De Jonghe
I — Adam Lewis
J — Dawid Nerwus
K — Narayudha A. Nahari
L — Ryan Robinson
M — Gabrielle Hola
N — Pablo Navas
O — Steven Schweickert
P — Magda Brankiewicz
Q — Stephanie Haslberger
R — Justyna Stasik
S — Francisco Frutuoso
T — Marine de la Roche Saint André
U — Mikhail Polivanov
V — Juliana Arboleda
W — Meeta Panesar
X — Erick Ortega
Y — Jason Naylor
Z — Rachel Topf
0 — Martin Naumann
1 — Kristiina Almy
2 — David D. Navarro
3 — Xero Fernández
4 — Mel Tan
5 — Ali Saai
6 — Alessandro Strickner
7 — Thomas Armagni
8 — Miguel Avilés
9 — César Doreste