"Closed Visit" by Jade Evans
If you've experienced any side of the single-parent equation (as a child or parent), this quiet short film from London animator/illustrator Jade Evans will certainly resonate and possibly spring a tear or two.
Jade Evans: "Paul hasn't seen his son in five months since the divorce, the only form of contact he is allowed is through a weekly video call. 'Closed Visit' is a modern-day story of technology acting as both a coping mechanism and a source of pain.
"Using the real messages of single fathers on internet forums and my own personal experience of being a single-parent child, this animation explores isolation, separation, and loss."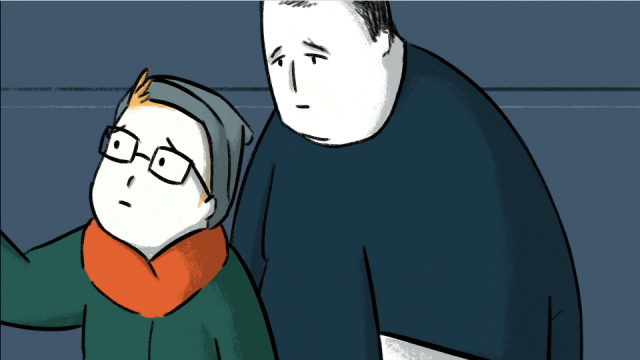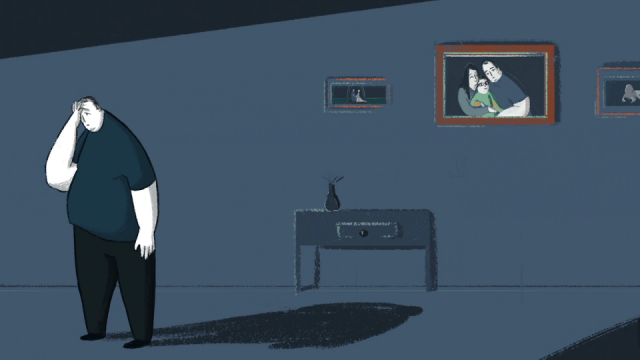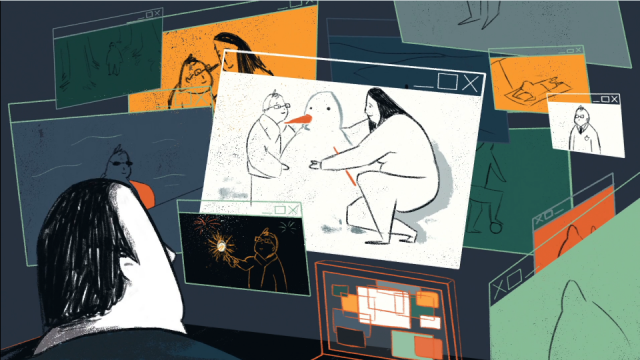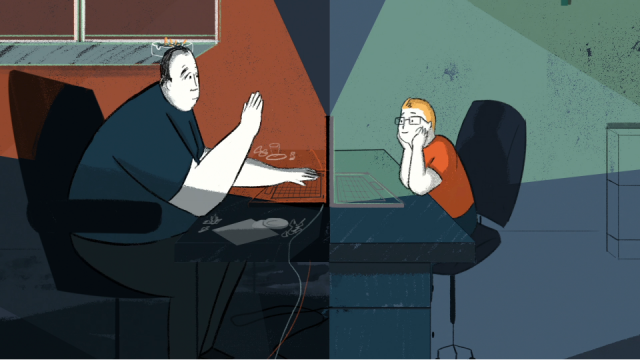 Director/animator/designer: Jade Evans
Additional animation: Katy Wang
Additional coloring: Megan Wright
Starring: Tom Hillenbrand and Jonas Morland