Dougal Wilson and MPC Launch Buttery Adventure
Sometimes all the elements of a production work so well together it just makes you wanna watch again. In the case of "Cooks Range" for Lurpak butter products thru W+K London, those elements include: Blink director Dougal Wilson, DoP Stephen King Roach, editor: Joe Guest @ Final Cut, the VFX/post team at MPC, sound designer Aaron Reynolds @ Wave Studios, and a hot young composer named Richard Strauss.
The campaign also includes delicious print assets like the one below featuring photography by Blink Art film-maker and photographer Ryan Hopkinson.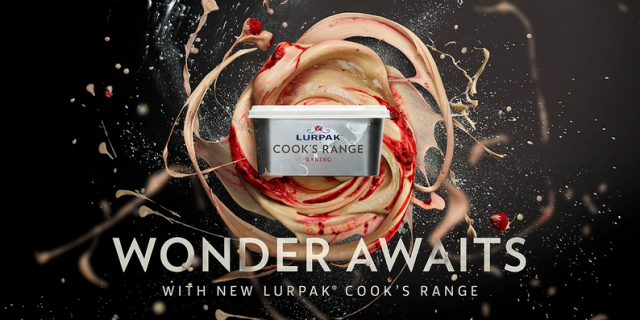 Agency: Wieden+Kennedy, London, UK
Production Company: Blink Productions
Director: Dougal Wilson
Executive Producer: Ewen Brown
Director of Photography: Stephen King Roach
Set Design: Lightning + Kinglyface
VFX Company: The Moving Picture Company
VFX Supervisor: Tom Harding
Flame Artist: Tom Harding
VFX Producer: Marianna Bruynseels
Shoot Supervisor: Bill McNamara
Grade: Jean-Clément Soret
Editorial Company: Final Cut
Editor: Joe Guest
Music+Sound Company: Wave Studios
Composer: Richard Strauss
Sound Designer: Aaron Reynolds