Kevin the Carrot Meets Ebanana Scrooge in Psyop's Aldi Holiday Spot
This year's holiday spot for UK supermarket chain Aldi finds Psyop back in the director's chair with a Dickensian tale of Kevin the Carrot and Ebanana Scrooge "on a journey to find turkey, pudding, and the true meaning of Christmas."
The 2021 spot introduces the character Marcus Radishford, voiced by the Manchester United star Marcus Rashford, and is part of a campaign that will donate 1.8 million meals to needy UK families over the holidays.
Rashford grew up in less than stellar circumstances in Manchester and has launched a campaign over the past 18 months to increase support for vulnerable children.
Marcus Rashford: "As a family, we relied on the local food bank to get our Christmas dinner. To this day, I remember queuing outside that building with mum; mum feeling embarrassed that she might be recognized. It is with that in mind that I'm delighted to lend my support to the Aldi campaign.
"For many children in situations like mine growing up, there is very little expectation around this time of year; add the impact of the pandemic and the very least they deserve is a Christmas dinner."
Watch Psyop's previous Aldi Holiday spot here.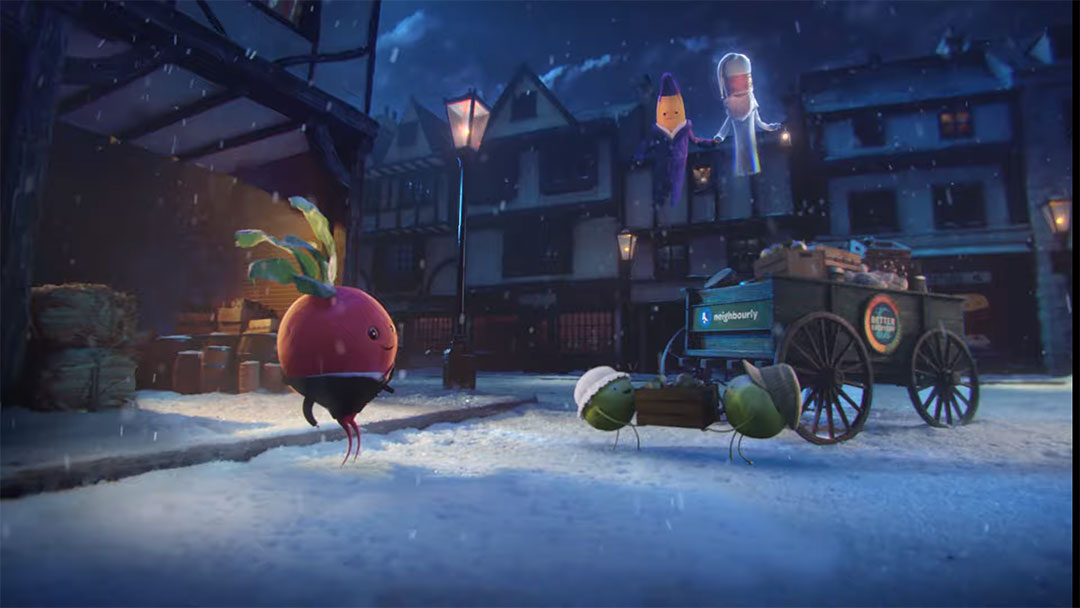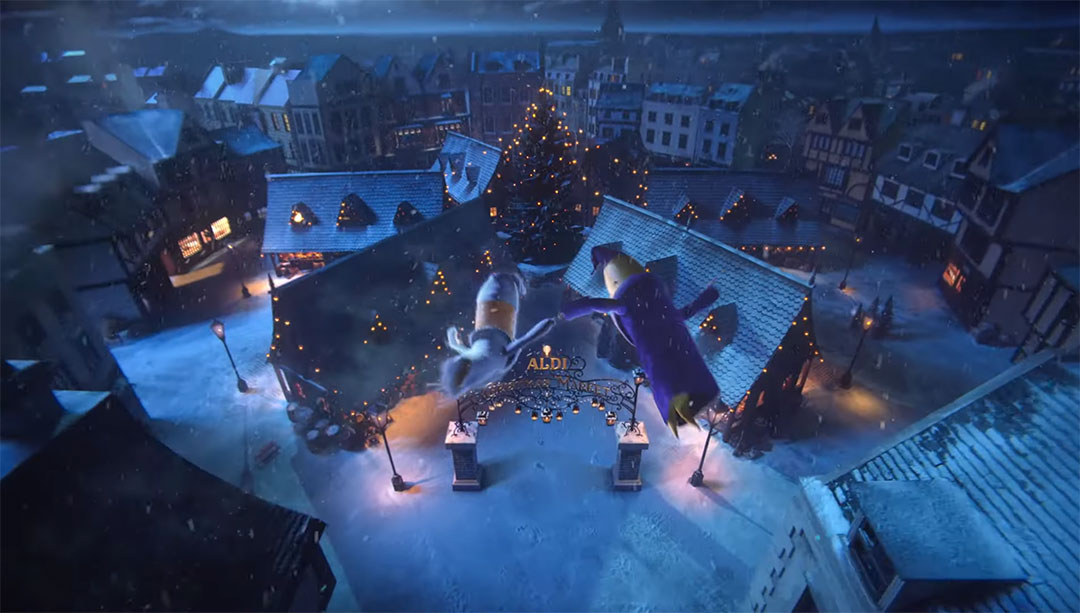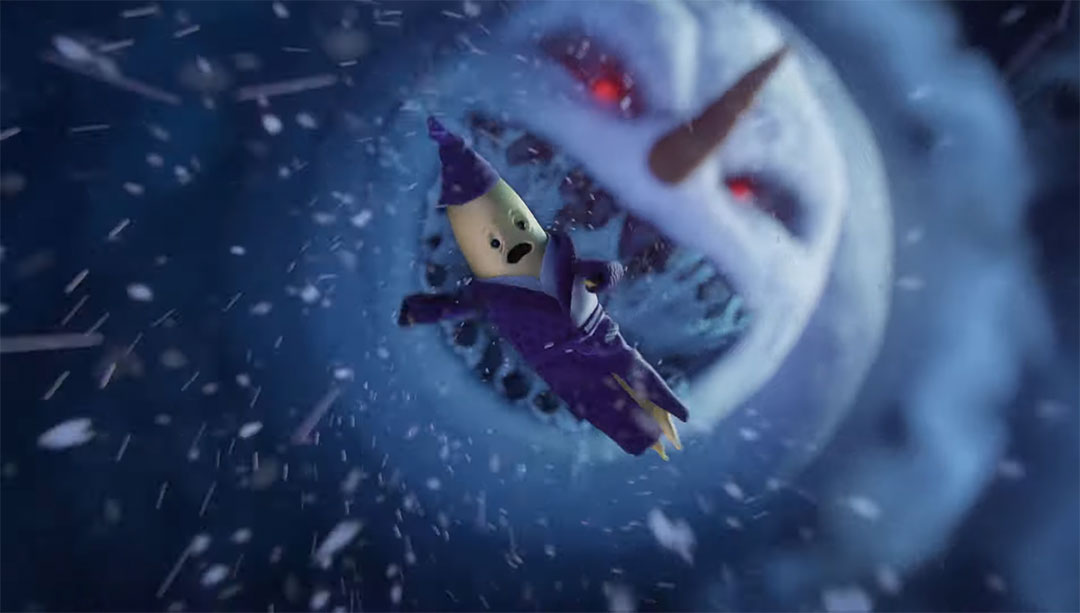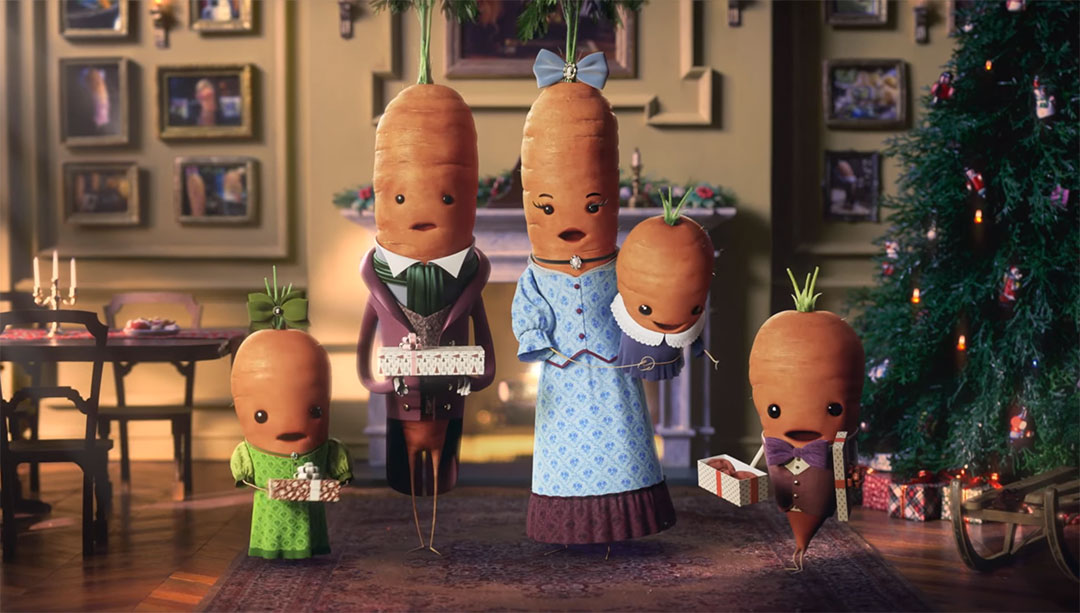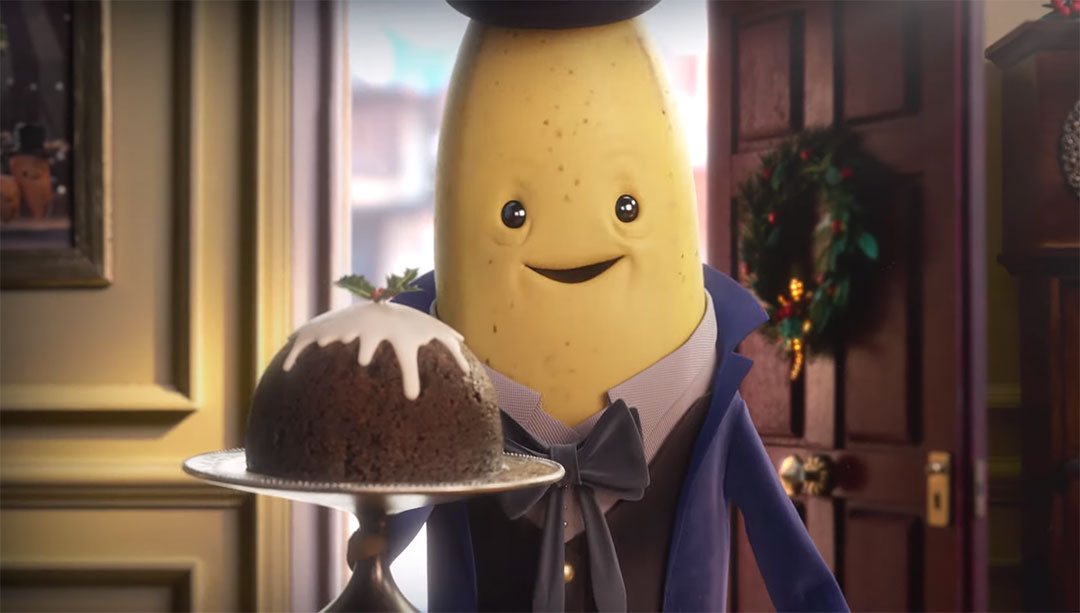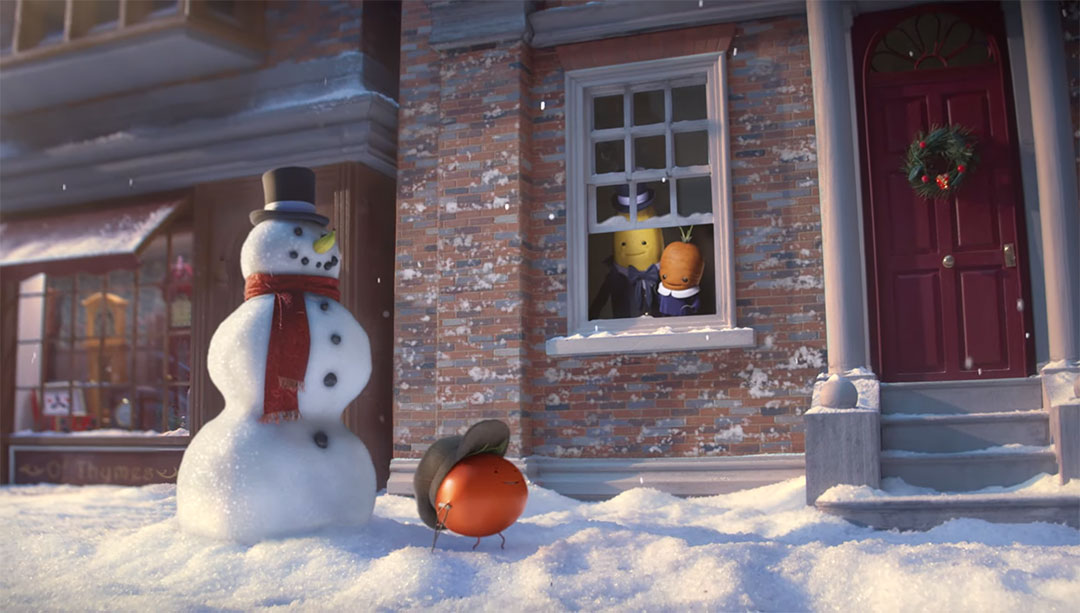 Client: Aldi UK
Agency: McCann UK
Chief Creative Officer: Dave Price
Creative Lead: Andy Fenton, Clive Davis
Head of TV: Lucy Moore
Production: Riff Raff
Executive Producer: Tracey Cooper
Producer: Paz Parasmand
Production Manager: Charlotte Jones
Director of Photography: Matt Fox
1st Ad: Sean Cotter
VFX Shoot Supervisor: Chris Mortimer
Production Designer: Ken White
Gaffer: Paul Allen
Food Stylist: Fergal Connolly
Models: Matte & Miniatures
Production: Psyop
Director: Todd Mueller, Kylie Matulick, Kyle Cassidy
Chief Executive Producer: Justin Booth-Clibborn
Executive Producer – Live Action: Noah Goldsmith
Executive Producer: Joe Maggiore
Executive Producer Live Action: Noah Goldsmith
Head of Production Live Action: Andrea Panda
Global Head of Production: Christine Schneider
Head of Production: Jamie Pastor
Associate Producers: Codey Lombardi, Yone Hauseman, Jill Sachs
Head of VFX: Christian Bach
CG Supervisor: Pakorn Bupphavesa
2D Supervisor: Evan Schoonmaker
Animation Lead: Ryan Moran
Rigging/Tech Anim Lead: Zed Bennett
3D Modeler: Dave Soto, Krista Albert, Mia Pray, Thao Dan Nguyen Phan
LookDev: Ellie Stalie
LookDev/Lighting: Anne Yang, Ieva Callender
Lighter: Chris Santoianni, Allan Alonzo
Animator: – Matthew Williamson, Michael Sime, Adam Singer, oshua Delaney
Rigger/Tech Anim: Fred Qiao, John Bloch
FX Artist: Steve Hallquist, Michael Huang, James Williams
Compositor: Lane Jolly, Carl Mok, Andrew Malvasio, Jason Forster
Matte Painter: Tim Matney
Colorist: Kim Stevenson
Storyboard Artist: Max Forward
Boardomatic Editor: Loren Christiansen
3D Previs Artist: Doug Rappin
Designer: Therese Larsson, Stephanie Stromenger
Concept Artist: Jose Vega, Peng Lu
Digital Media Group: Chad Stracensky, Alex Wysota
Tracking: Studio 8FX
Rotoscope: CG Labs
Edit: Marshall Street Editors
Editor: John Mayes
Audio: Wave
Engineer: Parv Thind