Smart Energy GB "Join the Energy Revolution" by Rocky Morton and The Mill
The latest non-stop CG flight directly over the uncanny valley lands with conviction in a British bathtub with Albert Einstein carefully crafted by the VFX crew at The Mill in concert with veteran MJZ director Rocky Morton.
The Mill: "We were tasked with re-creating a digital version of Einstein using performance capture and CGI. A team of visual effects artists developed bespoke software and creative pipelines to ensure the photo-real digital avatar of Einstein was as high fidelity and realistic as possible.
"Using cutting edge 4D volumetric capture technology to record the performance of an actor, subtle facial performances and intricate details were then recreated in CGI, before the team meticulously groomed each hair, wrinkle, and eye detail on the CGI model."
Watch the behind-the-scenes video: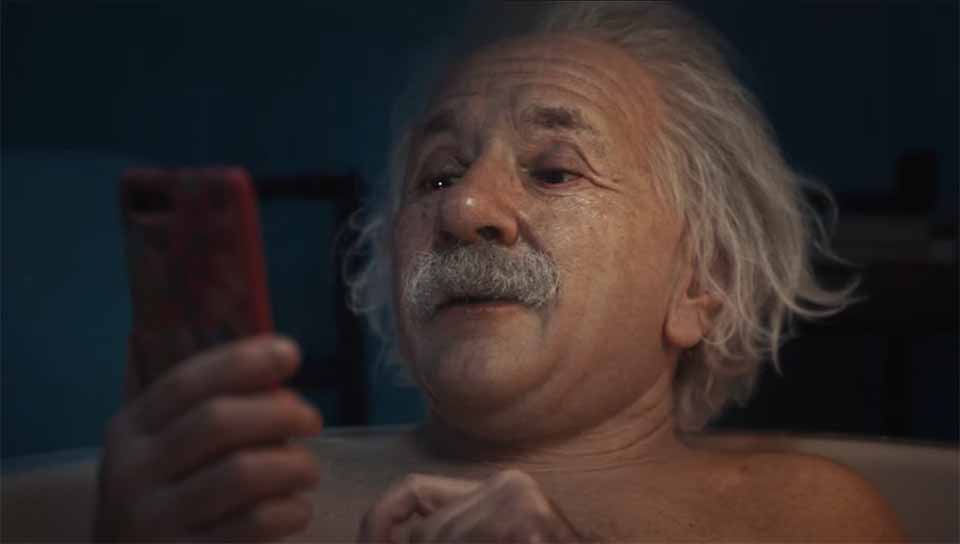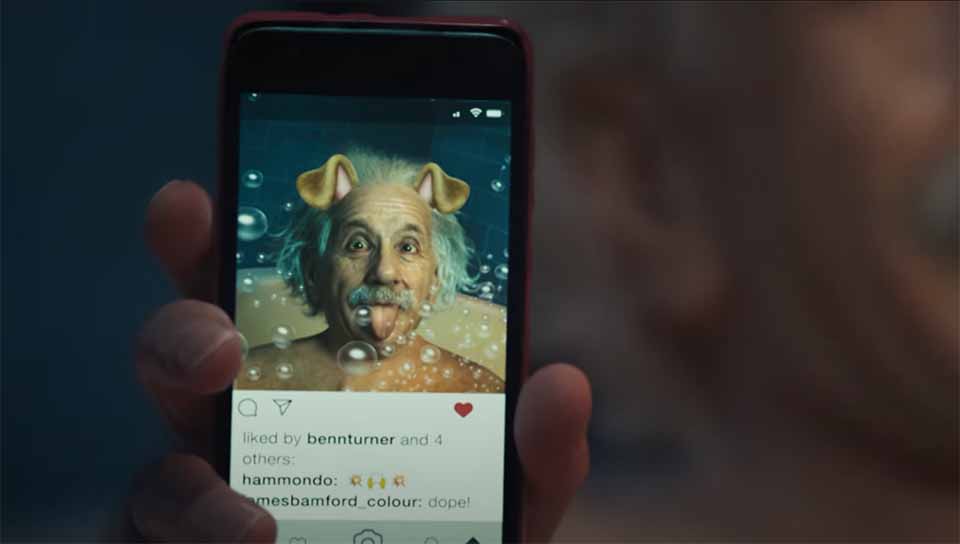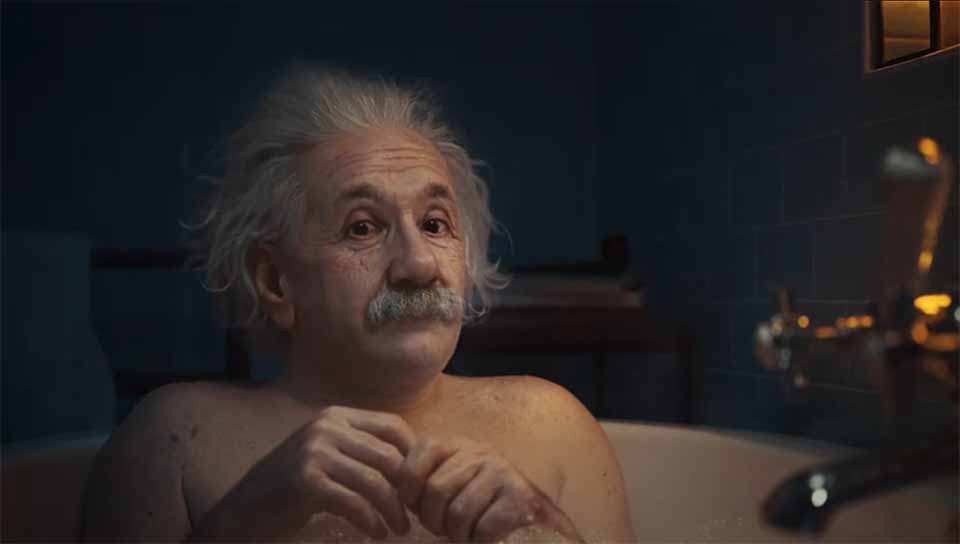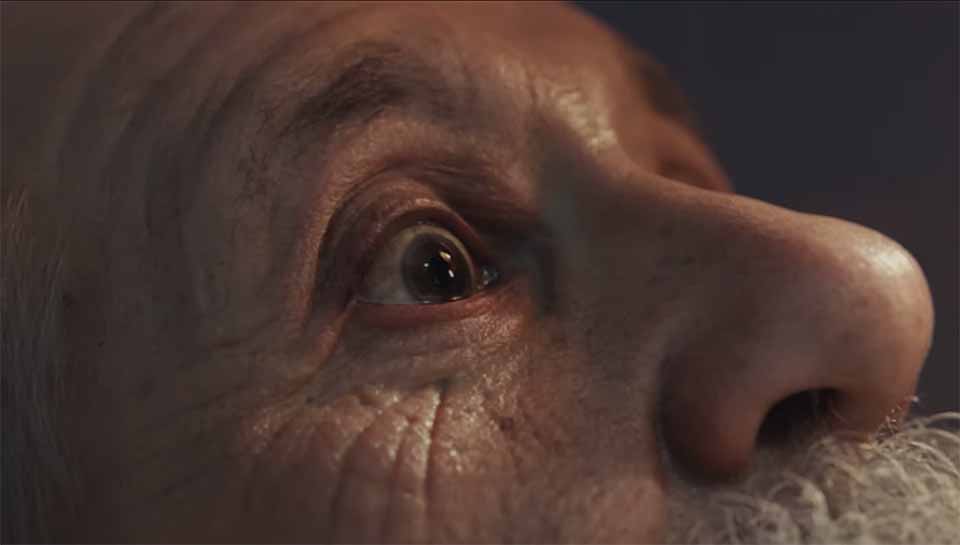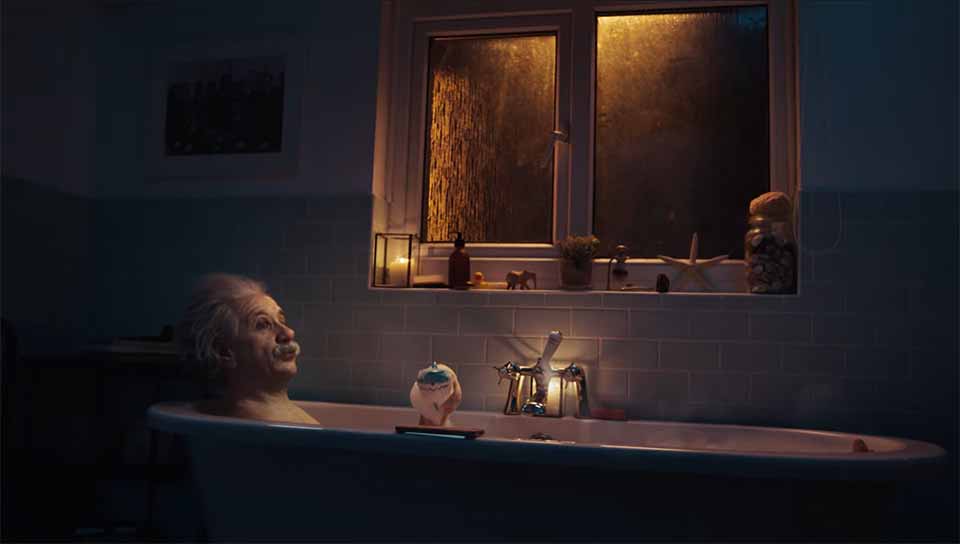 Client: Smart Energy GB
Agency: AMV BBDO, Gravity Road, PHD
Production: MJZ
Director: Rocky Morton, Henry Littlechild, Alex Hammond
Producer: Sara Nouman, Eliott Tag
VFX: The Mill
Creative Director: Alex Hammond
VFX Supervisor: Alex Hammond
Executive Producer: Chris Allen
Producer: Sean Francis
Shoot Supervisor: Alex Hammond
2D Lead Artist: Ben Turner
3D Lead Artist: Alex Hammond
2D Artist: Matthew McDougal
3D Artist: Harsh Borah, Clare Williams, Andreas Graichen, Maria Carriedo, Sefki Ibrahim, Joao Pires, Dan Yargici
Matte Painter: Ross Urien
Designer: Freya Barnsley
Production Coordinator: Gabriela Goncalves
Color: The Mill
Colorist: James Bamford
Audio: 750mph, Wave