Adidas "Originals ZX" Spot by Builders Club
The all-London team of Builders Club and post house Okay Studio rework the animation/edit pipeline to pull off this ambitious lockdown mix of CG and hand animation for Adidas Originals ZX thru Hong Kong agency Hypebeast.
Lauren Egen, creative/producer at Builders Club: "Initially, we wanted to do a live shoot, but due to limited time and the global pandemic, we had to adapt our approach and created the digital 3D versions [of Chinese star Jackson Yee and South Korean musicians So!YoON! and DPR Live] from scratch.
"Following the initial scan, we had multiple layers to tackle; we refined the scans, rigged and animated their bodies, built and animated their hair. We worked on modeling and simulating the outfits and the finishing touches such as the jewelry and perfecting the lighting, as we implemented all the characters and elements into the scene.
"Working closely with Okay Studio from the get-go created a new workflow whereby the edit and 3D development were driven simultaneously.
"This meant the edit helped push some of our 3D developments, as the back and forth dialogue with Nikolaj aided seeing how we could add greater detail and excitement to the narrative by thinking of interesting cuts and complementary angles/cameras for the film.
Nikolaj Belzer, co-founder/senior editor at Okay Studio: "Being involved early meant that I could work on the narrative whilst the shots were still being created, giving greater flexibility for shaping the edit, making it a truly collaborative process.
"This workflow helped tremendously when we went into grade and online, as I could chat with our colorists and online artists early and discuss challenges on that end. This also provided greater flexibility when going into post as we had to deal with a great number of films and cut downs."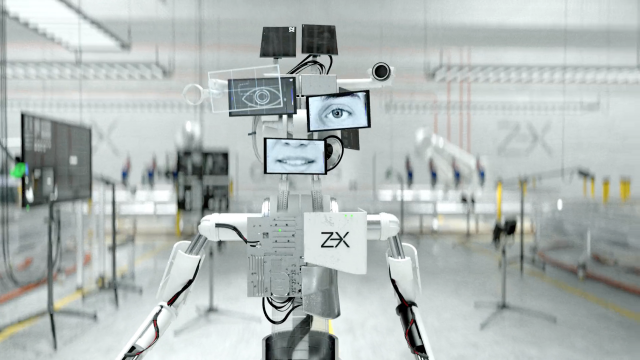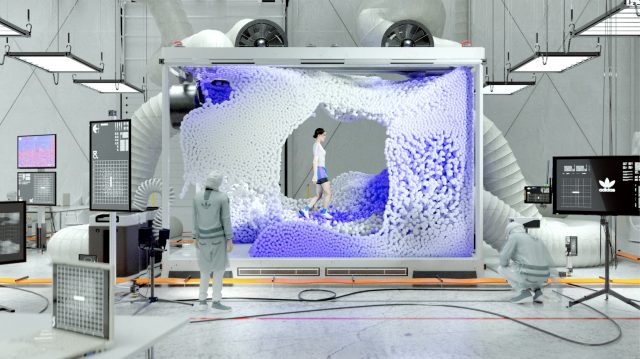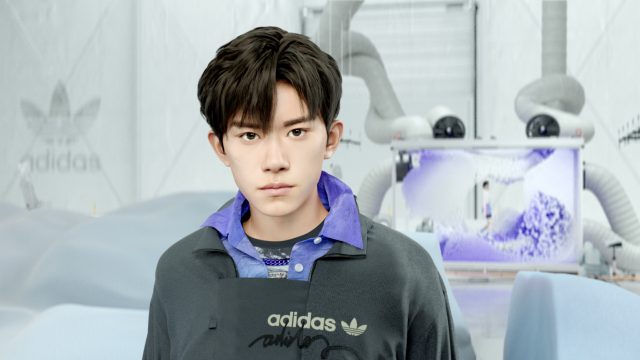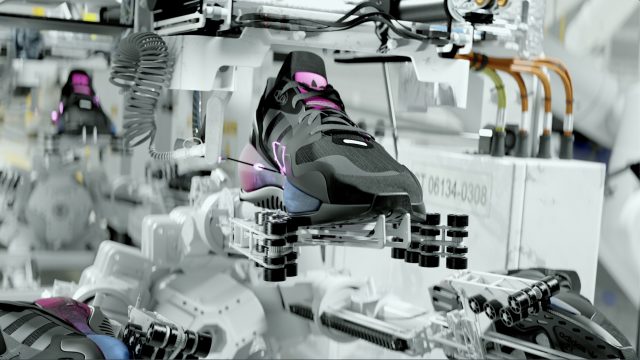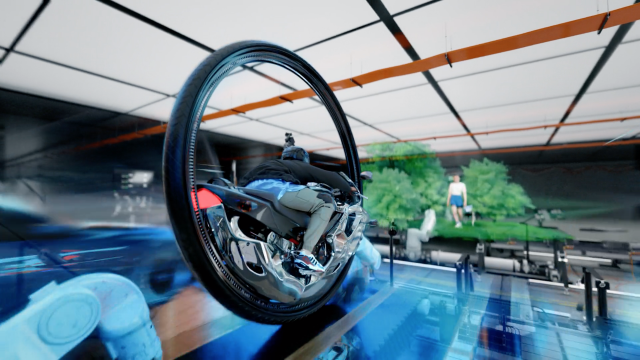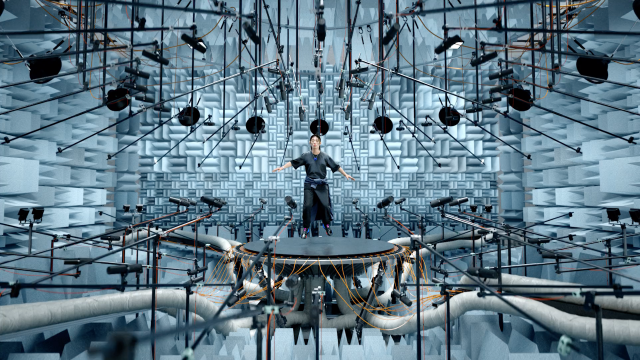 Client: Adidas Originals China
Agency: Hypebeast
Production: Builders Club
Director: Builders Club
Production Design: Ciaran Beale
Post: Okay Studio
Edit: Nikola Belzer
Grade: Kenny Gibb
Sound Design: Chris Banks
Music: Eagle Blakk via Youth Mode
https://www.builders-club.com/