Falter's Quest for Bubble-Free Media
Vienna animation/design studio LWZ teams with 3D house Polymatronic and agency Jung von Matt to interpret the problem of our individual media bubbles in this playful cinema spot for Falter, an Austrian investigative newspaper.
Markus Wagner at LMZ: "Falter provides meticulously researched articles and offers deep insights, revealing big scandals year after year. Falter defines itself as investigative, uncomfortable, and bubble-free.
"Being somewhat critical about the development of online media consumption and newsfeeds defined by algorithms the 'Filterbubble' became the topic for their latest campaign.
"The main creative challenge was to transfer the complexity of the topic 'filterbubble' into an appealing, smart story. We wanted to show characters which are trapped in their own little bubbles, caught in their monotonous routines.
"Without being to cliché we were looking for a smart way to illustrate those diverse bubble worlds, which the viewer can relate to. Finally, the characters themselves represent the bubble they are trapped in.
"On the technical side, this was also the tricky part. The bubbles should be stylized but still have a similar physical quality and look of actual soap bubbles. We wanted to show how bubbles merge, separate or isolate and how they burst."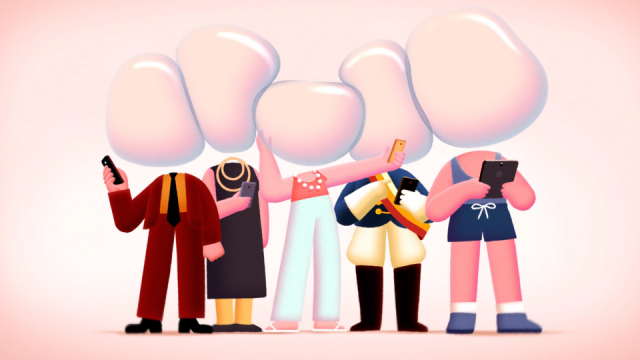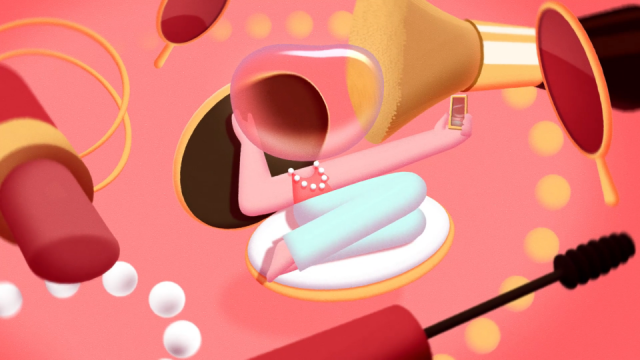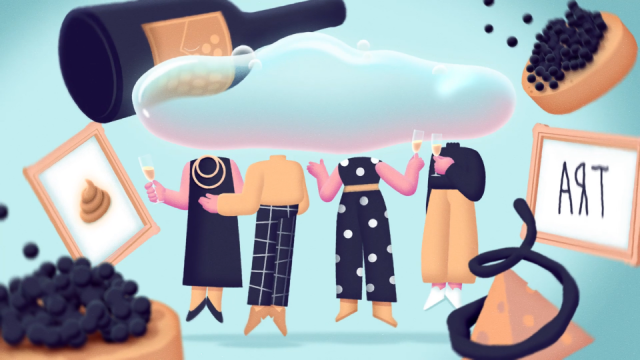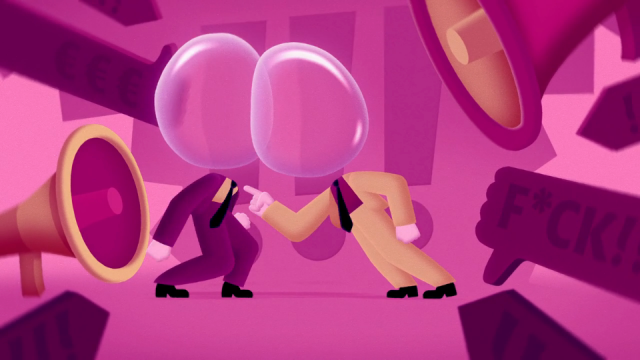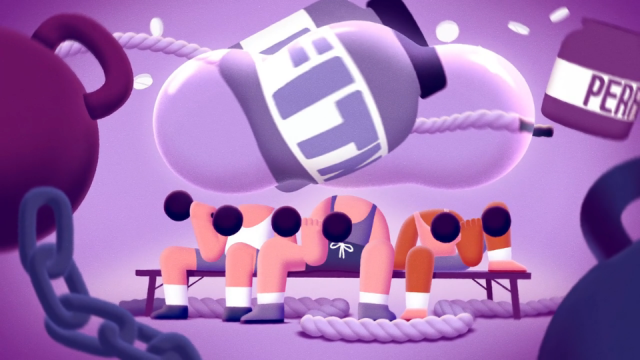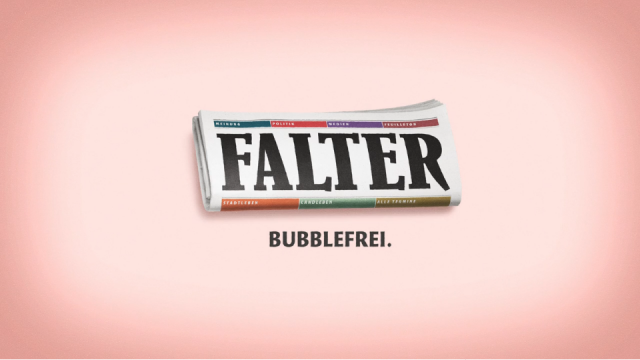 Client: Falter
Agency: Jung von Matt
Director/designer: LWZ
Illustrator: LWZ
Animator: LWZ
3D animation: Polymatronic
Music/sound design: Gabriel Schönangerer gabs.at