Iron Maiden "The Writing On The Wall" Music Video by Nicos Livesey
Blinkink director Nicos Livesey, whose range of animation techniques stretches from embroidery to Plasticine, pours his passion as a lifelong Iron Maiden fan into this six-minute epic for the band's latest single.
Blinkink: "When Warner's video commissioner Sam Seager asked if Nicos was available for the project, Blinkink's Head of Music Videos, Josef Byrne, simply sent a photo of Nicos wearing an Iron Maiden t-shirt.
"The project had an unorthodox beginning; veteran Pixar artist Mark Andrews (Brave, Legend of Mor'du) was working alongside ex-Pixar animator Andrew Gordon on potential ways they could work with Iron Maiden, when talk of an animated music video arose.
"Lead singer Bruce Dickinson was heavily involved in the project from the get-go, supplying a one-page synopsis for Mark, who then worked on storyboards which served as a basis for Nicos to bring the production to life.
"Nicos seized the opportunity. This extended to the use of painted backgrounds, using over 70 different images for the interior shots alone.
"The first look at the latest iteration of perennial Maiden icon, Eddie was created in CG to evoke the hand-painted effect present on many Iron Maiden album covers. All of this combined creates a fresh, epic experience that is still distinctly Iron Maiden.
"The project took a total of eight months to complete in lockdown with 60 crew members working across the globe in the UK, France, Spain, Norway, Brazil, Ireland, Italy, Hungary, Romania, Germany, Greece, USA, and Canada."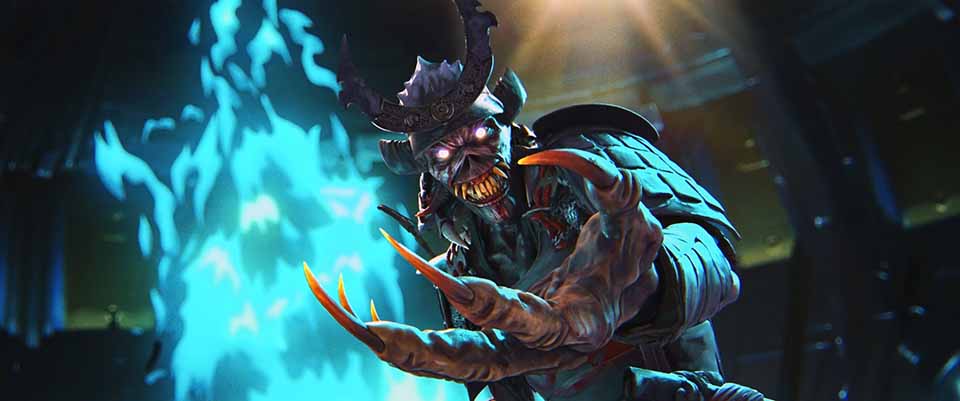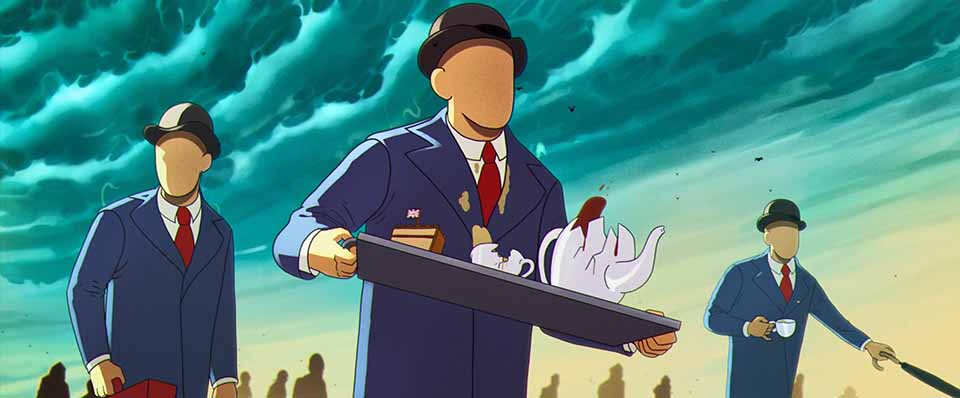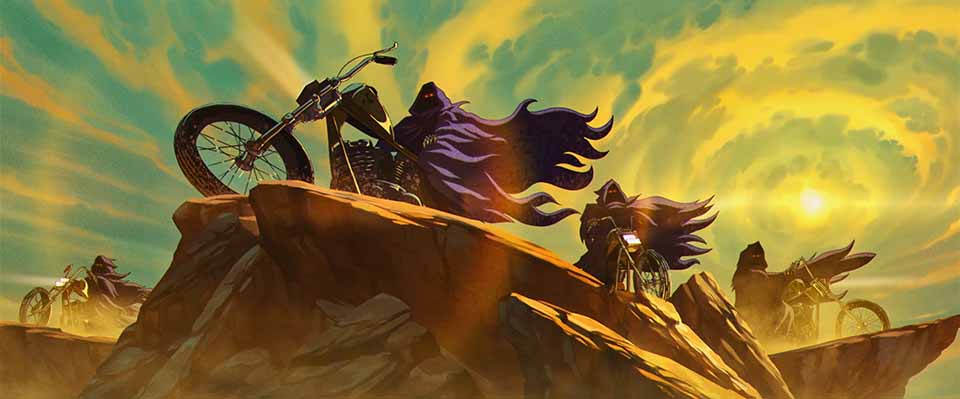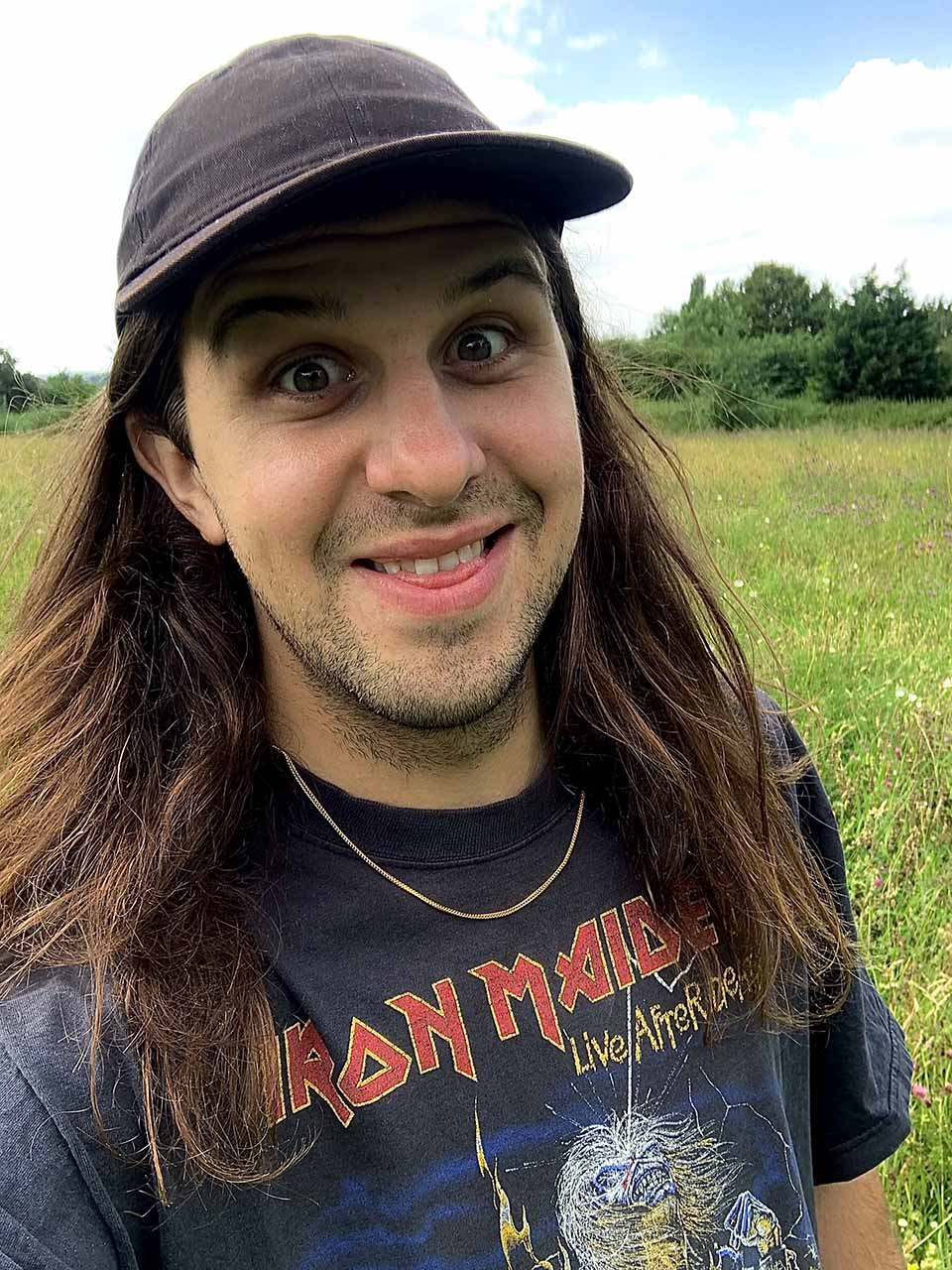 Label: Warner Music Group, Parlophone Records Ltd, BMG & Phantom Music Management Ltd
Video Commissioner: Sam Seager
Artist: Iron Maiden
Story: Bruce Dickinson
Production: Blinkink, Lucky 7
Director: Nicos Livesey
Producer: Alex Halley
Creative Director: Mark Andrews
Executive Producer: Andrew Gordon, Bart Yates
Head of Music Videos/Executive Producer: Josef Byrne
Executive Producers: Bruce Dickinson, Rod Smallwood, Dave Shack, Andy Taylor
Executive Assistant: Helen Curl
Production Manager: Rosanna Morley
Blinkink Creative Director: Elliot Dear
Storyboards: Mark Andrews, Lou Victor Karnas, Kartika Mediani, James O'Shea, Morgan Ritchie
Editor: Sam Sneade
Colour Scripts: Laura Quinn
Character Design: Ryan Quickfall
Character Turnarounds: Dan Lambert
Concept Art: Camille Perrin, Greg Semkow, Sandra Duchiewicz
Background Layouts: Mike Luard, Ryan Quickfall
Background Painters: Tiago Calliari, Camille Perrin, Fabio Perez, Natalia Bacetti, Fabio Alencar
Animators: Ed Roberts, Laura Nailor, Reg Isaac, Ed Smith, Josep Bernaus, Chiara Sgatti, Jac Clinch, Campbell Hartley, Ilan Hatukah
FX Animation: George Johnson, Ed Smith, Chiara Sgatti
Lead Animation Assistant: Denise Dean
Animation Assistants: Gerry Gallego, Angeline Da Silva, Krisi Zhupali, Harry Davidson, Katerina Kremasioti, Patrick Selby, Henriette Bårsden, Saffron Mackie
Lead Colourist: Martin Dray
Colorists: Andrea Friedrich, Lisa O'Sullivan, Saffron Mackie, Henriette Bårsden
CG Lead: Balázs Simon
CG Supervisor: Igor Bóka
Technical Advisor: Gábor Marinov
Lighting/Compositing: Dániel Giltán
Character Modelling/Digital Painting: Bernadett Dian
Texture Painting: Zoltán Korcsok
Surfacing: Örs Bárczy
Rigging & Character FX: Róbert Tóth
Character Animation: Szabi
Additional Animation: Bea Ujj
Character FX: Balázs Bányai
Render Wrangling: Botond Nagy
Digital Painting RnD: Viktória Traub
Lead Compositor: Simone Ghilardotti
Compositors: Alasdair Brotherston, Stephen McNally, Rob Ward
Grade: Duncan Russell
Sound Design: Andrew Vernon @ Sound Lab
Credit Design: Toby Evans