"Sororelle" Stop Motion Short Film by Frederic Even and Louise Mercadier
From the team at Papy3D in Paris: "Three sisters are facing an impending disaster: the imminent flooding by the Sea of the lands where they live. In the midst of such chaos, the sisterly union is shaken up and each of the sisters experiences the imminence of death, in their inner selves.
"Frédéric Even and Louise Mercadier are two self-taught directors: he graduated in general literature and comparative studies at the Sorbonne; she studied social science at Paris I University and sculpture and animation at the beaux-arts ateliers in Paris.
"After their studies, they became interested in animated films in stop-motion. Fascinated by this technique, they decided to make their first self-produced animated short film, Metamorphosis, a loose adaptation of Kafka's short story.
"They then wrote the script for a second stop-motion animated short film: Sororelle. In addition to their personal projects, Frédéric is a high school literature teacher in Seine-Saint-Denis, France, and Louise leads audiovisual initiation workshops for various audiences.
"For example, she led for a year directing workshops in migrant workers' homes in Paris and created an animated film in volume with children hospitalized in three European hospitals. Sororelle is their first professional film."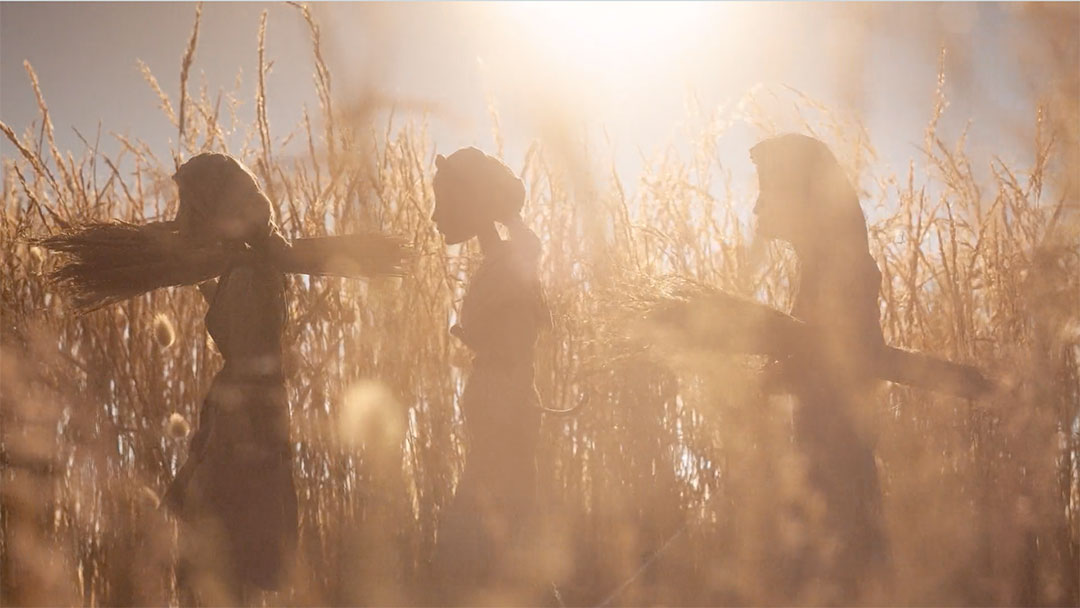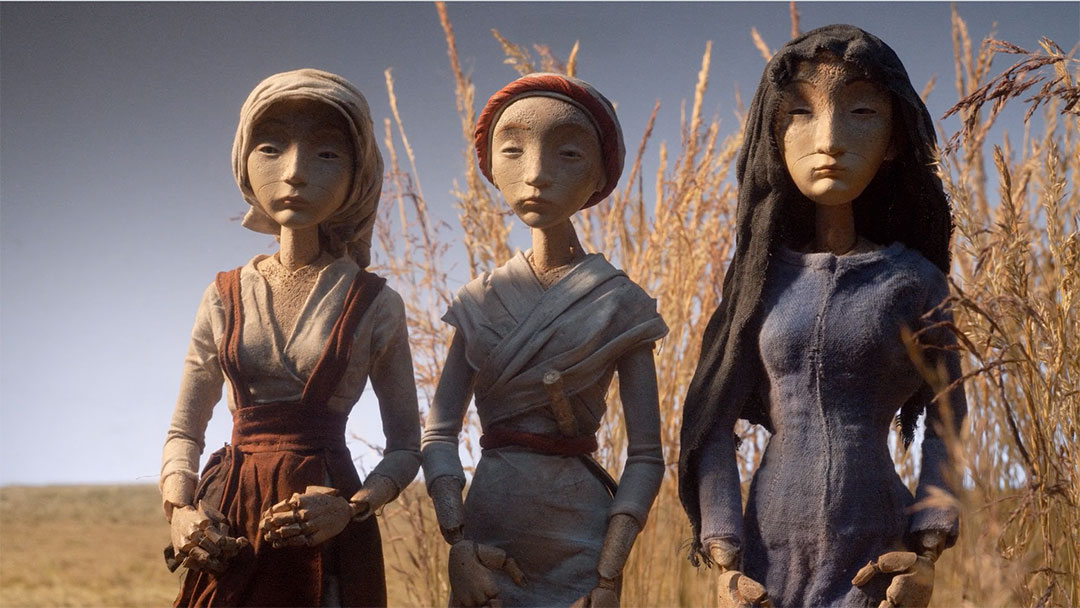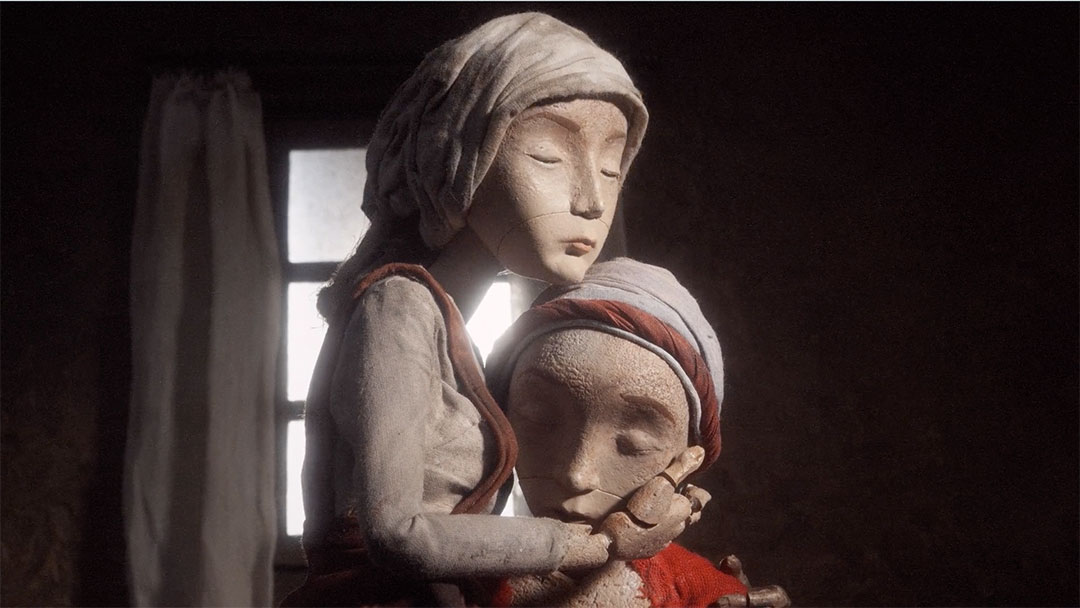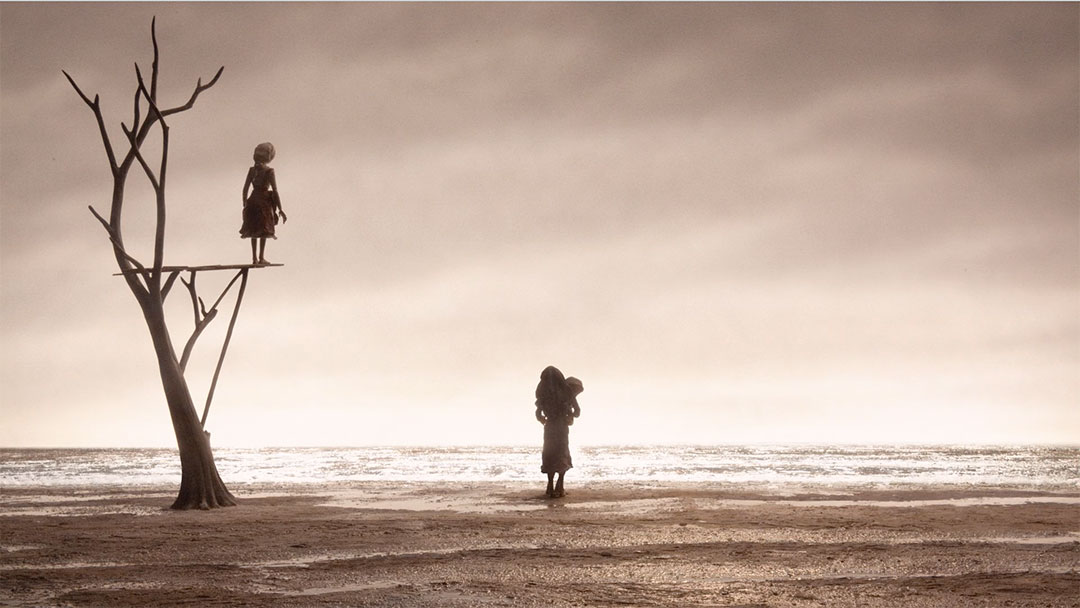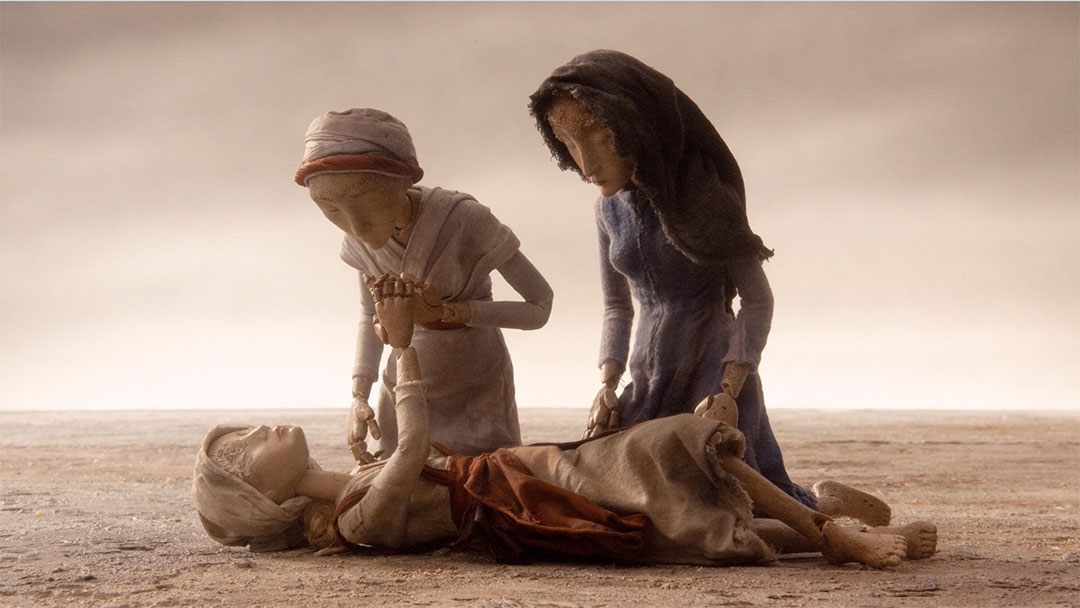 Production: Papy3D
Animation: JPL Films
Producer: Richard Van Den Boom, Jean-François Bigot, Camille Raulo
Director/writer: Frédéric Even, Louise Mercadier
Animator: Gilles Coirier, Souad Wedell, Marion Le Guillou
Art Direction: Frédéric Even, Louise Mercadier
Camera/lighting: Simon Filliot
Editor: Elisa Zurfluh Faggianelli
Puppets : David Roussel, Anna Deschamps, Louise Mercadier, Sarah Van den Boom, David Thomasse, Quentin Lemouland
Sets manager : Jean-Marc Ogier
Sets: Hugues Brière, Fabienne Collet, Maude Gallon, Louise Mercadier
Sets preparation: Hugues Brière
Costumes: Jade Van Den Boom
Sets/puppet interns: Lara Matterlart, Kristina Vorobyeva
Image post-production: Digital Cut
Compositing: Thomas Machart
Colour grading: Marie Gascoin
Music: Vladimir Zurfluh Faggianelli, Priam Desmond
Musicians: Dominique Bonin, Priam Desmond, Paul Void
Sound Design: Pierre Caillet
Foley: Daniel Gries
Foley recording: Yellow Cab
Foley recording artist: Matthieu Langlet
Sound mix: Creative Sound
Sound mixer: Matthieu Langlet
Voices: Raph, Diane Rouxel, Anamaria Vartolomei, Jean-Yves Lissonnet
Translations : Camille Pesquer
Support: the CNC, the Bretagne region, Arte France, Procirep and Angoa