Claritin "The Outsideologist Project" by Daniel DelPurgatorio and ATKPLN
Daniel DelPurgatorio, who recently joined ATKPLN as ECD, leverages fun facts (like bees have five eyes and rabbits eat their own poop) to conjure a backyard full of wonder in this Claritin spot designed to get kids outdoors.
The jovial tune (which may remind you of "Dumb Ways Ways to Die") was composed and sung by Casey Gibson at Mophonics Music & Sound in New York.
ATKPLN: "In celebration of Spring and a return to nature that has been welcomed more than ever, we teamed up with Energy BBDO to create a music video that celebrates the joy of the outdoors, entitled Unboring Starts With U.
"The video, which is part of Claritin's The Outsideologist Project that encourages kids to engage with and explore nature, is led by a laid back outside-loving tree who entices a trio of electronics-obsessed kids off their couch and into their yard."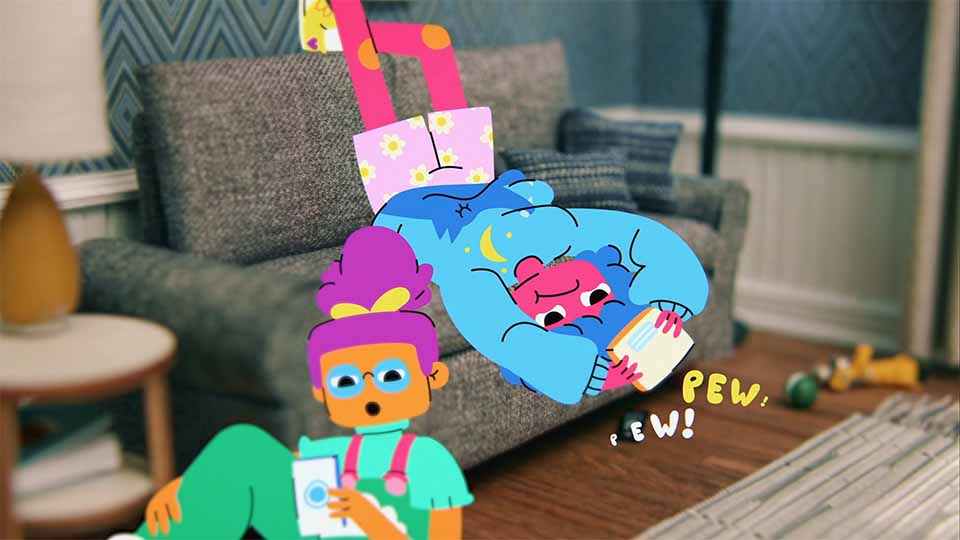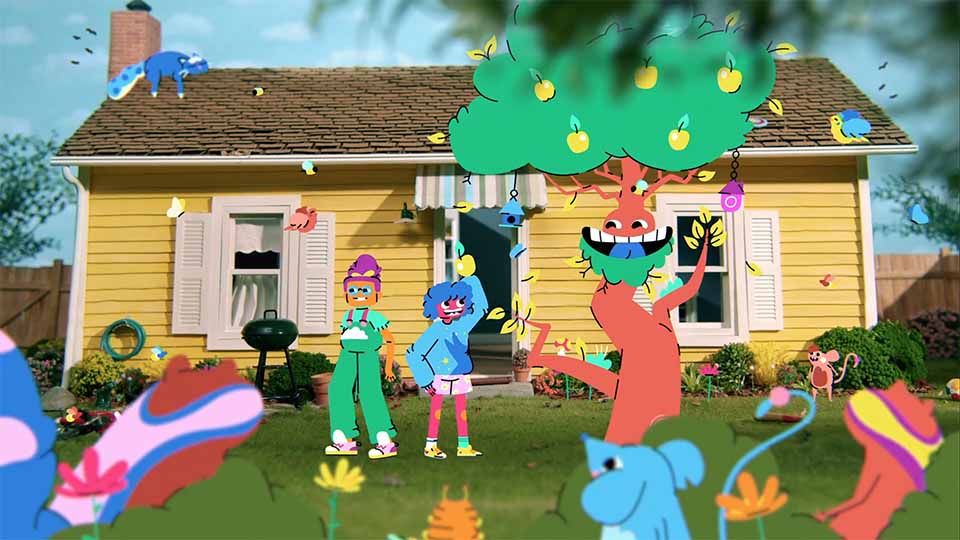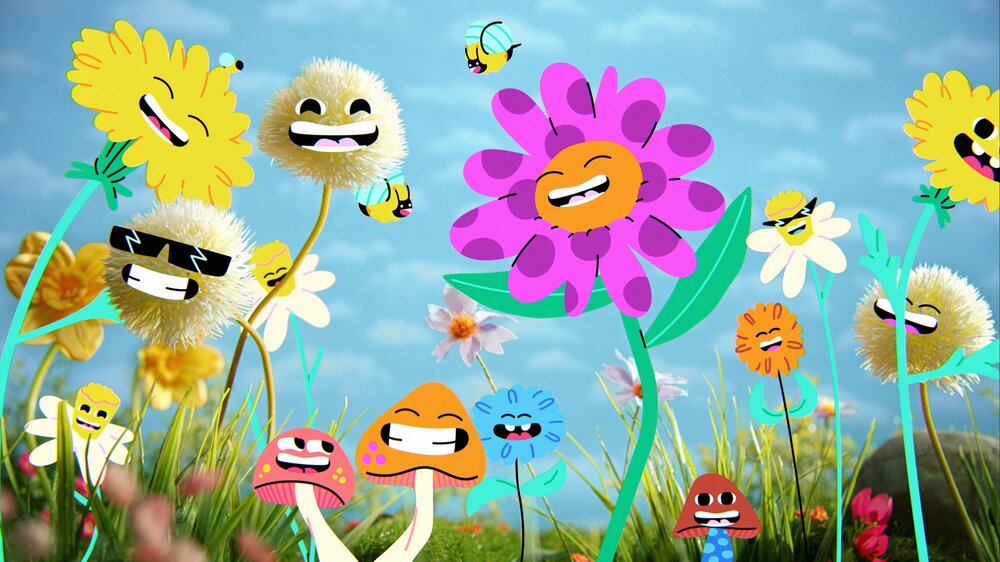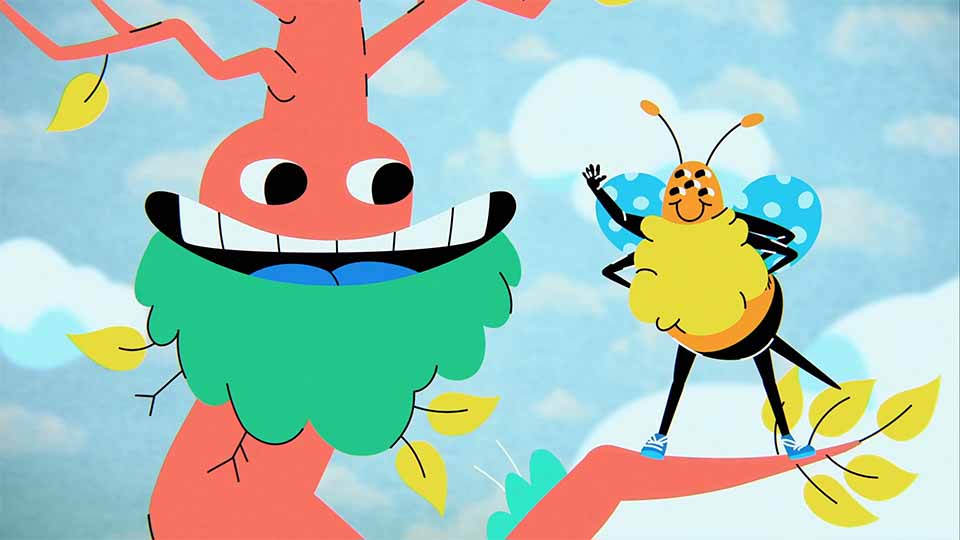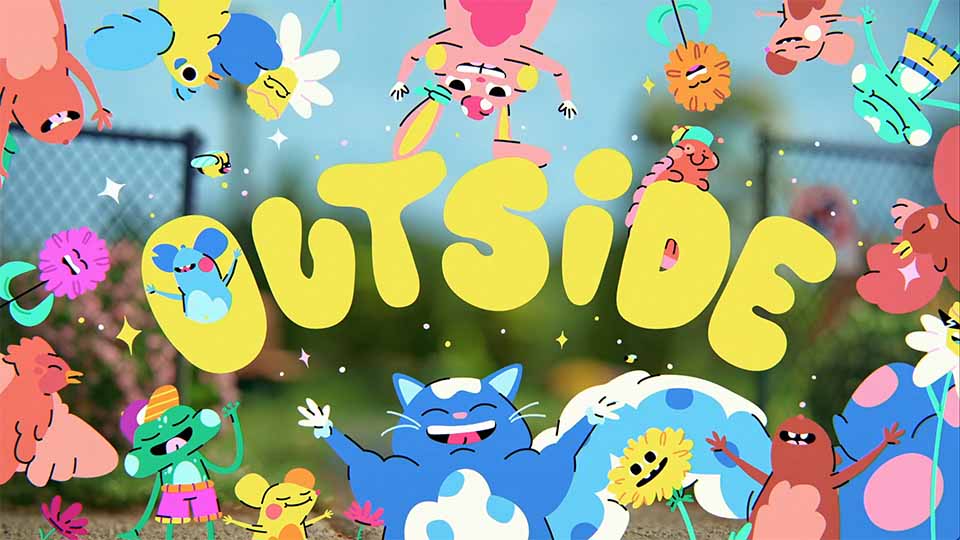 Client: Bayer
Agency: Energy BBDO
Chief Creative Officers: Josh Gross and Pedro Pérez
Executive Creative Director: Susan Treacy
Creative Directors: Gloria Dusenberry, Manuel Torres
Senior Copywriter: Tanvi Tandon
Senior Art Director: Jason Murray
Head of Integrated Production: John Pratt
Executive Producer: Vanessa Luhr
Producer: Chris Totzke
Production: ATK PLN
Director/ECD: Daniel DelPurgatorio
Production Designer: Angela Finney
Prop Master: Josh Zeuske
Production Assistant Art Dept.: Dylan Castle
Director of Photography: O' Connor Hartnett
1st AC: Drew Beeson
Gaffer: Ryan Zeller
Production Assistant: Nick Rubin
Editor: Chris Collins
Editor: Richard Reininger
Storyboard Artist and Character Design: Bill Halliar Character Design: Joi Fulton, Benjamin Girdwood, Dustin d'Arnault
Animation Director: Sofie Edvardsson
Animation Supervisor: Jakob Nyström
Producer: Simon Österhof
Art Director: Salla Lehmus
Illustration: Karolin Gu, Line Hagsand, David Karlström, Salla Lehmus
Animation: Jonathan Dahl, Daniel Elv-Forsén, Karolin Gu, Line Hagsand, Carl Johan Hasselrot, Viktor Khan, Jakob Nyström.
Colorist: Jeffery Altman
Online & Finish: Mike Roy
Sound Design & Mix: Frank Pittenger
Sr. Producer: Kent Zambrana
Producer: Kacie Bangle
EP: Marvin Robinson
Managing Director: David Bates
Music: Mophonics
Creative Directors: Stephan Altman, Casey Gibson
Composer: Casey Gibson
Executive Producer: Colette Huemer