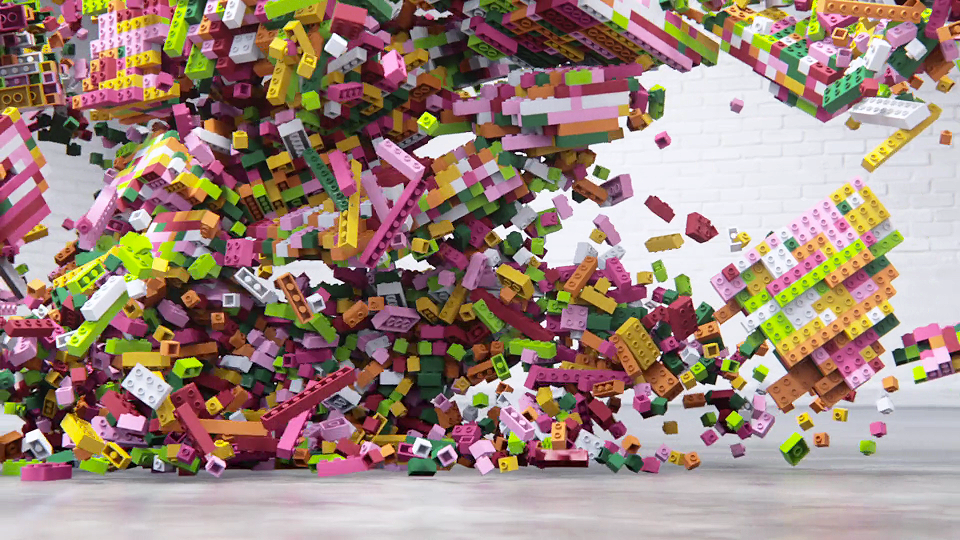 The 2017 AICP Chicago Show opened with this colorful sponsor reel assembled by the Mill+ crew from a bajillion toy blocks in collaboration with Story and Comma Music. [Read more]
The annual AICP ad orgy in NY is a classy, multi-day affair inducting exceptional TV spots and other branded motion work into MOMA's permanent collection.
The 2014 Next Awards Show open (above) created by Trollbäck + Company and the AICP Sponsor Reel (below) by Venice VFX studio The Mission both reflect the upscale and creative nature of the audience while taking very divergent approaches to tone and technique:
T+Co's open included seven screens, generative coding, live-action and traditional 2D/3D animation complemented by five LED cubes and an LED curtain surrounding the main projection screen. The mission on the other hand takes a straight up CG approach, crafting a surreal, elegant and minimalist piece from Maya, Mudbox, Zbrush, Flame, Adobe CC and V-Ray.