Stash 115 Drops 2.5 Hours of Inspiration Overload
With a running time of almost 2.5 hours, Stash 115 is guaranteed to overload your inspiration receptors with brilliant design, animation, VFX, and behind-the-scenes features plus exclusive interviews with the talent behind the brilliance.
Commercials, broadcast and title design, music videos, brand films, game cinematics and short films: they're all here in the Stash Permanent Collection.
Stay inspired with the planet's largest online video design library, an indispensable creative resource used by creative professionals and students in over 50 countries.
Enjoy Stash FREE for 30 days and discover the stories behind the work.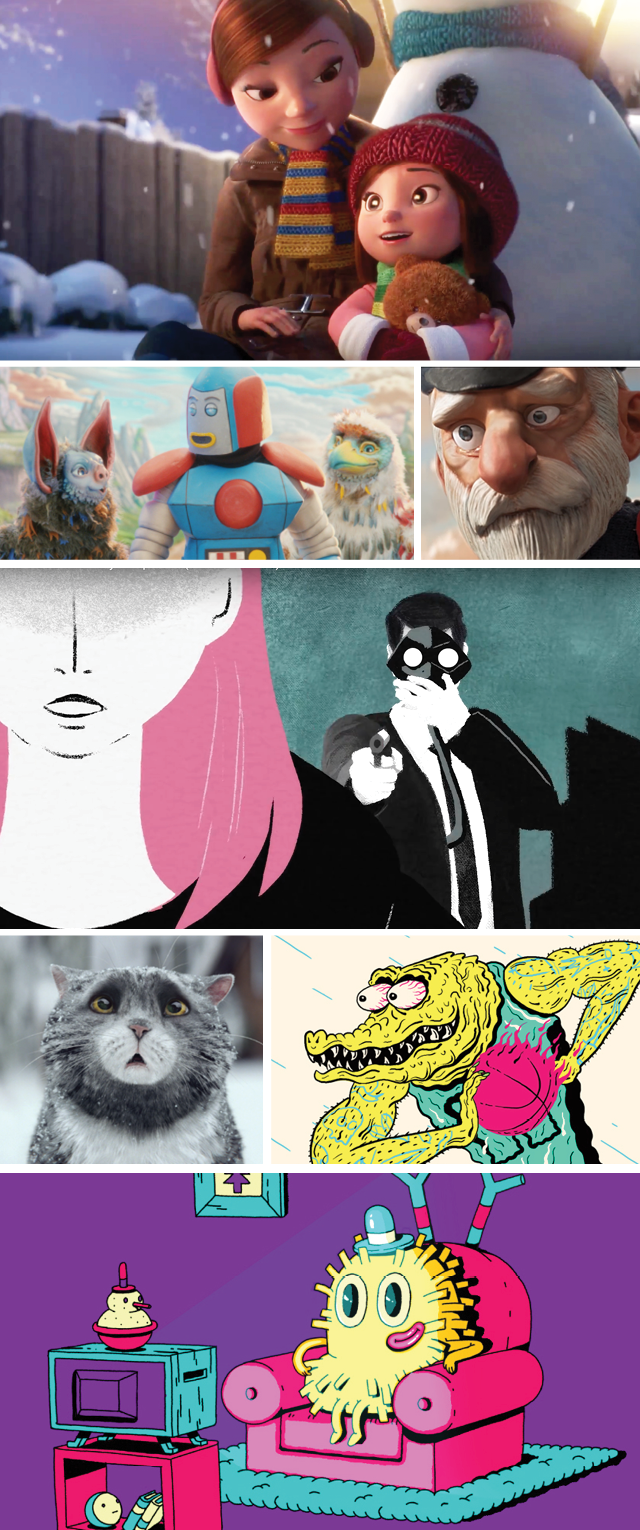 STASH 114 includes the work of:
TINMAN CREATIVE STUDIOS
PETER SLUSZKA
SOLID VFX LAB
SCHER STUDIO/FEZ FILMS
CLAUDIO SALAS
PSYOP
VINCENT PEONE
CHRISTOPHE PELADAN
HYESUNG PARK
NOZON
NOT TO SCALE
NIETO
MPC
MOTH COLLECTIVE
MILFORD CREATIVE STUDIO
KRIS MERC
MATHEMATIC
LWZ
KNEEON STUDIOS
JOSH + VINCE
HIDEKI INABA
HUE&CRY
HORNET
HAPPY FLYFISH
GIANT ANT
GENTLEMAN SCHOLAR
FRAMESTORE
FLUORESCENT HILL
EOIN DUFFY
DOGDAY
DAN & JASON
BURO ACHTER APRIL
BREEDER
BLUE ZOO ANIMATION
BEAST ANIMATION
HUGO ARCIER
AGAINSTALLODDS
2VEINTE
1ST AVE MACHINE
STASH 115 DURATIONS:
Main Program: 1hour 55 mins
Behind the Scenes: 21 mins
Bonus film: 8 mins
Stash 115 cover image: Againstallodds
Stash 115 trailer edit: Heather Grieve
Stash 115 trailer music: Ogris Debris "See the World"
SUBSCRIBE TO STASH and gain instant access to the largest online library of Animation, VFX and Motion Design: over 4,300 exceptional projects.