Behold Issue 124 of the Stash Permanent Collection
Stash 124 gathers another 31 outstanding motion projects plus behind-the-scenes features and exclusive interviews into the Stash Permanent Collection, the planet's largest online video library of design, animation, and VFX.
Experience the Stash Permanent Collection FREE for 30 Days!
Stay inspired and discover the stories behind the work with streaming access to over 5,000 projects.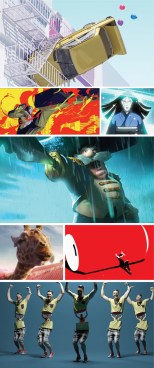 Not a Stash subscriber yet?
Sign up right here and discover why creatives, studios, agencies, networks, brands, and schools in 40 countries rely on Stash to stay informed and inspired.
The image gracing the cover of Stash 124 is taken from Kibwe Tavares' stellar short film "Robot & Scarecrow."
Stephen Price
Editor
Stash Media, Inc
@stash_magazine