Stash 134 Drops: Staying Inspired Just Got Easier
Grab a look at the preview for STASH 134 , the brilliant new addition to The Stash Permanent Collection – the unrivalled online library of motion design for advertising, music videos, broadcast and title design, brand films, game cinematics, and short films.
Experience the Stash Permanent Collection FREE for 30 Days!
Stay inspired and get the stories behind the work with streaming access to over 5,000 outstanding design, animation, and VFX projects plus behind the scenes features and exclusive interviews.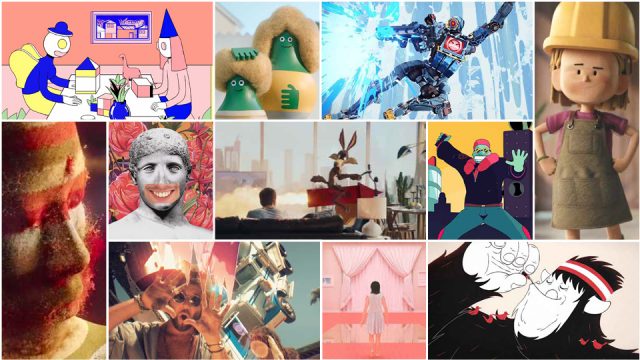 STASH 134 includes work from:
VALÈRE AMIRAULT • THE ANIMATION WORKSHOP • ART CAMP • ATK PLN • LILI DES BELLONS • BLACKLIST • BLACKSMITH • BLINKINK • TIMON CHAPELON • BEN COLLIER-MARSH • COLORS AND THE KIDS • RAMAN DJAFARI • ELASTIC • FILMOGRAPH • MICHEL GONDRY • OLIVIER GONDRY • VITALY GROSSMANN • HUGE DESIGNS • JOYRIDER • JOCIE JURITZ • JOHNNY KELLY • LOBO • LOOP • LUCA & SINEM • THINH NGUYEN • NICESHIT • AUGUST NICLASEN • NOT TO SCALE • GUILHERME MARCONDES • THE MILL • SAAD MOOSAJEE • MPC • NEXUS • PARTIZAN • PLATIGE IMAGE • JOEL PLOSZ • PSYOP • RIDLEY SCOTT • AYLEN SOLANDER • SUN CREATURE • REUBEN SUTHERLAND • VINCENT SCHWENK • WECANMAKE • WIZZ • SANTI ZORAIDEZ
Preview editor: Dylan McLeod @ FauxPop Media
Preview music: Naked Elephant "Long Way Home" from the incredible video by Joyrider director Reuben Sutherland and featured in this issue.

Subscribe to Stash and SAVE 38%. Join the 1000's of creatives at studios, agencies, networks, brands, and schools who rely on the Stash Permanent Collection to stay informed and inspired.

Thanks for watching!
Stephen Price
Editor
Stash Media, Inc.
@stash_magazine
@stashmag