Preview All the Projects Included in Stash 142
Stay inspired this summer with a preview of STASH 142 – the newest issue of the The Stash Permanent Collectionpacks in another two hours of brilliant design, animation, and VFX work (plus behind the scenes features and exclusive interviews).

STASH 142 includes work from:
WOW • VITALY & VINCENT • THE VANITY • VALLÉE DUHAMEL • UNTOLD STUDIOS • THANKSBRO STUDIO • STORM • DANIEL STANKLER • SOMEI DESIGN • SMITH & FOULKES • RUFFMERCY • REBEL UNIT • PLATIGE IMAGE • PFX PRAGUE • PASSION PICTURES • OPTICAL ARTS • NEXUS STUDIOS • NERDO • MOVING COLOUR • MOVEMENT CONTENT • ANDREW MOREV • MIXCODE • THE MILL • RICHARD LORD • AXL LE • RYO KITABATAKE • CHICO JOFILSAN • MARCO JEMOLO • INSOLITA FILM • GOOD FORM • FRAMESTORE • RUSS ETHERIDGE • EA CINEMATICS • JON DUNLEAVY • NICK DENBOER • CREATIVE EMBASSY • BEN BRAND • 2VEINTE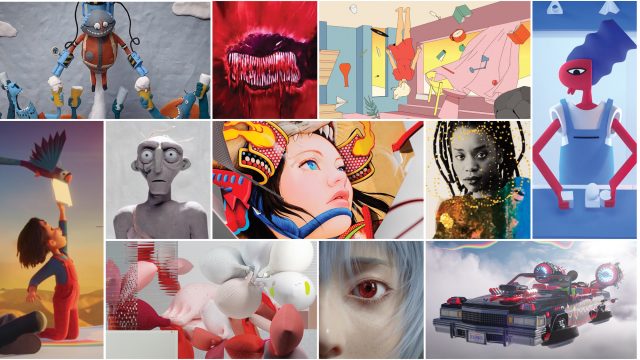 Preview editor: Dylan McLeod @ FauxPop Media
Preview track: Borrowed from the breakthrough "Daisies" music video by Vallée Duhamel for Katy Perry included in this issue.

Experience the Stash Permanent Collection FREE for 30 Days!
Stay inspired and get the stories behind the work with streaming access to over 5,000 outstanding design, animation, and VFX projects plus behind the scenes features and exclusive interviews.

Subscribe to Stash and SAVE up to 38%. Join the Stash family of creative, production, and education professionals at 1000's of studios, agencies, networks, brands, and schools that rely on the Stash Permanent Collection to stay informed and inspired.

Thanks for watching!
Stephen Price
Editor
Stash Media, Inc.
@stash_magazine
@stashmag