Stash 136: A Cool Blast of Summer Inspiration
Cool up your summer with a two-minute peek at the stellar motion design, animation, and VFX included in STASH 136 – the latest (and possibly coolest) issue of the Stash Permanent Collection.
Experience the Stash Permanent Collection FREE for 30 Days!
Stay inspired and get the stories behind the work with streaming access to over 5,000 outstanding design, animation, and VFX projects plus behind the scenes features and exclusive interviews.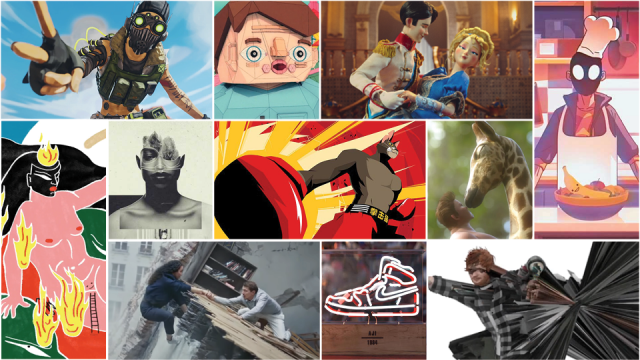 STASH 136 includes work from:
YETI PICTURES • WIZZ • JAKE WEGESIN • NACHO VELASCO • TIME BASED ARTS • TENDRIL • STRANGE BEAST • JASPER ST AUBYN WEST • PIRANHA BAR • NO GHOST • NASH • MOVING PICTURE COMPANY • THE MILL • METHOD STUDIOS • MEGAFORCE • RICKY MARKS • LOS YORK • LOBO • THE LINE • LE CUBE • HIROSHI KONDO • JELLYFISH PICTURES • AMIR B JAHANBIN • HOUSESPECIAL • GRIF STUDIO • ANNA GINSBURG • GIANT ANT • MAGALI GARCÍA • FIRST FIGHT • FILMOGRAPH • CRCR • COOL 3D WORLD • COAT OF ARMS • CHEERLDR • CHRIS BJERRE • BEEPLE • DAMIEN BASTELICA
Preview editor: Dylan McLeod @ FauxPop Media
Preview music: Ed Sheeran "Cross Me" from the groundbreaking music video directed Ryan Staake with VFX by MPC included in this issue.

Subscribe to Stash and SAVE 38%. Join the Stash family of creative, production, and education professionals at 1000's of studios, agencies, networks, brands, and schools who rely on the Stash Permanent Collection to stay informed and inspired.

Thanks for watching!
Stephen Price
Editor
Stash Media, Inc.
@stash_magazine
@stashmag