Preview the Incredible Work Selected for Stash 138
The Stash Permanent Collection just keeps growing with the latest bundle of motion brilliance included on STASH 138 – another feast of design, animation, and VFX projects curated to keep you inspired and informed.
STASH 138 includes work from:
KATY WANG • ANDREW VUCKO • PETER TOMASZEWICZ • TENDRIL • SUPAMONKS STUDIOS • SUGAR BLOOD • DANIEL STANKLER • SHYNOLA • KEVIN "TEAU" ROSE • REVOLUTION STUDIO • EUGENE PYLINSKY • PASSION ANIMATION • ORDINARY FOLK • NOTREAL • NASH • MIXCODE • THE MILL • MEGACOMPUTEUR • MANVSMACHINE • EDDY LOUKIL • LOBO • EUGENE LEKH • KORB • HIDEKI INABA • IMAGINARY FORCES • ILLOGIC • HUE&CRY • GUNNER • ELASTIC • NICK DENBOER • BLOOM PICTURES • BLINKINK • RICARD BADIA • ART&GRAFT • ANIMADE • ANALOG STUDIO • AMBRE COLLECTIVE • GAUTIER ALFIREVIC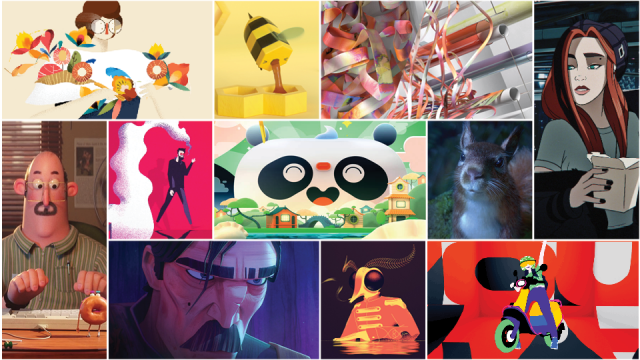 Preview editor: Dylan McLeod @ FauxPop Media
Preview music: Borrowed from Magali García and Nacho Velasco's delightful "Love Loosen's Limbs" music video for Tom Rosenthal (included in Stash 136) – buy Tom Rosenthal music here.

Experience the Stash Permanent Collection FREE for 30 Days!
Stay inspired and get the stories behind the work with streaming access to over 5,000 outstanding design, animation, and VFX projects plus behind the scenes features and exclusive interviews.

Subscribe to Stash and SAVE upto 38%. Join the Stash family of creative, production, and education professionals at 1000's of studios, agencies, networks, brands, and schools that rely on the Stash Permanent Collection to stay informed and inspired.

Thanks for watching!
Stephen Price
Editor
Stash Media, Inc.
@stash_magazine
@stashmag