Stash 135 Takes Inspiration to the Next Level
One of our biggest issues ever, STASH 135 packs two and half hours of new motion brilliance (including behind the scenes features and exclusive interviews) into The Stash Permanent Collection – the planet's premier online video archive of design, animation, and VFX.
Experience the Stash Permanent Collection FREE for 30 Days!
Stay inspired and get the stories behind the work with streaming access to over 5,000 outstanding design, animation, and VFX projects plus behind the scenes features and exclusive interviews.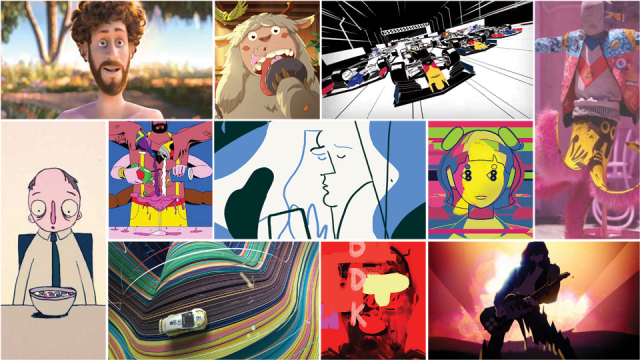 STASH 135 includes work from:
3DAR • AIRPLAN • BUDA • ELASTIC • FUTUREDELUXE • CARESSE HAASER • HORNET • CELIA HSU • IMPACTIST • HANNAH JACOBS • LE CUBE • SOFIE LEE • RICHARD LORD • MAINFRAME • METHODMADE • MIGHTY NICE • MILL+ • ANDREW MYERS • NEXUS STUDIOS • TAKASHI OHASH • ONESAL • PANOPLY • PSYOP • RUFFMERCY • TOBIAS RUD • SILKWORM STUDIO • SMITH & FOULKES • STRANGE BEAST • SUN CREATURE • TENDRIL • THREE-SECONDS • WINDMILL LANE • WORSHIP
Preview editor: Dylan McLeod @ FauxPop Media
Preview music: Chemical Brothers "Got To Keep On" from the stunning music video directed Michel and Olivier Gondry included in STASH 134

Subscribe to Stash and SAVE 38%. Join the 1000's of creatives at studios, agencies, networks, brands, and schools who rely on the Stash Permanent Collection to stay informed and inspired.

Thanks for watching!
Stephen Price
Editor
Stash Media, Inc.
@stash_magazine
@stashmag