The Stash 137 Preview: Two minutes of Pure Inspiration
Here's your inspiration break for the day: a two-minute preview of STASH 137 – the latest compilation of 31 energizing motion design, animation, and VFX projects inducted into the Stash Permanent Collection.

Experience the Stash Permanent Collection FREE for 30 Days!
Stay inspired and get the stories behind the work with streaming access to over 5,000 outstanding design, animation, and VFX projects plus behind the scenes features and exclusive interviews.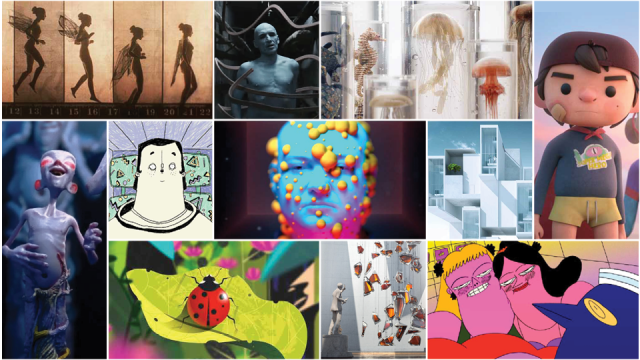 STASH 137 includes work from:
BIPOLAR STUDIO • SIMON BOUCLY • JAMES BROCKLEBANK • BUGBRAIN • CHUCK EKLECTRIC • MARIE CIESIELSKI • ELASTIC • ELECTRIC THEATRE COLLECTIVE • FOAM STUDIO • FOUND STUDIO • FRAMESTORE • LAURA JAYNE HODKIN • ALICE JAUNET • JONATHAN LINDGREN • LOBO • MELANIE LOPEZ • THE MILL • MPC • FANELIE MUSELIER • ORDINARY FOLK • YVES PARADIS • CHAN STÉPHIE PEANG • POST OFFICE STUDIOS • FLORIAN RENNER • SCRAMBLED STUDIO • STUDIO D_ARKROOM • SUBSTANCE • TEAM TUMULT • TOBERG • TOO MUCH FUN • VETOR ZERO • BEATRICE VIGUIER • CRISTÓBAL VILA • WECANMAKE • WOODWORK • YK ANIMATION STUDIO
Preview editor: Dylan McLeod @ FauxPop Media
Preview music: Borrowed from Nathan Boey's brilliant music video for Nancie "Get Likes" included in this issue (the track is available for download here).

Subscribe to Stash and SAVE 38%. Join the Stash family of creative, production, and education professionals at 1000's of studios, agencies, networks, brands, and schools who rely on the Stash Permanent Collection to stay informed and inspired.

Thanks for watching!
Stephen Price
Editor
Stash Media, Inc.
@stash_magazine
@stashmag