Preview the Brilliant Work Included in Stash 139
Jolt your inspiration circuits back to life with this preview of STASH 139 which adds another 31 outstanding motion projects (plus behind the scenes features and exclusive interviews) to over 5,500 titles included in The Stash Permanent Collection.

STASH 139 includes design, animation, and VFX work from:
4HUMANS • ART CAMP • BLUE ZOO • SEB CAUDRON • CHRIS COUSINS • DITROIT • ELASTIC • ENCYCLOPEDIA PICTURA • FERN • FOAM STUDIO • G-RYUN KIM • VIRGINIE KYPRIOTIS • LE CUBE • MATHEMATIC • SAAD MOOSAJEE • MPC • NEXUS • NICESHIT STUDIO • NKI • PANOPLY • PSYOP • RADLEY STUDIOS • REEPOST • REVOLVER FILMS • TGBVFX • RITZY ANIMATION • RUFF MERCY • UN OEIL SUR TOUT • UNTOLD STUDIOS • WIZZ • PAULINA ZIOLKOWSKA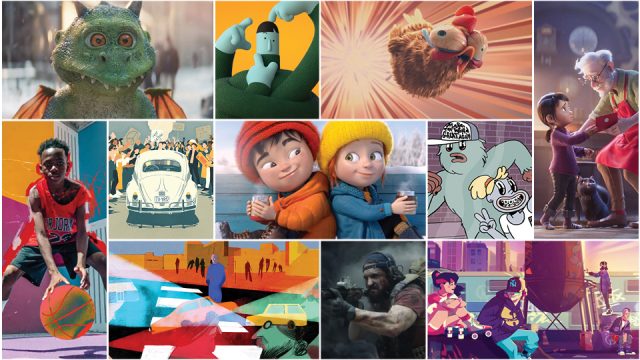 Preview editor: Dylan McLeod @ FauxPop Media
Preview music: Borrowed from Virginie Kypriotis' brilliant "Like Lightning" music video for Foals whose music you can buy right here.

Experience the Stash Permanent Collection FREE for 30 Days!
Stay inspired and get the stories behind the work with streaming access to over 5,000 outstanding design, animation, and VFX projects plus behind the scenes features and exclusive interviews.

Subscribe to Stash and SAVE upto 38%. Join the Stash family of creative, production, and education professionals at 1000's of studios, agencies, networks, brands, and schools that rely on the Stash Permanent Collection to stay informed and inspired.

Thanks for watching!
Stephen Price
Editor
Stash Media, Inc.
@stash_magazine
@stashmag