Stash 144 Drops Two Hours of Motion Magic!
Yes, 2020 feels like a write-off in many ways but Stash 144 proves the planet's designers, animators, and VFX artists faced the storm with unwavering resolve and new levels of innovation.
The final issue of a demanding year, Stash 144 adds another 31 brilliant motion projects plus behind-the-scenes insights and exclusive interviews to The Stash Permanent Collection.

STASH 144 includes work from:

DAVID ZAMORANO • WE ARE ROYALE • FOKION XENOS • THE VANITY • UNTOLD STUDIOS • UNIT IMAGE • TRIZZ • NEIL STUBBINGS • FRANCOIS ROUSSELET • PROPER • PRIVATE ISLAND • PLAYD®TEAM • OPTICAL ARTS • MPC • THE MILL • MATHEMATIC • DANIL KRIVORUCHKO • JELLY • IAN PONS JEWELL • ANTOINE BARDOU JACQUET • GOLDEN LA • HORNET • GOLDEN WOLF • FINCH • ELASTIC • DVEIN • REZA DOLATABADI • COLOSSAL • BUCK • BONFIRE • BRENT BONACORSO • ART&GRAFT • ANTIBODY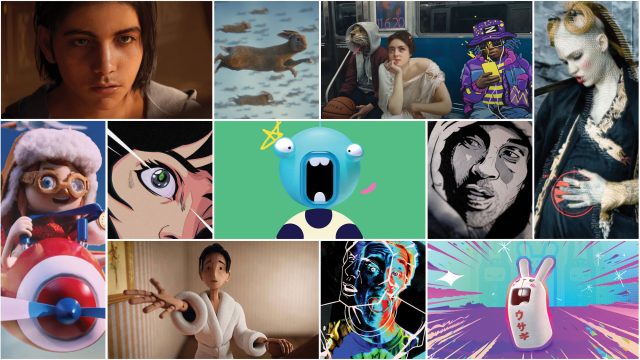 Experience the Stash Permanent Collection FREE for 30 Days!
Stay inspired and get the stories behind the work with streaming access to over 5,000 outstanding design, animation, and VFX projects plus behind the scenes features and exclusive interviews.

Subscribe to Stash and SAVE up to 38%. Join the Stash family of creative, production, and education professionals at 1000's of studios, agencies, networks, brands, and schools that rely on the Stash Permanent Collection to stay informed and inspired.

Preview credits
Editor: Dylan McLeod @ FauxPop Media
Track: Borrowed from "What You Gonna Do???", the riveting music video by director Reza Dolatabadi for Bastille included in this issue.

Thanks for watching!

Stephen Price
Editor
Stash Media, Inc.
@stash_magazine
@stashmag