Stash 145 Drops Two Hours of Motion Mastery
Grab a peek at this two-minute cutdown of the new design, animation, and VFX work jammed into Stash 145, the latest must-see addition to the planet's largest (and most inspiring) motion archive – aka the Stash Permanent Collection.
Like every issue, Stash 145 also includes behind-the-scenes video features and exclusive interviews with the creators of the work.

STASH 145 includes outstanding work from:

AGAINSTALLODDS • AGENT PEKKA • AIXSPONZA • DANIEL BARTELS • BLACK KITE • BLINK • BLINKINK • GABRIELE CALVI • LOUIS CLICHY • LOUIS CREVIER • FÉLICIEN COLMET DAAGE • REZA DOLATABADI • ZOHAR DVIR • JOÃO ELIAS • GLASSWORKS • GOODBYE KANSAS • GRASS JELLY • HORNET • OSCAR HUDSON • DEEKAY KWON • KYRA & CONSTANTIN • FERNANDO LAZZARI

 • AXL LE • KYLIE MATULICK/TODD MUELLER • MEGAFORCE • SAAD MOOSAJEE • MPC • PASSION ANIMATION • LUKE PENRY • PLAYDEAD • POMP&CLOUT • PSYOP • PULSE FILMS • CHLOÉ ROBICHAUD • SHED • PETER SLUZSKA • VELVET BADGER • SOETKIN VERSTEGEN • WONDERLUST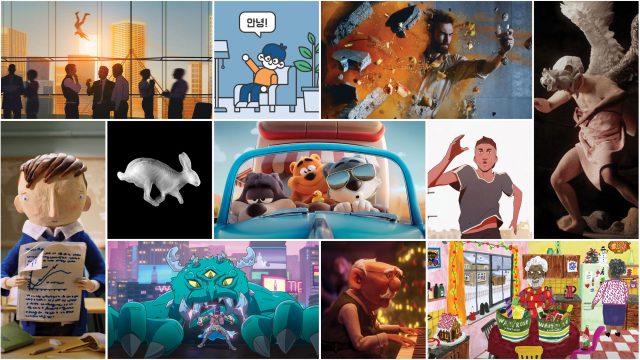 Experience the Stash Permanent Collection FREE for 30 Days!
Stay inspired and get the stories behind the work with streaming access to over 5,000 outstanding design, animation, and VFX projects plus behind the scenes features and exclusive interviews.

Subscribe to Stash and SAVE up to 38%. Join the Stash family of creative, production, and education professionals at 1000's of studios, agencies, networks, brands, and schools that rely on the Stash Permanent Collection to stay informed and inspired.

Preview editor: Dylan McLeod @ FauxPop Media

Thanks for watching!

Stephen Price
Editor
Stash Media, Inc.
@stash_magazine
@stashmag