Stash 143 Lands with a Bang!
The Stash Permanent Collection continues to expand with STASH 143 adding another 31 outstanding motion projects plus behind the scenes features and exclusive interviews. Check the two-minute preview to see the new inductees.

STASH 143 includes work from:
23LUNES • ANTIBODY • ART CAMP • BLINKINK • BUILDERS CLUB • IVYY CHEN • PATRICK CLAIR • DONERZOZO • ELASTIC • FRAMESTORE • YVES GELEYN • GIANT ANT • MICHEL GONDRY • OLIVIER GONDRY • HORNET • DIRK KOY • FERNANDO LAZZARI • OSCAR MAR • ALBERTO MIELGO • MIKROS MPC • THE MILL • MTV WORLD CREATIVE STUDIO • NIKOPICTO • OPTICAL ARTS • ORDINARY FOLK • PARTIZAN • PASSION PICTURES • PINKMAN • RED KNUCKLES • FONS SCHIEDON • SCHOLAR • SHY STUDIO • CORNEL SWOBODA • TITMOUSE • TRIZZ • ZOMBIE STUDIO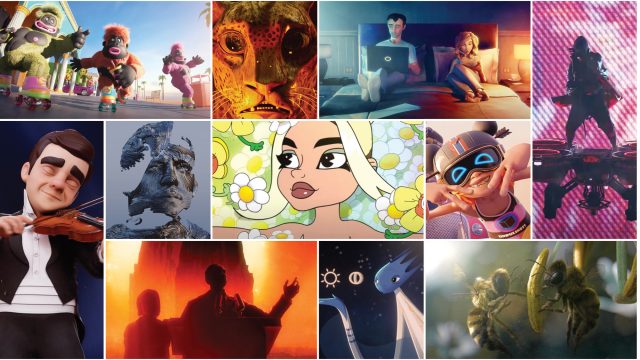 Experience the Stash Permanent Collection FREE for 30 Days!
Stay inspired and get the stories behind the work with streaming access to over 5,000 outstanding design, animation, and VFX projects plus behind the scenes features and exclusive interviews.

Subscribe to Stash and SAVE up to 38%. Join the Stash family of creative, production, and education professionals at 1000's of studios, agencies, networks, brands, and schools that rely on the Stash Permanent Collection to stay informed and inspired.

Preview credits
Editor: Dylan McLeod @ FauxPop Media
Track: Borrowed from the stunning "Giants" music video by director Oriol Puig and Trizz for Dermot Kennedy included in this issue.

Thanks for watching!

Stephen Price
Editor
Stash Media, Inc.
@stash_magazine
@stashmag