Take a look at the immense and painstaking effort behind the TNT "The People Network" by director Mischa Rozema and his production/post crew at PostPanic in Amsterdam thru agency Etcetera.
Mischa Rozema: "There was just no way to turn a script like that down, even though it had 'IMPOSSIBLE' written all over it. The complexity, the size, the craziness. Maybe that's what really pulled me in to this. I just loved stepping into the unknown and finding out how we could make this work."
"We decided to really push what could be achieved in camera by actually creating a full size human truck on the set. It worked by having a huge, truck-sized, metal rig that could be pulled by an actual truck. We then filled it with an incredible Czech stunt team (famous for big Hollywood blockbusters) that had been rehearsing for weeks and gave the whole project a realistic approach."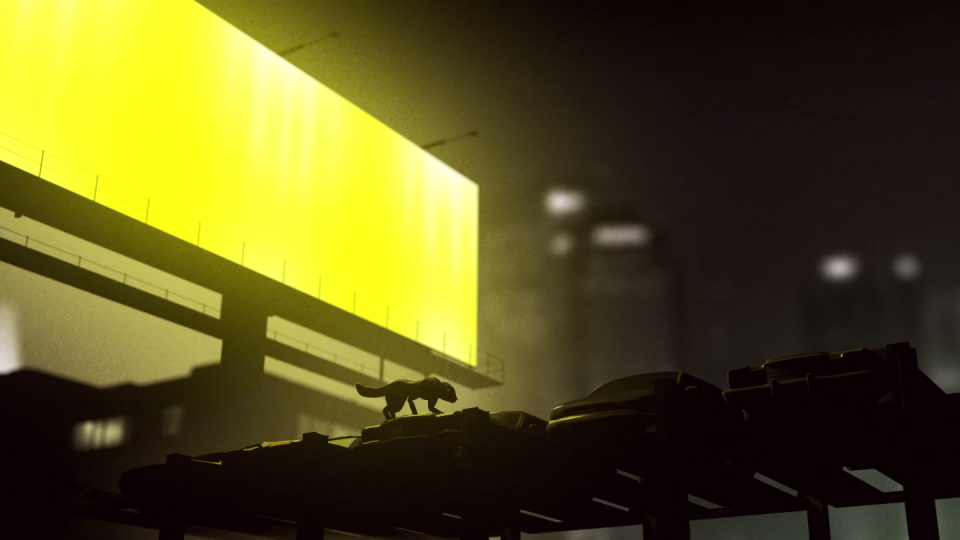 PostPanic director Fons Schiedon's talent for creating visual calamity takes a darker turn in this CG music promo for the first single from Wonder Where We Land, the new album from UK producer SBTRKT.
Fons Schiedon: "The music has a tremendous dark undertone and a sort of untouchable quality. It pushes on with force, but at the same time remains mysterious and illusive. I wanted to reflect that in the visual direction, which is moody and noir, but also quite synthetic.
"It's unapologetic about being a digital representation. We refer to elements from the New York area and cultural lexicon, but have them appear quite isolated and reduced, as if observed by alien eyes. There is a gradual shift of focus embedded in the visual direction that aligns with the change of the creature.
"The creature is shown in silhouette for more than half of the video. We only have him step into the light halfway through, which gives him a certain power and triggers a sequence that is at first bold and aggressive, but ends in tranquility." [Read more]